Amazon Echo vs Apple HomePod vs Google Nest: which smart speaker is the best?
News
Contributions from
last updated
Find out whether you need the Amazon Echo, Apple HomePod or Google Nest in your home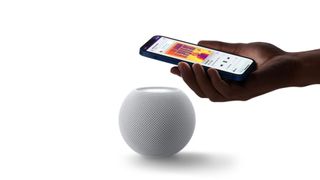 (Image credit: Apple)
If you're new to smart home tech and don't know where to begin, start with a smart speaker. There are several top smart speakers on the market today, but which one is right for you: the Amazon Echo vs Apple HomePod vs Google Nest?
A smart speaker is a home for a voice assistant, like Siri on your iPhone or Google Assistant on Android. You can ask assistants to play a song, find information, set an alarm or carry out tasks by 'talking' to other smart home products.
Most smart speakers on the market today are affordable, fun to play with and work well as Bluetooth speakers if you get sick of the voice assistant that's built into them.
These are the three smart speaker ranges from the top names in smart home tech: Amazon, Apple and Google. Other smart speakers on the market are not made by those three tech giants, but nearly all of them incorporate their voice assistants into their products. Look at our Sonos One review for a smart speaker option made by Sonos, which has Amazon Alexa and Google Assistant integration built-in, that's Amazon's AI voice assistant.
We'll only be looking at Amazon, Apple, and Google smart speakers for this guide. But it's worth bearing in mind that if you don't find what you're looking for here, take a look at our guide to the best smart speakers, which includes other brands. Or the best Bluetooth speakers if you're more interested in sound than a smart assistant.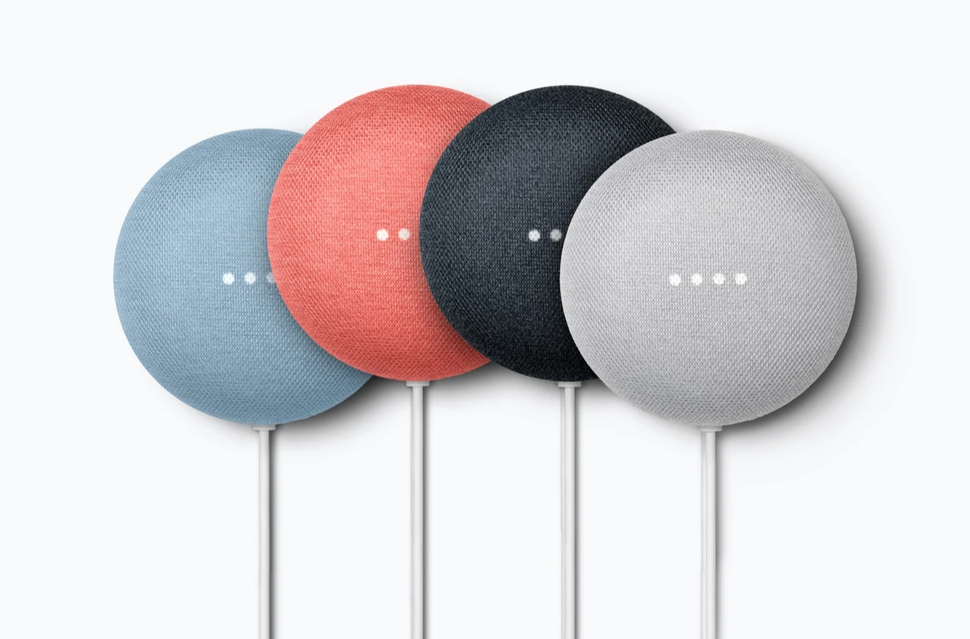 Amazon Echo vs Apple HomePod vs Google Nest: price and availability
Let's clear a few things up first. Amazon, Apple and Google are the brands that create the top smart speakers, and each brand has its own voice-based smart assistant. Amazon has Alexa, Apple has Siri and Google has Google Assistant.
Each brand then has a range of smart speakers with these assistants built-in. There's Amazon Echo, Apple HomePod and Google Nest. The types of products and prices vary across each of these ranges.
For example, the Amazon Echo range has the most extensive selection of smart speakers. You can read our best Alexa speakers for a more detailed rundown of our favorites. The prices of Amazon Echo smart speakers start at $49.99 / £49.99 / AU$79 for the Amazon Echo Dot.
Apple is currently only offering one smart speaker after discontinuing its original HomePod in 2021. Now the Apple HomePod Mini is available for $99 / £99 / AU$149.
The Google Nest range used to be called Google Home. You might still find older models, like the Google Home Mini, available. But for the most part, products from Google now include the Nest label, with prices starting at $49.99 / £49 / AU$79 for the Google Nest Mini and jumping up to $99 / £89 / AU$149 for the larger Google Nest Audio. These are the only two products in the Google Nest range right now.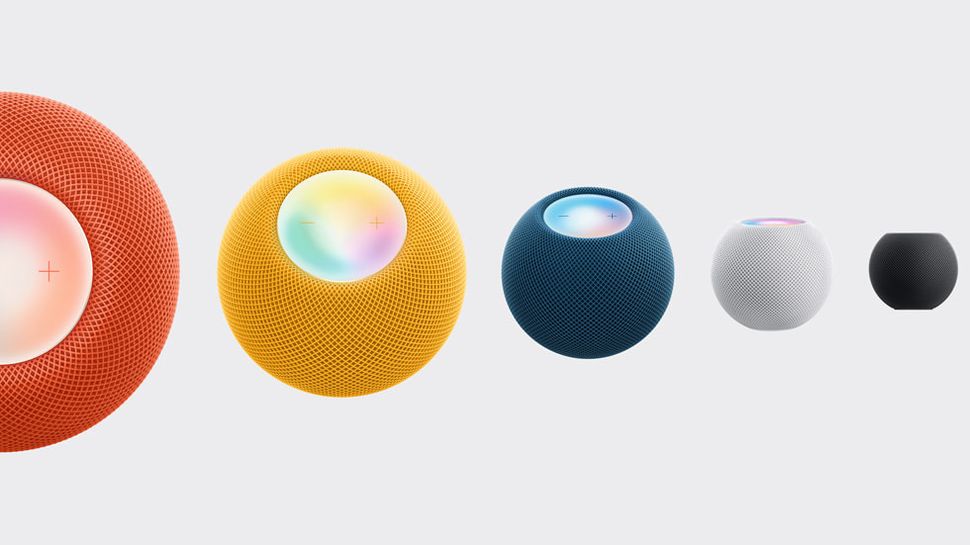 Amazon Echo vs Apple HomePod vs Google Nest: hardware
Smart speakers have been available for years now, so you might find older and discontinued models in sales or via second hand retailers. But for the purpose of this guide, we'll be looking at the current top smart speaker products on the market from each major brand.
If you're looking for a small speaker, you've now got more choice than ever. All three brands now create compact, puck-shaped smart speakers that are affordable, fit into any home and provide good (but not always great) sound, too.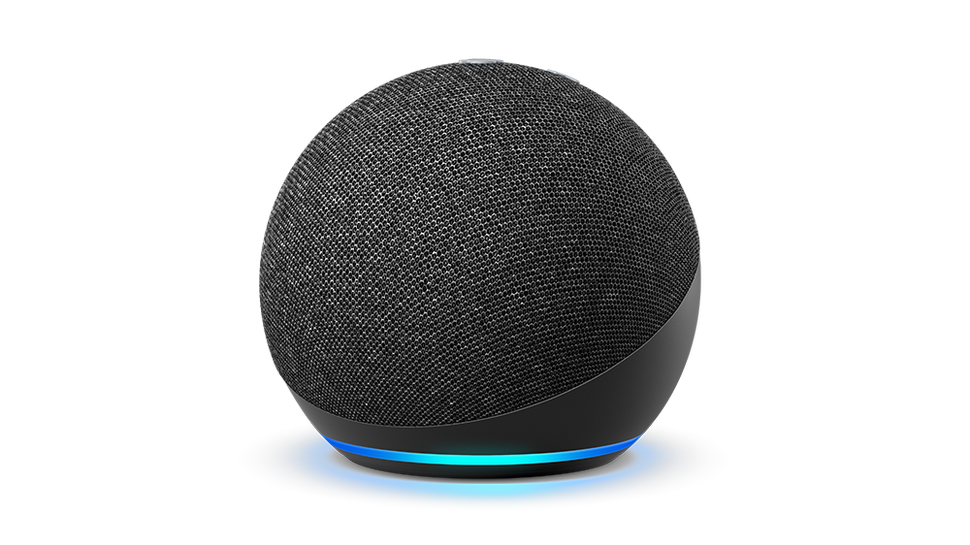 Amazon offers the Echo Dot. This product has been around for a long time and continues to get upgrades. Read about the latest version in our Amazon Echo Dot (4th generation) review, which is ($49.99 / £49.99 / AU$79) with a small, spherical design.
Take a look at our Apple HomePod Mini review ($99 / £99 / AU$149) to see what Apple now offers in the smaller smart speaker category – this is a similar ball-shaped speaker.
And take a look at our Google Nest Mini review for Google's version, which at $49.99 / £49 / AU$79 is the same price as the latest Amazon Echo Dot and is a flatter disc-shaped device.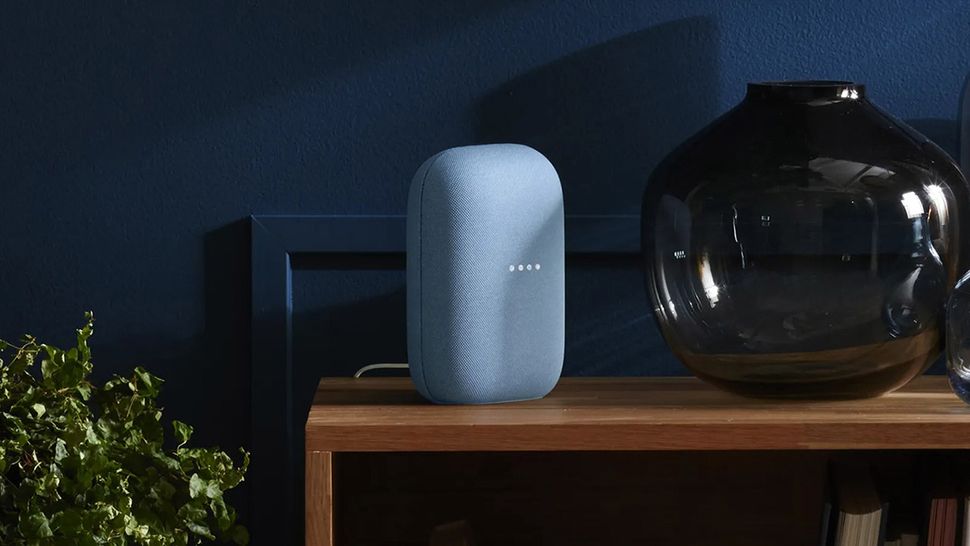 If you want a bigger and bolder-sounding smart speaker there's plenty more available. For example, take a look at our Google Nest Audio review. This is currently the best Google-manufactured smart speaker you can buy, since the brand discontinued its Google Home Max speaker. This is larger than the Mini with rounded edges and a fabric grille covering.
But there are several other larger options from Amazon. It's worth reading our Amazon Echo (2020) review, which is a serious step up from its predecessors with a futuristic, sphere-shaped design. Or take a look at our Amazon Echo Studio review, the best smart speaker for home cinema set-ups, with a squat cylindrical design.
There are also several screen-based devices from both Google and Amazon, too. Have a look at our Google Nest Hub Mas review, our favourite smart display, or our Amazon Echo Show 10 review. Alternatively, read our guide to all of the best smart display devices, which have smart assistants and a screen to find out more.
Amazon Echo vs Apple HomePod vs Google Nest: sound quality
Smart speakers may do a lot more than play music, but sound quality is still a top priority.
Amazon's range of smart speakers have always been considered the smartest, but never sounded the best. Thanks to a number of upgrades, even the small Echo Dot is now decently loud. That doesn't mean it's a great speaker, however, and audiophiles will find it lacking.
Instead, the Amazon Echo (2020) is a better bet, but for the best sound from Amazon's speakers, pick the Amazon Echo Studio instead. This is a smart speaker and Dolby Atmos immersive sound home cinema unit, all in one tidy package with truly gigantic sound.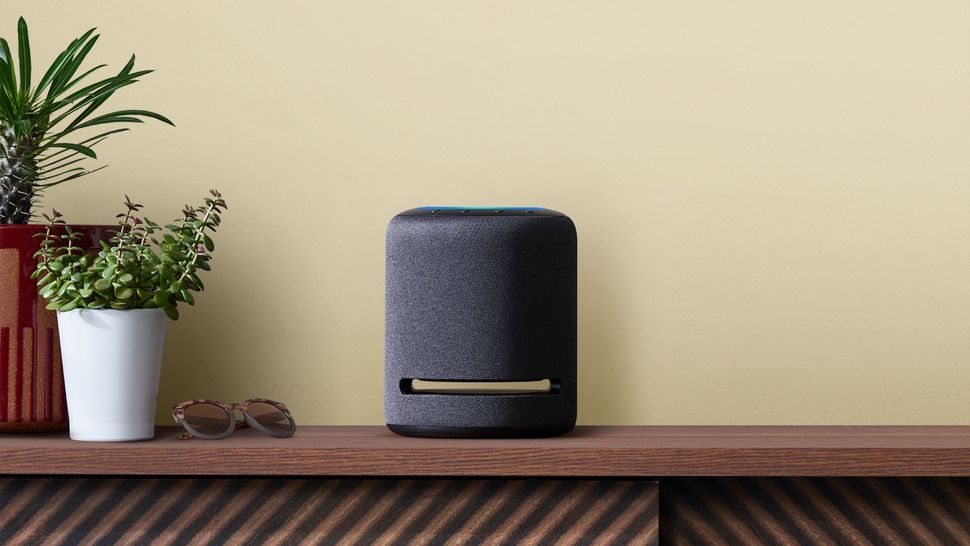 If you're looking for the best sound from a smaller smart home speaker, then the Apple HomePod Mini is your best bet. During our testing, we were extremely impressed with its 360-degree sound. It's guided from the internal driver down to the base of the HomePod, where it's fired outwards to create a more immersive experience.
What's more, inside the HomePod mini is the new S5 chipset, which enables 'computational audio' according to Apple – in other words, the HomePod will analyze the song that's playing and alter the response of the speaker accordingly.
The Google Nest Mini offers decent sound too. During our testing we found that music from the speaker is fairly middling. It has good clarity in the mid-range that's perfect for speech reproduction, but it's not very musical, especially in the high or bass ranges. It will absolutely surprise you by how loud it can get but the fatiguing treble and anemic bass don't make for the best experience when listening to your favorite songs.
The Google Nest Audio provides an upgraded listening experience compared to the Mini. But we still think it's only good for casual listening and background music rather than a top speaker in its own right.
Although the HomePod Mini may cost more than its small smart speaker rivals, it's definitely worth the extra money if you're after the smartest experience and the best audio.
Amazon Echo vs Apple HomePod vs Google Nest: features
Each of these smart speaker ranges are packed with the best features. What's more, many of the devices within these ranges have been upgraded many times over the years, so if you choose the most recent generation smart speaker from any one of them, you're going to have a great experience.
With that in mind, there aren't many things that set the ranges apart from each other – they all offer similar experiences and features for a reason.
However, it's worth mentioning that the Google Nest products are, as you might expect, excellent at search. That means if you ask Google Assistant for something, especially trivia, it'll find a great answer right away. Similarly, Amazon still has the best voice assistant with Alexa.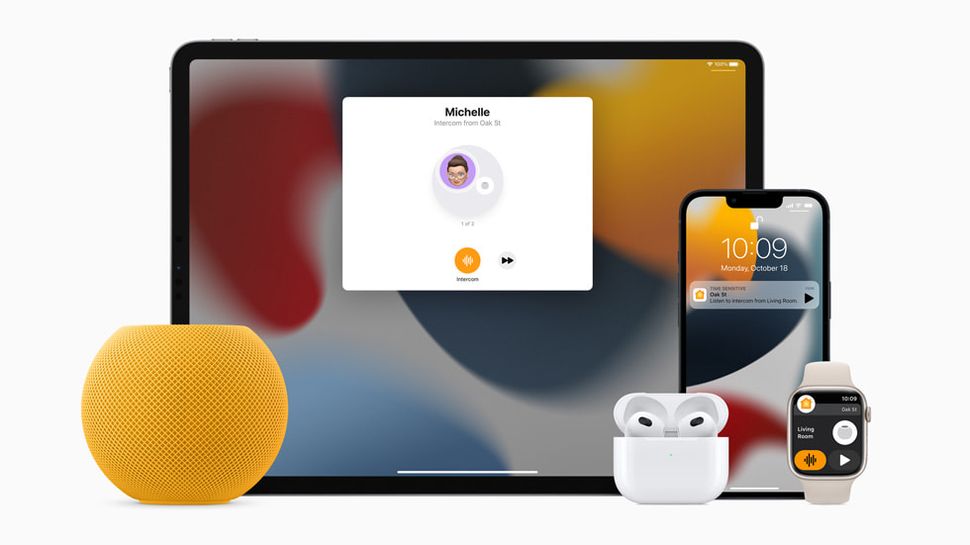 You'll often find the best features with the ranges you're already plugged into. For example, the Apple HomePod Mini offers a bunch of useful features, but how useful they are depends on how integrated you are with onboard Apple apps. You'll need to be using the default calendar app to ask what appointments are coming up, and having Apple Maps set up to learn about traffic on your commute.
When it comes to smart home integration, we found Apple's HomePod Mini to be incredibly easy to set-up, but sometimes devices simply didn't respond. Amazon's Echo Dot is a good starter device, but not the best if you're keen to get into smart home integration from the word go. That's because it's lacking a Zigbee hub, you'll find that in the larger and pricier Amazon Echo (2020) instead.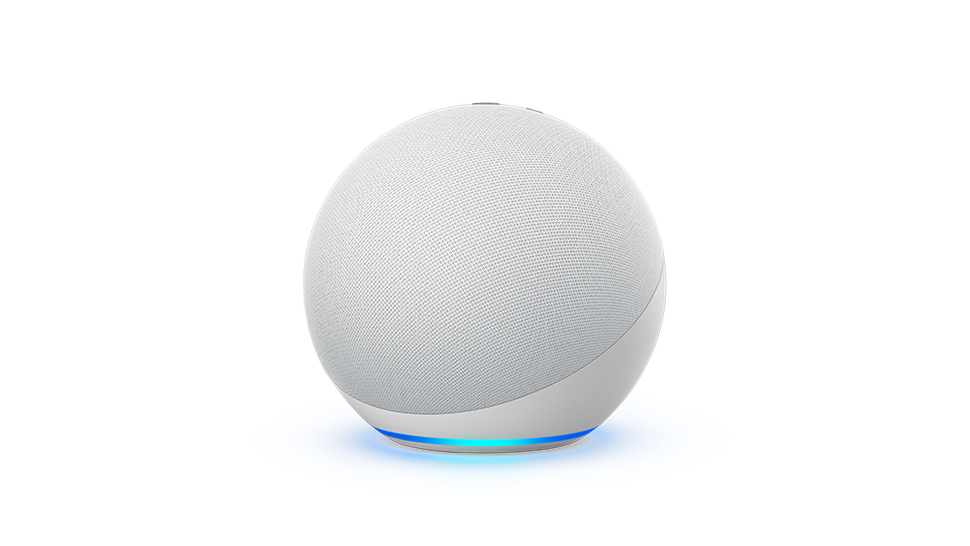 Amazon Echo vs Apple HomePod vs Google Nest: privacy
All of these smart speakers are designed to be on 24/7. So how do each of the major brands fare in terms of privacy?
Without diving deep into the complex privacy policies of each, data is stored by all three companies and there's always a chance that it might be heard by a real person. However, the companies say that, if that ever does happen, it's only to improve the smart assistant.
They all now give you a fair amount of control over how much information is stored on their servers. Google gives you the most freedom, not storing data in the cloud. Apple is the best for not using this data to further inform any marketing or personalization.
Whereas Amazon Alexa and Google Assistant will, to some extent, use your requests or words you've said to build a marketing profile. Although you can turn this off.
You can control settings more than ever and most data is used to simply improve the service. But we know that's not comforting for everyone to hear. So if you're concerned about privacy a little, Apple might be a better bet. If you're concerned about privacy a lot, grab a regular speaker without a voice assistant inside.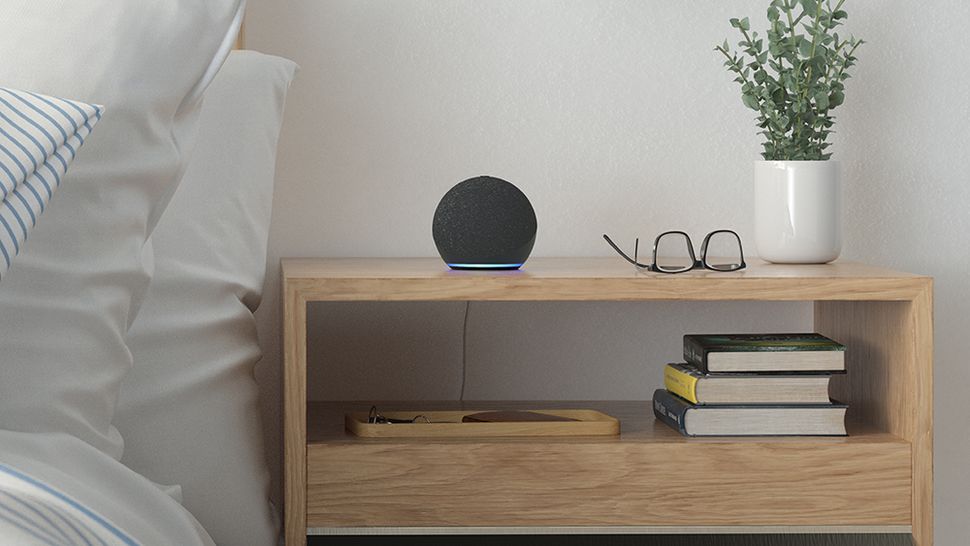 Verdict
The best smart speaker range for you depends on your preferences, your budget and which devices you own and use already.
If you want to try out a smart speaker without spending much, the Amazon Echo Dot (4th generation) and Google Nest Mini are your two choices. There was a time that we wouldn't recommend the Echo Dot because its sound wasn't great, but now these two provide decent sound quality.
If you can't decide, go with whichever ecosystem you're already using the most – Amazon or Google – otherwise, they're very similar.
Apple's HomePod Mini is also a small, compact solution, but it's nearly double the price of the Echo Dot and Nest Mini. If your budget can stretch and you're a fan of Apple devices and use Apple Music already, go for the HomePod Mini. It sounds brilliant, looks great and has that easy-to-use quality that makes Apple special.
Those who want more oomph and a smart speaker to act as a way to get the most out of their music, should try the Amazon Echo (2020), which is our favorite Alexa smart speaker with an upgraded design, improved audio, a built-in Zigbee smart home hub, and a new AZ1 neural edge processor that will reduce the time it takes for Alexa to respond to commands.
Again, if you prefer Google products you might want to try the Google Nest Audio. We were impressed with this smart speaker during testing. It picked up our commands with ease, and Google Assistant is quick to respond loudly and clearly.
Get daily insight, inspiration and deals in your inbox
Get the hottest deals available in your inbox plus news, reviews, opinion, analysis and more from the TechRadar team.
Becca is a contributor to TechRadar, a freelance journalist and author. She's been writing about consumer tech and popular science for more than ten years, covering all kinds of topics, including why robots have eyes and whether we'll experience the overview effect one day. She's particularly interested in VR/AR, wearables, digital health, space tech and chatting to experts and academics about the future. She's contributed to TechRadar, T3, Wired, New Scientist, The Guardian, Inverse and many more. Her first book, Screen Time, came out in January 2021 with Bonnier Books. She loves science-fiction, brutalist architecture, and spending too much time floating through space in virtual reality.