While big summer sale events like Amazon Prime Day can provide some excellent deals on some of the best tech and gadgets out there, there's always the slight pang of disappointment at the inevitable no-show. We're talking about those items that stubbornly stick to the RRP, or don't drop below a certain price.
Ready for Prime Day?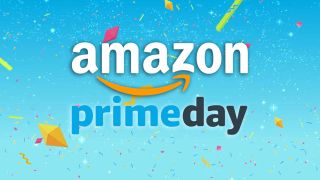 There will of course be plenty of other deals on a huge range of items on Prime Day 2018. To find out what sort of bargains to expect, along with dates and times to get the best deals be sure to check out our guide to Amazon Prime Day 2018.
Here at TechRadar, 'full-price' and 'RRP' are dirty words, and we're always on the lookout for a bargain – seriously, we're those people standing in Currys or Walmart trying to get mobile reception so we can find a better deal online.
But let's stop being so pessimistic – maybe 2018's our year, and we can finally get that deal we've been looking for. So if all our deal dreams came true, we'd see some big discounts on these items. Here's to keeping our fingers crossed until Prime Day then.
Kindle Oasis - currently $269.99/£229.99
There's absolutely nothing wrong with my Kindle Paperwhite, once a proud Black Friday 2016 purchase and still one of the best e-readers on the planet. But then I attended an event at Amazon and they let me play with the new Kindle Oasis. Now my old Kindle is too heavy, fat, lacks page turning buttons, isn't waterproof, feels like a slippy nightmare in the hand and just generally isn't the new hotness that is the Oasis. And Amazon has never discounted the Kindle Oasis - never. Not that I've been stalking its page every day.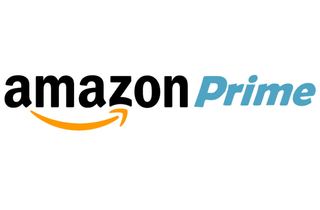 Amazon Prime Membership currently $119/£79 per year
When Prime Day itself is here, it'll be too late to get a discounted membership, but we're fairly optimistic a deal is coming beforehand. With Prime membership being a requirement to take advantage of Prime Day deals Amazon will be keen to get some new sign-ups ahead of time. Sure you could just get a free trial, but we suspect there will be a chance to get reduced fees too. Last year, from June 29th - July 3rd (ahead of Prime Day itself on the 11th) Amazon slashed the annual fee from £79 to £59 in the UK making it the cheapest ever price - so we're crossing our fingers for a similar deal this year. The US didn't get a similar discount last year, but seeing as annual fees have just gone up $20, it'd be nice to see Amazon offer a discount before the sale kicks off.
Apple Homepod currently $349/£319
Always one to walk to the beat of its own drum as far as pricing goes, Apple doesn't really seem to have grasped just how competitive the smart speaker scene is. While Google and Amazon tear each other apart with a pair of super affordable devices with the Home and Echo items. Apple sits there with this over-priced beast. The smart functions don't even match the rival devices but the iPhone compatibility is a boon to hardcore Apple fans and the speaker itself is excellent for music. But can we get a discount please, Apple? Not that you'd see it listed on Amazon, but we'll be checking out other stores' deals too on Prime Day.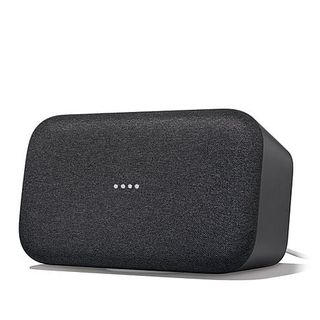 Google Home Max currently $399/£TBC
Here's another hot item that just doesn't seen to ever come down in price. Heck, Google hasn't even bothered releasing the large Google Home Max in the UK yet. Rude, Google. Just rude. The Home Max is a seriously beefed up version of the Google Home, offering sound 20 times more powerful, making it a superb choice for serious music fans. It's also a smart speaker like its Home and Home Mini siblings and can even hear your commands over the music without you having to shout. Outside of a few ebay deals though, we've never seen the price drop on this as the discounts are generally reserved for Google's more affordable Home speakers. Like the HomePod above, this won't appear on Amazon's sites on Prime Day, but we're hoping Google may discount it elsewhere.
Video game pre-orders currently $60/£40 (at least)
Prices on the hottest video game pre-orders rarely fall below $60/£40 nowadays and often stay high for ages after release if the reviews are good - hi God of War. Amazon Prime Day will have some great console deals and software discounts for already released games, but if you're putting some cash aside for a discounted pre-orders on the likes of Red Dead Redemption 2, Battlefield V, Madden 19 or FIFA 19 we'd brace for disappointment. If you see any pre-orders under $60/£40 for those games any time between now and release, we'd jump on them immediately. Otherwise you might have to cross everything for a Black Friday discount.
Don't miss out on any deals when Prime Day rolls around in July. We'll be listing all the best bargains over on our Amazon Prime Day 2018 page.