Are you looking for a new smartphone in 2021? Our best smartphone list here will give you an in-depth look at the best devices available in the Indian market right now and offer you both pros and cons of each device. We hope to make your selection easier, keeping your priorities in place. 
India is home for multiple smartphones from a bunch of brands and the devices are priced from Rs 5,000 to over Rs. 1 lakh, the options are plenty. As often said, the more options you have, the more confusion it creates. This list is designed to help you get a better understanding of the models so that you get clarity. Our in-depth reviews with pros and cons for each of the devices on this list would help you. We have included both Android and iOS devices in this compilation.
Since it is still the beginning of the year, the list currently contains devices that are slightly old or marginally last-gen. The flagship smartphones are expected to get the refreshers soon in 2021 with Samsung starting off with the new flagship by unveiling the Galaxy S21 series in January. Oppo is also confirmed to bring the Oppo Reno 5 Pro on January 18. And, rumours suggest the OnePlus 9 series will be unveiled as early as March. 
While it is always worth the wait, If you are looking for the best smartphone right now, the list will not disappoint you. The best phone is not only about being among the priciest but, it also means improving the overall user experience be it in terms of display, performance, fast charging, or even fluid software.
Not all the phones that offer great specs on paper turn out winners. The best phone also doesn't also necessarily mean it needs to have a flagship-grade processor or full-on flagship-like spec sheet. We at TechRadar test all the products rigorously and review the products that come to us. We make sure that every feature of the phone is tested and rate them.
Here are the best smartphones of 2021 for India:
Samsung Galaxy Note 20 Ultra
Apple iPhone 12 Pro Max
OnePlus 8 Pro
Xiaomi Mi 10T Pro
Vivo X50 Pro
Oppo Find X2 
Let's have a look at them in detail. 
---
Image 1 of 6
Image 2 of 6
Image 3 of 6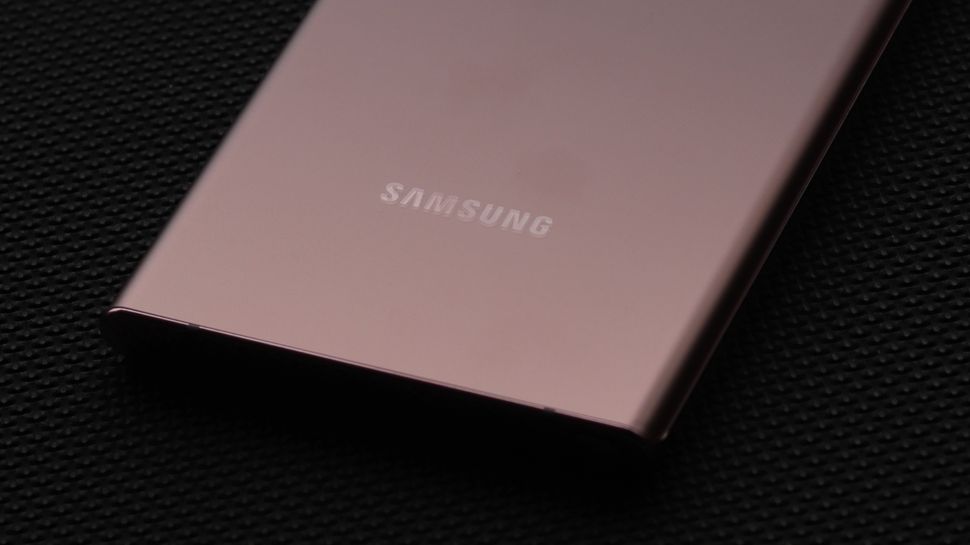 Image 4 of 6
Image 5 of 6
Image 6 of 6
While the Samsung Galaxy Note 20 Ultra isn't a particularly big upgrade over its predecessor, but scores high where you expect it to — a big, beautiful display, a gorgeous design, plenty of productivity features and cameras that are reliable. If you have the budget, then it is one of the most capable phones you can buy right now.
The Galaxy Note 20 Ultra is the finest phone that Samsung has ever made. It scores high with its class-leading display, craftsmanship and audio immersion. The functionality enabled by the S-Pen and the entire suite of productivity apps put it in a league of its own. It almost feels like Samsung purposefully crossed the Rs 100K mark to make it stand out. It gets a lot of things right, but that was the case with its predecessor as well. And, there is no competition for the S Pen even in 2021. 
Read our Samsung Galaxy Note 20 Ultra review 
Check out Samsung Galaxy Note 20 Ultra on Flipkart |Amazon
Rs 1,04,999View Deal
---
Image 1 of 4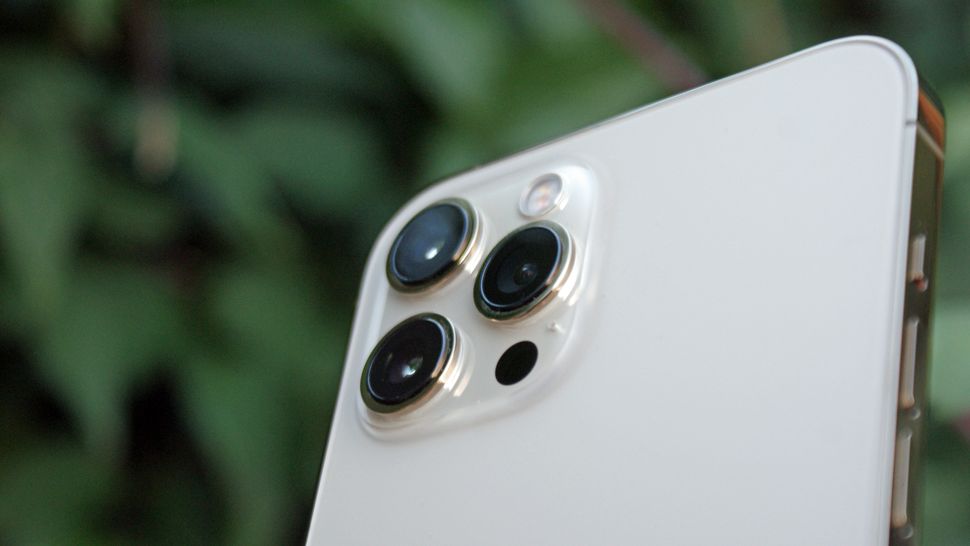 Image 2 of 4
Image 3 of 4
Image 4 of 4
If you are looking for an iPhone or want to move from the Android ecosystem to Apple's iOS platform, the iPhone 12 Pro Max is the best iPhone in the market. It is powerful, has the longest battery life on an iPhone and a camera performance that is unmatchable. 
You'll need to be ready to carry the extra heft, as this is also the biggest iPhone of all time. But, if you are coming from Android form factor, this won't matter as most Android phones are quite large. The cost is also pretty steep for the iPhone 12 Pro Max and Apple is not bundling the charger adapter in the box, which means you need to get it separately. 
The headline feature on the new iPhone 12 Pro Max is the camera array. You get three cameras, all upgraded with a better image processor. The main 12MP sensor has been upgraded to capture a lot more light, and enhancements have been made to the image processing too. It also packs in Dolby Vision recording at 4K at 60fps. The LiDAR sensor brings the capability to take Night Mode portraits, and the effects are clear and far more vivid.
Read our Apple iPhone 12 Pro Max review 
---
Image 1 of 7
Image 2 of 7
Image 3 of 7
Image 4 of 7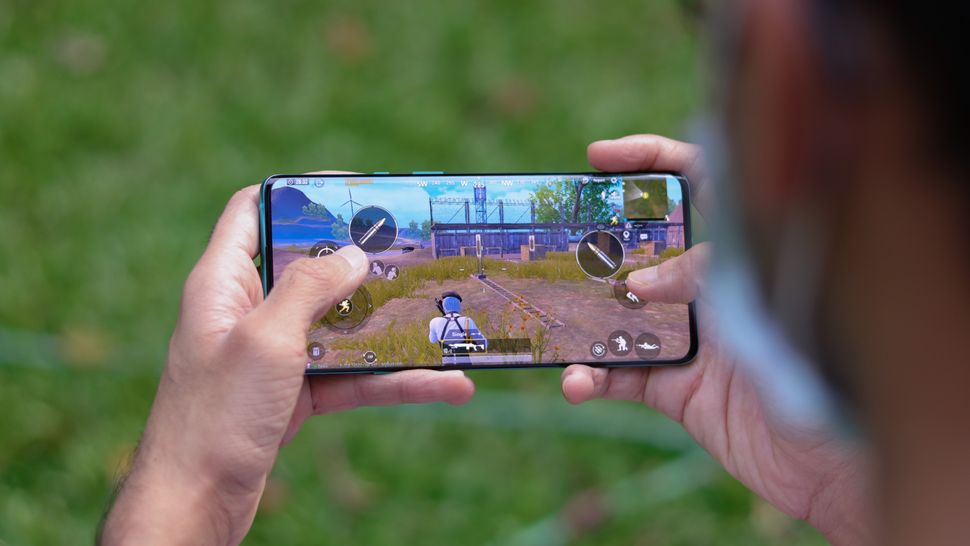 Image 5 of 7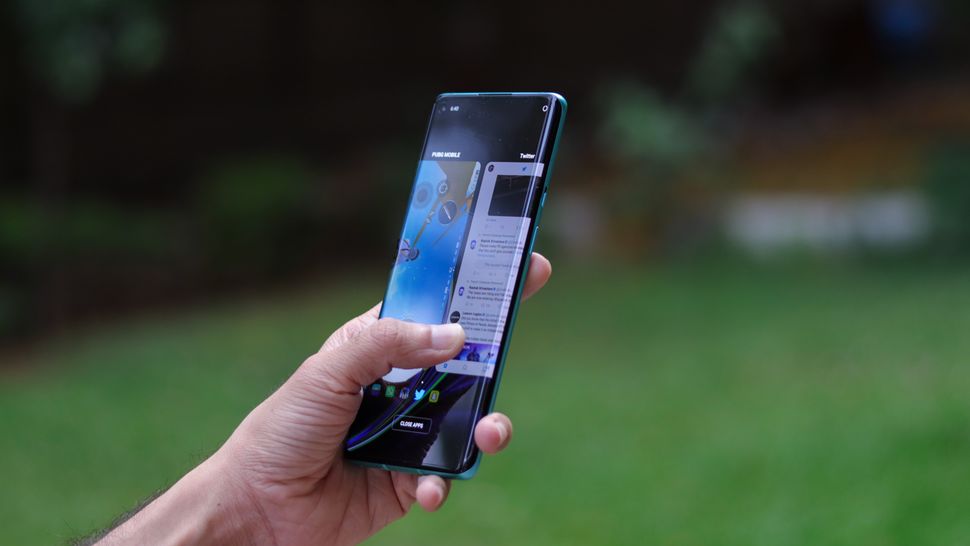 Image 6 of 7
Image 7 of 7
Even though the OnePlus 8T is the latest offering from the OnePlus, we've picked the OnePlus 8 Pro as it is a true flagship without any compromise. This is the flagship that people were asking from OnePlus over the years. It brings fast wireless charging, capable cameras, and a class-leading screen. 
The OnePlus 8 Pro finally achieves the goal of being a high-end smartphone, with fewer compromises than ever before. The cameras are also vastly better than its predecessor. No other smartphone at this price offers the same experience on so many fronts. More than ever before, the OnePlus 8 Pro is an easy phone to recommend, because it has finally matured enough to justify its price tag. 
Read our OnePlus 8 Pro review
---
Image 1 of 7
Image 2 of 7
Image 3 of 7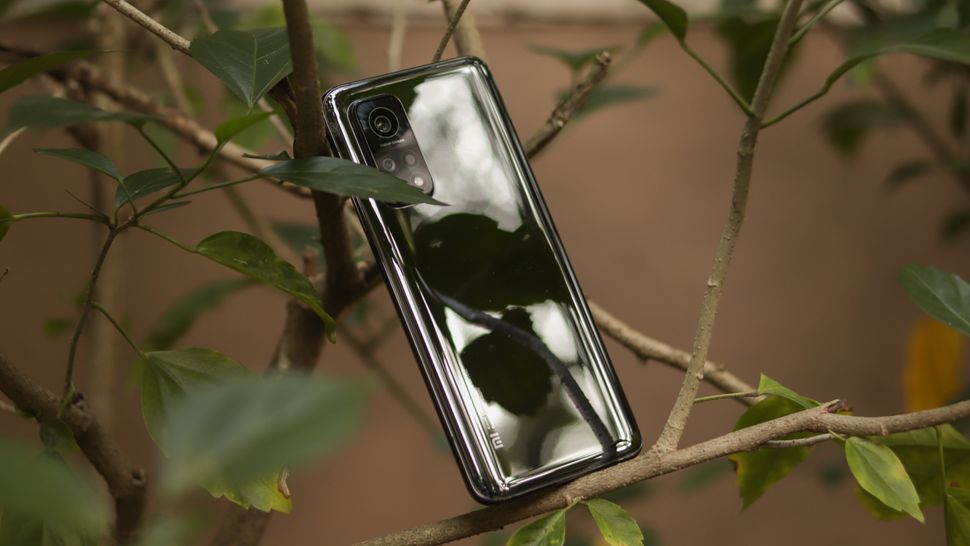 Image 4 of 7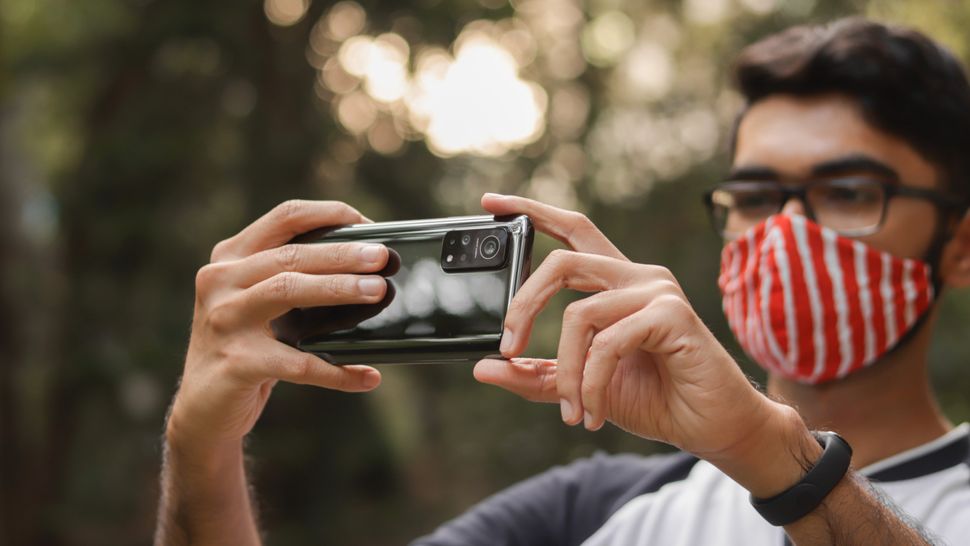 Image 5 of 7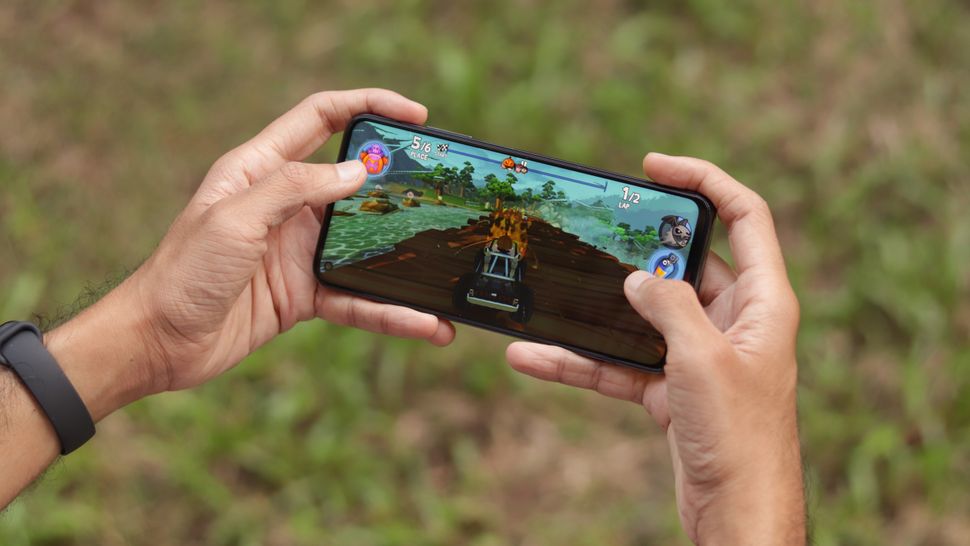 Image 6 of 7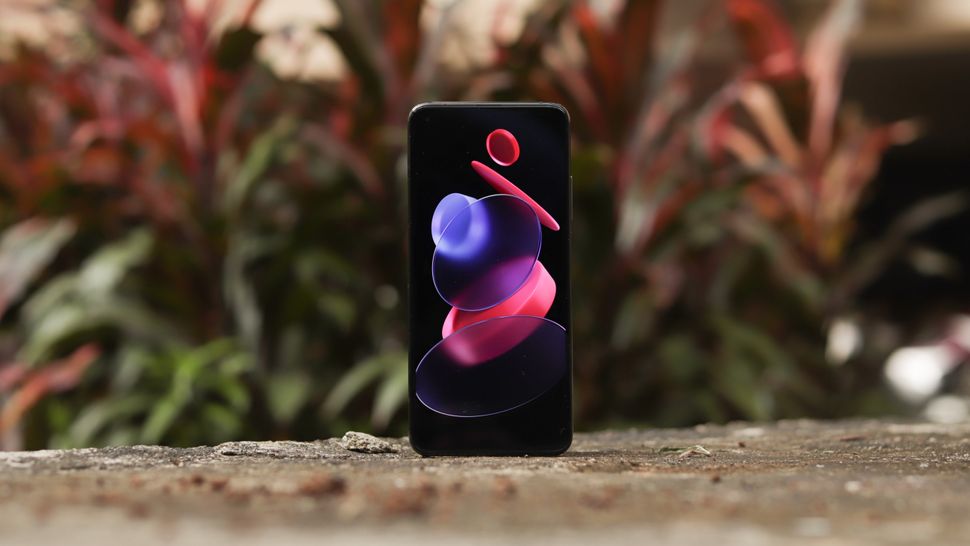 Image 7 of 7
The Mi 10T Pro is one of the most affordable top of the line specced phones you can buy in India right now. While it is not exactly the successor to the Xiaomi Mi 10, it borrows a lot of features from the Mi 10. You get a reliable camera setup with a 108MP primary camera. There is also a big 6.67-inch 144Hz display with AdaptiveSync feature. 
One of the aspects where most flagship phones struggle is in terms of battery life but, it's quite opposite here with the Mi 10T Pro. The device can easily for a day and a half while the 33W Dual Split Fast Charging technology is onboard to make sure the device is fueled up in 70 minutes. If you can put up with the size, it is an easy recommendation.
Read our Xiaomi Mi 10T Pro review
---
Image 1 of 6
Image 2 of 6
Image 3 of 6
Image 4 of 6
Image 5 of 6
Image 6 of 6
The Vivo X50 Pro is the best phone from the company and brings one of the best hardware and design packages we've seen. It's not often we see an unassuming compact phone that is filled to the brim with camera tech. As you can say by the looks, the Vivo X50 Pro is one of the best-designed smartphones currently available. 
The battery life and display are solid too. You can expect one full day battery and there is also a 33W fast charge support.  As always, the software experience will be a key make-or-break factor. As with all previous Vivo phones, the software experience continues to be the Achilles heel. The performance, on the other hand, is top-notch and you'll be hard-pressed to notice differences with a flagship when compared.
The key feature of the Vivo X50 Pro is the Innovative gimbal camera system which shines while shooting a video and looks like a gimbal is used for stabilization. Overall, the Vivo X50 Pro's cameras are really fun to use, especially with all the versatility possible, even if the execution falls short sometimes.
Read our Vivo X50 Pro review
---
Image 1 of 6
Image 2 of 6
Image 3 of 6
Image 4 of 6
Image 5 of 6
Image 6 of 6
The Oppo Find X2 is a premium phone with a flagship screen and plenty of power under the hood. It doesn't pack the mightiest camera around, but the results which you get is not bad in any way. The device also skips wireless charging either, but the inclusion of 65W fast charging and all-day battery makes it a fine alternative. 
The best thing about the Oppo Find X2 is probably its screen. You get a 6.7-inches 2K AMOLED screen with HDR10+ content support. It is joined by a 120Hz refresh rate and 800-nit brightness. With a Snapdragon 865 chipset, it's little wonder the Oppo Find X2 flies, whether day-to-day UI swiping or 3D gaming. Despite the Oppo Find X2's high refresh rate and big, bright screen, with its 4,200mAh battery, it packs enough capacity to last a full day comfortably. The Find X2 charges in just 38 minutes from 0 to 100% with the included  65W charger. 
Read our Oppo Find X2 review
---
These are the absolute best phones in India right now. The list will keep getting better and bigger as new phones come out in the upcoming months. We will be updating the list regularly, so make sure you go through the list before making any purchase decision. 
Best phones in India for 2021
| Phone | Price |
| --- | --- |
| Samsung Galaxy Note 20 Ultra | Rs 1,04,999 |
| Apple iPhone 12 Pro Max | Rs 1,29,900 |
| OnePlus 8 Pro | Rs 54,999 |
| Xiaomi Mi 10T Pro | Rs 39,999 |
| Vivo X50 Pro | Rs 49,990 |
| Oppo Find X2 | Rs 64,990 |