The second half of 2021 has already seen quite a larger crop of new smartphone launches. Seen alongside the new launches in the first half of the year, plagued as it was by Covid-19-led lockdowns, we consider that a good chunk saw only iterative updates. Which leaves only a handful that can be counted as good enough to make this list.
Regardless of the operating systems that these phones run on, you cannot go wrong with them, as these have been reviewed by our in-house experts and have gone through rigorous tests that allow us to justify the price they command and its usability.
So, if you're in the market to buy a phone that helps you through the next year or more - we have a list of 12 smartphones covering the best of both the iOS and Android operating systems. These phones are among the top few when it comes to hardware, design, user experience, camera performance, and more.
Since this list includes the best of the best – most of these phones might be pricey. If that is indeed the case, we also have a list of affordable flagship phones, budget 5G phones, and the best phones under Rs. 40000, or you can even check out the best camera phones under Rs. 20,000 in case you're looking for a good shooter under a budget.
And if you have a preference for a specific operating system, you can check out the list of the best Android phones or the best iPhones.
That said, you can always keep checking our ever-updating list of upcoming phones to stay informed about the phones that are expected to rule the market in the near future.
Here are the best smartphones of 2021 for India:
The Galaxy S21 Ultra sets the bar higher than any other smartphone, with strides in the camera zoom technology, performance, battery life, and display. If you are looking for the absolute best smartphone in India that doesn't cut any corners, the Galaxy S21 Ultra is for you.
The Galaxy S21 Ultra is one gorgeous-looking smartphone with a strong design and comes with a finish that doesn't catch fingerprints or scratches. It has a 6.8-inch curved edge-to-edge screen with QHD+ resolution and a 120Hz refresh rate. Under the hood, it has an Exynos 2100 powers the device which is paired with 12GB of RAM. While the Exynos processor has improved leaps and bounds in terms of performance and efficiency. However, it still suffers during heavy tasks such as graphic-intensive gaming. There's a fair bit of heating too, which is soon followed by throttling.
In terms of optics, the device comes with a 108MP ISOCELL HM3 main camera, an ultra-wide lens, two telephoto cameras, and a 40MP selfie camera. The on-paper specs translate very well into real-life results with lovely images at all focal lengths. Photos have a great quality till almost 30x though you can go up to 100x too.
The 5,000mAh battery units last for a day with 5 to 6 hours screen on time and the 25W adapter takes the device from 0 to 100% in 90 minutes. The device also supports wireless charging. Lastly, the Galaxy S21 Ultra is Samsung's first non-Note phone that's compatible with its S Pen stylus, and it's a trend we like seeing. However, there is no S Pen included with the phone and, even when you make a separate purchase, there's no way to embed the stylus into the body of the phone. While it ticks all the boxes, it loses expandable storage and a charger in the box.
Read our Samsung Galaxy S21 Ultra review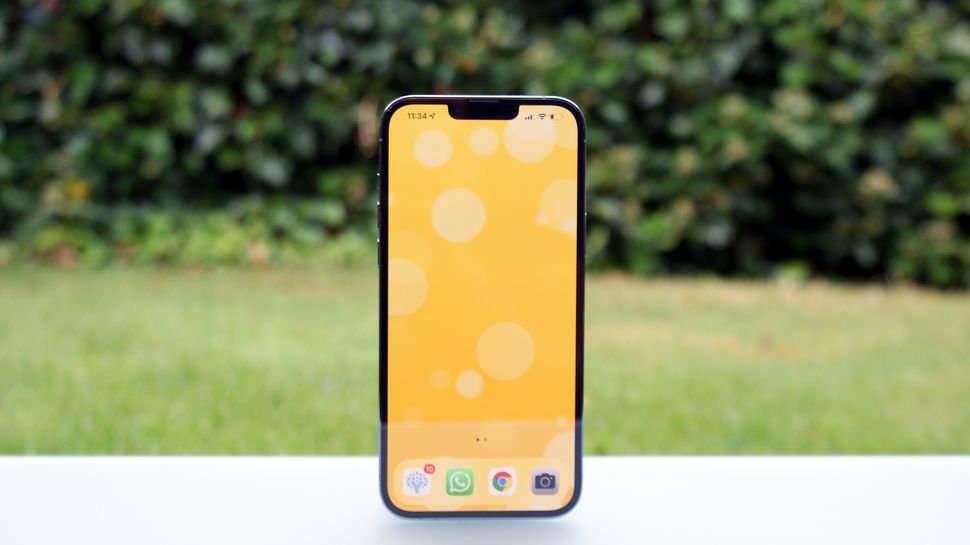 Both the iPhone 13 Pro and iPhone 13 Pro Max are the most advanced iPhones available in the market right now. These top-of-the-line iPhones come with features like improved cameras, 120Hz refresh rates, and surprisingly good battery life.
That said, Apple is the only smartphone maker still launching phones with a notch and a massive one. Though the notch in the latest iPhones is slightly smaller, it is there, and if you switch from a flagship Android device, you just can't ignore this.
The iPhone 13 Max offers a significant improvement in battery life over its predecessors. Though the battery life on the iPhone 13 Pro is probably not the best compared to the bigger sibling, this too is an upgrade on the iPhone 12 Pro's life.
The camera performance on the iPhone 13 Pro and Pro Max is an upgrade compared to the previous generation. Though the hardware has remained the same, Apple has added new modes - including an impressive macro mode, larger pixels, and a significant Cinematic mode – which might have a limited userbase.
Since most phones this year have come with an iterative update, even the iPhones aren't left behind, which is probably the reason why the Galaxy S21 Ultra has been able to edge past the best of iPhones.
Read our:iPhone 13 Pro review | iPhone 13 Pro Max review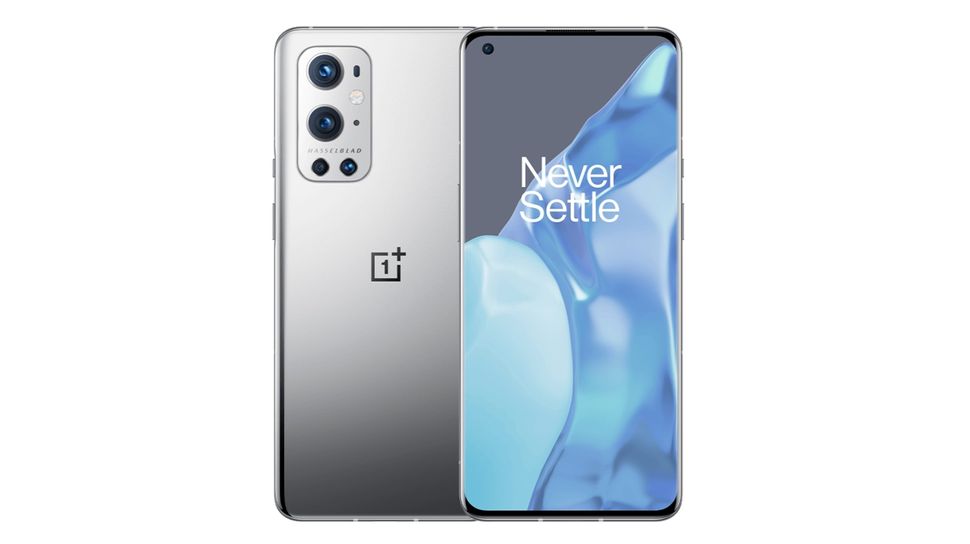 OnePlus has at last been able to develop a near-perfect flagship phone in the OnePlus 9 Pro. Features like a massively improved camera system, along with capable performance, a beautiful display, and impressively fast charging, tick all the boxes that a premium Android smartphone should.
That being said, the OnePlus 9 Pro is still not the first flagship we can recommend purely because the competition has gotten so much better at the same price or lesser price tag. Additionally, OxygenOS is gradually losing its charm thanks to the integration with ColorOS.
The phone runs on the latest Snapdragon 888 chipset with oodles of fast storage and RAM; the OnePlus 9 Pro is as good as things get on the Android side of things when it comes to performance. The build and design are also premium, with a 6.7-inch QHD+ AMOLED display that is bright, clear, colourful, and smooth.
The weakest point of the OnePlus 9 Pro experience is its battery life. The 4,500mAh pack offers an average backup that is easy to kill by the end of the day. Thanks to the new 65W fast charging, the device can go from 0 to 100% in just about 35 minutes. As a bonus, you also get 50W wireless charging.
The camera is one area in which the OnePlus phones have struggled all along and the OnePlus 9 Pro changes by a fair bit. OnePlus partnered with Hasselblad to process the images, and we could see improvements in colour accuracy and temperature. The primary camera is a 48MP f/1.8 unit, using the new 1/1.43-inch Sony IMX789 sensor. The secondary 50MP Sony IMX766 sensor is one of the best ultra-wide cameras on a smartphone. You also get a 3.3x telephoto lens that has an 8MP resolution. In a nutshell, the OnePlus 9 Pro's photography experience is much better than anything we've seen from the brand OnePlus earlier.
Read our OnePlus 9 Pro review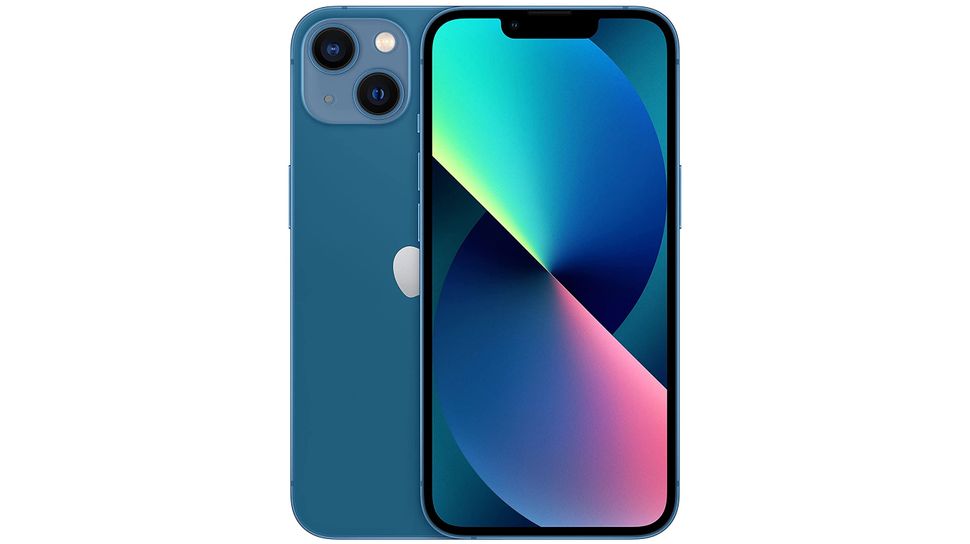 The iPhone 13 is a great choice for a flagship phone especially if you do not want to spend a fortune by getting the iPhone 13 Pro/ Pro Max.
In terms of performance, the phone is powered by the same chipset, hence has oodles of power. Its display doesn't have the same 120Hz refresh rate as its Pro siblings, as a result, the iPhone 13 gets good battery life.
The iPhone 13 comes with a 6.1-inch OLED display that is bright and clear. It does have a notch albeit a slightly smaller notch than the iPhone 12.
In our tests, the iPhone 13 reliably lasted through a day of use, but not much more. That puts it in the fairly average territory, yet it's still an improvement on many previous iPhones here.
The iPhone 13 lacks a telephoto camera, but its main and ultra-wide perform well, with the former having larger pixels than the iPhone 12's. With improved image stabilization too, plus some new shooting modes and features, there's a lot to play with here, and a lot to like.
Image 1 of 2
Image 2 of 2
Samsung's Galaxy S21 Ultra is a monster of a device, however, its siblings Samsung Galaxy S21 and Samsung Galaxy S21 Plus aren't as powerful. Though both the devices offer a phenomenal smartphone experience, and with a lower price it'll be a top choice for many.
Much has been said about Samsung's switch to Full HD for the Galaxy S21, but in our testing, we didn't notice the knockdown in resolution much unless we were testing the phone side by side with a QHD display. With a 120Hz refresh rate and great brightness, the Galaxy S21's screen will satisfy many and if you're after a larger option you'll find the Plus is built for you with its 6.7-inch screen.
The battery life on the Samsung Galaxy S21 will last you a full day from a single charge, and it's 4,000mAh cell means you'll get a lot of usage out of the handset without having to recharge the phone. We found the S21 Plus offers a longer battery life though with its 4,800mAh cell.
The Galaxy S21's camera is much the same as the Galaxy S20, but a few software tweaks have been included from Samsung that make it just that touch better. Overall, this isn't as phenomenal as the Galaxy S21 Ultra but for most just wanting to shoot the odd snap, this will suit you perfectly.
The Samsung Galaxy S21 will be the perfect smartphone for many with its great mix of solid spec, a great design and the fact it's cheaper than the Galaxy S21 Ultra as well as its predecessors. If you own the Samsung Galaxy S20 we wouldn't recommend buying this, but for others, this will be the perfect smartphone. If you need a slightly longer-lasting battery and a larger display, also consider the Samsung Galaxy S21 Plus (even though its specs are remarkably similar).
Read more: Galaxy S21 review | Galaxy S21 Plus review
The 5G version of the Samsung Galaxy S20 FE is powered by Qualcomm's Snapdragon 865 chipset, which itself makes this a great smartphone. The Exynos variant of the Galaxy S20 FE had quite a few issues like battery life and heating - which have been addressed with the Snapdragon chipset.
This is also a Samsung flagship phone that can be recommended based on the pricing, specifications and features on offer. However, the phone comes with a 15W charging which is painfully slow given that most flagship these days come with blazing fast charging speeds.
The phone comes with a 12MP f/1.8 main, 12MP f/2.2 ultra-wide, and 8MP f/2.4 telephoto shooter along with OIS. The image captured via the phone's camera is a true flagship grade and we were pretty impressed with the results. On the front, you get a 32MP shooter with f/2.0 aperture.
Apart from that you also get an IP68 rating, wireless charging, and a cool design. On top of that, you are also getting a solid 120Hz Support AMOLED display.
Read our Samsung Galaxy S20 FE (4G) review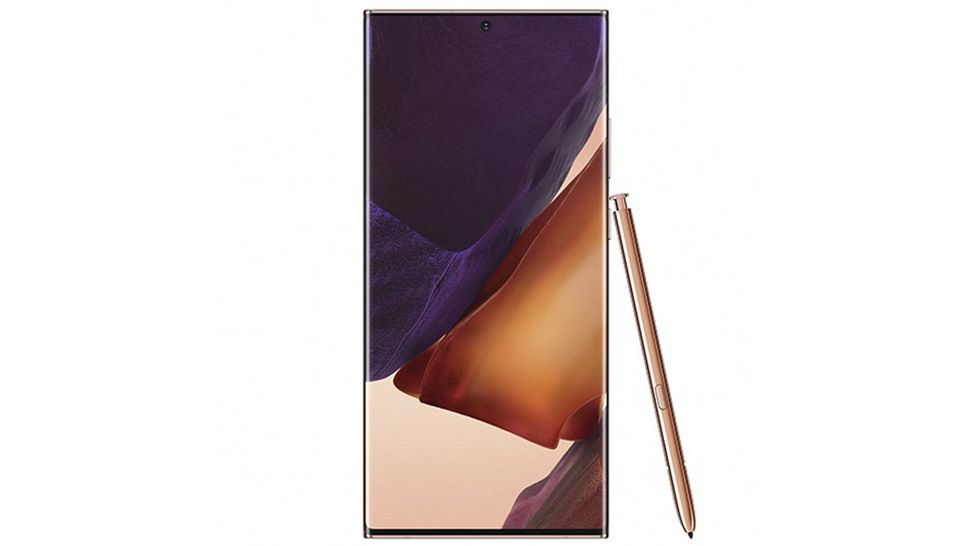 The Samsung Galaxy Note 20 Ultra is probably Samsung's last Note device. Yet it is one of the best large-screened devices that comes with a gorgeous display, advanced features, and special features for the S Pen stylus that comes housed inside the phone.
Sure it's huge and expensive and may not have all the bells and whistles of the Galaxy S20 Ultra or Galaxy S21 Ultra. But those weaknesses are made up for with plenty of advantages.
The Galaxy Note 20 Ultra has one of the best display's on any smartphone, with a 120Hz refresh rate (at FullHD+ resolution) and the option of QHD+ resolution (at a 60Hz refresh rate) - plus at 6.9 inches there's plenty of space for multimedia content consumption, games and multitasking.
The Samsung Galaxy Note 20 Ultra camera is nothing less than impressive. With 0.5x ultrawide, 1x regular, 5x optical and 50x digital zoom levels, you can get closer to subjects and still get stunning shots.
If the Note 20 Ultra has a slight weak point, it's the battery. In most parts of the world (basically outside North America) the handset comes with Samsung's Exynos 990 chipset which isn't quite as power-efficient - if you push the handset to its limits, you'll need to recharge before the day is out.
This is a real top-end phone with top specs in every sector, so if your budget (and hand) can stretch for it, the Samsung Galaxy Note 20 Ultra is the power and productivity user's phone of choice.
Read more Samsung Galaxy Note 20 Ultra review
Image 1 of 2
Image 2 of 2
The iPhone 13 series came with iterative updates which means that the iPhone 12 is still a very powerful lineup. This, coupled with the software updates that Apple offers makes the iPhone 12 Pro and iPhone 12 Pro Max extremely relevant devices in 2021 as well.
While the iPhone 12 Pro takes everything great about the iPhone 12 and elevates it, the iPhone 12 Pro Max offers better battery life and a slightly more powerful camera as well as a huge screen.
For the people who want the best of Apple and yet do not want to spend a lot of money, then the iPhone 12 Pro and 12 Pro Max are the obvious choices.
Apple's 6.1-inch OLED screen is fantastic for video streaming and gaming, even if it's set to 60Hz while other phones are pushing 90Hz and even 120Hz refresh rates. Yes, the notch cut out at the top is still here, but with iPhones, you just have to find a way to ignore it,
Though the battery life is not game-changing, it's better than previous Apple handsets and the battery backup on the iPhone 12 Pro Max is one of its highlights.
The triple camera setup on the iPhone 12 Pro is fantastic. While the three rear cameras aren't too different from the ones in the iPhone 11 Pro, save for the added LiDAR sensor that supposedly enables portrait mode-style shots even in Night Mode. The iPhone 12 Pro Max is the one to go for though if you want the very best camera on an Apple device.
The iPhone 12 Pro and iPhone 12 Pro Max are very powerful, and they're also very pricey. While there are other Android flagships available at this price point, however, for an Apple user, switching to Android is difficult.
Read more: iPhone 12 Pro review | iPhone 12 Pro Max review
While we had Xiaomi's Superphone the Mi 11 Ultra in the list initially, however, since ts being discontinued, we have got the Xiaomi Mi 11X as a worthy contender for the best smartphones list.
It is the successor to the Xiaomi Mi 10 from 2020 and some of its key features include a 108MP main camera, an 8MP ultra-wide lens, and a 5MP tele-macro shooter.
The device is powered by the Snapdragon 888 - the flagship chipset from the last year. Though this isn't a perfect smartphone by any stretch of the imagination, however, clubbed with the top end specifications and Xiaomi's aggressive pricing, it is definitely among the top few.
The phone is powered by a 4,520mAh battery with support for 33W fast charging which can charge the device within an hour. You also get a beautiful 6.67-inch Samsung E4 Super AMOLED panel with a 120Hz refresh rate.
On the front is a 20MP selfie shooter for selfies. The phone runs off a 4,520mAh battery with support for 33W fast charging which can charge the device within an hour.
Like the Pro-sibling, the OnePlus 9 is also a very capable device and it is slightly cheaper as well.
It does retain the Hasselblad branding (and the camera expertise that goes with that), as well as having the same camera hardware as the OnePlus 9 Pro – minus that phone's telephoto snapper.
It has quite a big 6.55 inches display, which At 1080 x 2400 pixels, the OnePlus 9 doesn't have the sharpest screen, but it's sharp enough. Its 120Hz refresh rate coupled with AMOLED tech makes it one of the best displays you'll get for this sort of money.
There's a big 4,500mAh battery in the OnePlus 9, which comfortably lasts a day and charges very quickly, as it supports 65W charging. Plus, there's wireless charging in here too if you wanted to opt for a charging pad instead.
This is the big upgrade for the OnePlus 9, and while it doesn't reach the heights of the OnePlus 9 Pro it makes some fantastic true-to-life imagery that you won't be embarrassed to share with your friends. It features a 48MP wide camera, 50MP ultra-wide and 2MP depth sensor.
The OnePlus 9 is a phone that almost has it all. From its great screen to its high-end chipset, capable cameras, long-lasting battery, and good software. Much like the phones before it, this isn't the absolute best choice but it's very good for the price.
Read more: OnePlus 9 review
The Realme GT is probably the best smartphone from the young brand. It features top-end specs that can compete with the very best phones but at an affordable price.
It has an impressive 6.43-inch Super AMOLED display which might not match the absolute top-tier of smartphone screen technology, yet it's a great choice for watching video and more.
You can expect a solid day of battery life from the Realme GT, and its recharging technology is particularly impressive. If your phone is empty, you can recharge it to full in just over 30 minutes.
The camera is one of the weaker elements of the Realme GT, but bear in mind that this is a cheaper phone and we think you'll be okay with what this handset is capable of. It features a 64MP main camera, 8MP ultra-wide and a 2MP macro camera.
This is one of the cheapest entries in our ranking of the very best smartphones, and if you're after something a little different to the rest of the phone market it's worth considering. Its bold design and affordable price are two key differentiators that make the Realme GT shine.
Read more: Realme GT review
The newest entry in the flagship space, the iQoo 7 Legend is the company's most premium smartphone to date for India. The iQoo 7 Legend comes in a cool BMW-inspired design with a matte white glass on the back along with a race track-inspired design. The device comes with an average 4,000mAh battery, but it is bundled with a 66W fast charger that refuels in just 22 minutes.
The iQoo 7 Legend comes with a 6.62-inch AMOLED display with Full HD+ resolution, 120Hz refresh rate, and 300Hz touch sampling rate. It is also HDR10+ certified. In the optics department, you get a 48MP camera(Sony IMX 598, OIS), a 13MP ultra-wide lens that doubles as a macro shooter, and a 13MP portrait lens with a focal length of 50mm. For selfies, there's a 16MP camera on the front. Out of the box, the iQoo 7 Legend runs on FunTouch OS 11.1 based on Android 11.
The phone is also marketed as a gaming phone and comes with some gaming-specific features including 4D Game Vibration (works on Call of Duty: Mobile only), an in-display Monster touch which can act like additional input buttons, dual stereo speakers with surround sound, etc.
Read our iQoo 7 Legend review
Want to know about the latest happenings in tech? Follow TechRadar India on Twitter, Facebook and Instagram!