If you're looking to equip yourself with a killer gaming PC, there are two distinct schools of thought on how to do it.
Generally speaking, the first school is the safer option – just have someone else build your PC for you. The obvious benefit here is that your PC is guaranteed to work straight out of the box. If you don't feel comfortable messing around with all the components, the option is always there.
However, we here at TechRadar generally are among the second school – you should build your own computer, whenever possible. The obvious benefit here is that you get to decide exactly which PC components go inside your machine – you don't need to waste money on anything you don't need. You'll also gain a better understanding about how your PC works that you wouldn't otherwise get. That's not to mention the money you save when you don't have to pay someone to do all the work.
Here at TechRadar, we tend to represent the second camp, but we're big enough to understand that a lot has changed over the last few years, and deciding which school to follow isn't as straightforward as it once was.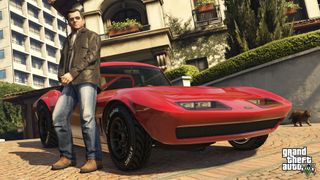 Cheaper chips
One of the main reasons we're such huge proponents of building your own machine is that it's the cheaper option more often than not. Especially now that the cryptocurrency-led price inflation of the best graphics cards has pretty much ended, you're going to save a good chunk of cash by piecing your rig together yourself.
There are some more expensive systems that still have the opportunity for savings, but that margin is growing narrower – especially with cheaper computers. This leaves the main reason to build as making sure you're not wasting money on components you really don't need.
For example, let's say you wanted to build a PC that will ably handle PlayerUnknown's Battlegrounds, but also have enough raw horsepower to handle 2018's other big PC gaming releases like Monster Hunter World or World of Warcraft: Battle for Azeroth, then you could set out to build a machine that pushes graphics performance above everything else.
Which is what we're focusing on over the next few pages: a pure gaming machine. But you can follow the general gist of this guide to build whatever it is you want – focusing on whichever area you need your machine to excel in.