The best PC cases of 2023: top computer housing for your build
Best
Contributions from
last updated
Making the case for the best PC cases
VERDICT
REASONS TO BUY
REASONS TO AVOID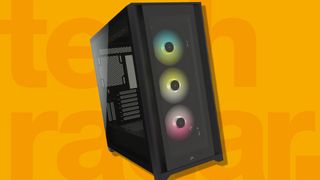 (Image credit: Future)
The best PC cases are going to feature innovative designs while protecting the vital components of your PC — and even show them off.
Whether you're looking to build a gaming rig that shows off the best graphics card, best RAM, and best CPU cooler you can pull together, or you're looking for a specific case to suit a specific need, like a small form factor case for a POS or security system, there is a PC case out there to perfectly suit your specific need and budget.
But with so many PC cases out there, selecting the right one can be challenging, especially if you're not sure which kind of case you need. With hundreds of cases available from leading manufacturers like Corsair, Thermaltake, NZXT, and more, it's vital to understand the key considerations that ensure you choose the right PC case for your needs.
Fortunately, we've been collectively building PCs for decades, and we've been closely following the latest trends in design as well as airflow and functionality to help you sort through the best PC cases on the market for your next rig, whether for gaming, work, and everything in between.
The best PC cases of 2023
Why you can trust TechRadar We spend hours testing every product or service we review, so you can be sure you're buying the best. Find out more about how we test.
The best PC case overall
The best PC case overall
Specifications
Dimensions:
520mm x 245mm x 520mm (L x W x H; 20.47 x 9.65 x 20.47 inches)
PSU support:
Bottom mount
Reasons to buy
+
Incredibly stylish and open design
+
Great out-of-the-box airflow
Reasons to avoid
-
Attaching and removing most removable internal pieces is frustrating
A hulking glass beast is what you're getting with the Corsair iCue RGB 5000X whose offerings include good cooling – thanks in large part to its mesh coverings around the top and bottom panels, a lot of space for efficient building, and three Corsair RGB fans.
And, it delivers all those while looking incredibly sleek, albeit massive. It might be a bit pricey for some folks, but for those whose top priorities include airflow and space, it's worth the price.
Read the full Corsair iCue RGB 5000X review
The best mid-tower PC case
2. Fractal Design Meshify-C
The best mid-tower PC case
Specifications
Dimensions:
395 x 212 x 440mm (L x W x H; 15.6 x 8.3 x 17.3)
I/O:
2 x USB 3.0, 1 x HD audio in/out, power button, reset button
Reasons to buy
+
Freshly designed in multiple ways
+
Reasonable price
Reasons to avoid
-
Front USB 3.0 cable is too short
-
PSU dust filter is hard to remove
It is extremely rare to see any PC case that even vaguely resembles the Fractal Design Meshify-C. Given that the front of the case is entirely made of a mesh material sectioned off into an array of polygonal shapes, the Meshify-C has a unique style – without compromising on function.
With two fans pre-installed, cooling is (forgive us) a breeze, even if the Meshify-C is held back by a number of obstacles, like the difficulty in removing the PSU dust filter and the front USB 3.0 cable being frustratingly short, making it difficult to plug into your motherboard.
The best small tower case
3. Asus Prime AP201
The best small tower PC case
Specifications
Dimensions:
460 x 205 x 350 mm (L x W x H)
I/O:
2 x USB-A 3.2 Gen 1, 1 x USB-C 3.2 Gen 2, 1 x headphone, 1 x microphone
Reasons to buy
+
Full case mesh for fantastic air flow
+
Stylish design in white or black
+
Tool-free panels
Reasons to avoid
-
Limited to 6 120mm fans
-
Not good for showing off your components
The Asus Prime AP201 is one of our favorite cases for microATX builds thanks to its tool-free access, 360-degree airflow, and surprisingly large capacity. It also helps aid in cable management thanks to the 32mm gap on the motherboard tray to help keep cables tucked away.
It can support both MicroATX and Mini-ITX motherboards, up to a 180mm power supply, and up to a 338mm long graphics card, so it can even hold an RTX 4090 Founders Edition (though definitely look into a GPU bracket, since one isn't included with this case). You can also fit in a 360mm AIO cooler, though only just barely.
Getting everything situated in the case is going to be a challenge given its size (no small tower case will be easy to configure with modern hardware), but the AP201 manages to make the process as relatively painless as possible thanks to a number of clever design choices, like mounting the PSU at the front of the case with an extension cable running to the back.
If there's a drawback, it would be the lack of a glass side panel option for those who want to show off the interior of their builds, but for those who want a PC that blends in rather than stands out, this just might be exactly what you want.
All in all, the Asus Prime AP201 is the ideal small tower case for anyone looking for a high-performance build with a smaller footprint. It might take time for some to fit everything they need inside, but if you're up to the challenge, this case will serve you well for a long time to come.
The best Mini-ITX case
4. NZXT H210i
The best Mini-ITX case
Specifications
Dimensions:
372 x 210 x 349 mm (L x W x H)
I/O:
2 x USB 3.1 Gen 1, 1 x audio/mic, 3 x fan channels with max 10W per channel output, 1 x RGB LED port support up to 4 x HUE + LED strips or 5 x Aer RGB fans
Reasons to buy
+
Built-in Smart Device RGB control
+
Adaptive noise reduction
Every single day mini-ITX gets more popular, and closer to toppling Micro ATX. And, it makes sense – why not spring for a small computer that can get just as much work done as a full tower?
NZXT's new H-series case line manages to integrate a ton of the same features as its Micro ATX and mid-tower equivalents, with mesmerizing, built-in and smart device-controlled RGB lighting and an adaptive noise sensor that sees improvement only by way of the Grid+ V3 fan controller.
Perfect for living room gaming setups, the NZXT H210i is a fantastic foundation on which to build a PC.
The best PC case for a living room PC
5. Phanteks Evolv Shift 2
The best home theater PC case
Specifications
Form factor:
Small form factor
Dimensions:
274 x 170 x 490 mm (L x W x H)
PSU support:
SFX, SFX-L, ATX (160mm max)
I/O:
2 x USB 3.0, power button, RGB button
Reasons to buy
+
Plenty of room for beefy components
+
One-of-a-kind aesthetic
When you first look at the Phanteks Evolv Shift 2, it looks more like a sound bar than one of the best PC cases, but this helps it vanish into any living area or studio setup.
It's flexible to the point that it looks natural placed under a TV as it does on a desk, next to one of the best gaming monitors or best TVs. It may only be compatible with a Mini-ITX motherboard, but the Phanteks Evolv Shift 2 offers tons of space for components and liquid cooling loops.
If this case is a little small for your preference, you can get the larger Phanteks Evolv X for more room on the inside for a bigger GPU and other components.
The best PC cube case
6. Antec Dark Cube
The best PC cube case
Specifications
Dimensions:
512 x 240 x 406mm (L x W x H)
I/O:
Power, LED Control Button, 2 x USB 3.0, HD-Audio, USB Type-C 3.1
Reasons to buy
+
Ample space for power and cooling
+
Integrated fan controller
Reasons to avoid
-
Wildly expensive
-
Less than satisfactory performance
The Antec Cube is without a doubt the best PC case for you Razer fans out there. While Razer hasn't made its own desktop PC (not yet, anyway), you can build a Mini-ITX gaming PC, pretending it's a razer product.
You see, Antec partnered with Razer to bring its signature green-infused flare to the Cube, a small form-factor chassis. Complete with a deceptively high amount of space for future expansion, the Antec Cube is also compact enough to travel with.
How to choose the best PC case for you
If you're looking to do a new PC build, finding the right PC case is essential, but it is also going to be determined by the components you plan on including in the PC. If you're going big on components, you're likely going to need at least a mid-tower case, but if you're keeping things within a tight budget, a mini-ATX case will likely be better.
Which case is best for a gaming PC?
Honestly, pretty much any case on this list is going to be an excellent pick for a gaming PC. But you should consider what you're going for with your build, whether you want a ton of RGB flair like the Corsair iCue RGB 5000X, a lot of airflow like the Cooler Master H500P Mesh or something small and portable like the Antec Cube.
The best part of picking a PC case, like with anything in PC gaming is that you have so many choices that will be absolutely amazing.
What is the best airflow PC case?
If you only care about keeping your PC components cool without investing in pricey and complicated liquid cooling setups, the Cooler Master H500P Mesh should be at the top of your list. Plenty of open space, and more room for fans than many other mid-tower PC cases, and it looks good to boot.
What is the most overkill PC case?
In the world of PC gaming, we all love going above and beyond what anyone could reasonably need in a gaming rig, and that all starts with the PC case. Cases like the Corsair Obsidian 1000D, which can fit two whole PC builds are exactly what to look out for when looking for an overkill PC case.
Sign up to receive daily breaking news, reviews, opinion, analysis, deals and more from the world of tech.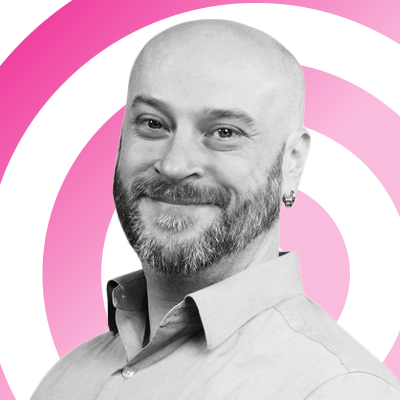 John (He/Him) is the Components Editor here at TechRadar and he is also a programmer, gamer, activist, and Brooklyn College alum currently living in Brooklyn, NY.
Named by the CTA as a CES 2020 Media Trailblazer for his science and technology reporting, John specializes in all areas of computer science, including industry news, hardware reviews, PC gaming, as well as general science writing and the social impact of the tech industry.
You can find him online on Threads @johnloeffler.
Currently playing: Baldur's Gate 3 (just like everyone else).