Oura and Samsung Galaxy Ring rival Circular reveals the "slimmest smart ring ever", and it's powered by AI
The world of smart rings is getting bigger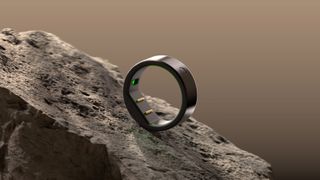 (Image credit: Circular)
The smart ring producer and Oura Ring rival, Circular, has revealed its new Circular Ring Slim, reportedly the world's "thinnest and lightest health ring", with a host of new features - including its own AI assistant.
The Oura Ring Generation 3, top of our list of the best smart rings and the one to beat right now, weighs between 4-6 grams depending on the size you choose. The Circular Ring Slim reportedly measures 2.2m in thickness and weighs only 2 grams, making it the lightest, slimmest ring available right now.
It boasts six days of battery life (one day fewer than Oura), a three-axis accelerometer that records activity and movement, a skin temperature sensor, and LED sensors to pick up heart rate and blood oxygen information. This also allows it to track circadian rhythm and sleep quality information at night. This technology isn't new - in fact, coupled with their minimalist form factor, this sort of tracking makes smart rings some of the best sleep trackers available right now.
What is new is the concept of haptic vibrations in a smart ring, which allows it to offer a smart alarm functionality to wake with vibrations instead of sound. The vibrations also offer prompts during meditation, signaling when you should breathe in or out, or other notification functionalities.
The ring is connected to Kira Plus, a new "AI-powered conversational health and wellness assistant" said to be "leveraging the latest generative AI language models". Kira Plus takes on the role of a personal health coach, where you can ask it questions and it will respond based on your personal data.
The Circular Ring Slim is available to pre-order now for $245 in the US and £199 in the UK (Australia pricing TBC) and will ship on December 15. After that date, the Slim will be priced at $275 / £225. Unlike Oura, there is no subscription fee with Circular.
Analysis: Another smart ring moves into orbit
As the Samsung Galaxy Ring gears up for an expected Q1 2024 launch date, the Circular Slim joins Oura, the Ultrahuman Ring Air, and other tiny smart devices to fill out the category of finger-borne wellness wearables, which is gathering pace.
Just like smartphones, there are a lot of cheap imitation knock-off rings online, which are difficult to muddle through even for experts like ourselves, and this combined with the relative newness of smart rings can make the category seem somewhat impenetrable. However, Oura, Ultrahuman, and (hopefully) now Circular seem to be leading the charge with a few quality products, with Samsung soon to follow.
I'm interested in the concept of haptic feedback via your ring, but I'm incredibly skeptical about the idea of an AI health coach trained on other people's data points, especially one from a relatively new company. AI as a whole is very trendy right now and tacked onto everything to make sure it sells, and the rush to get it ready for a quick launch means sometimes due diligence hasn't been done.
While AI gaffs are funny to post on X (formerly Twitter, etc), having an AI-powered chatbot designed for health purposes without proper boundaries creates all sorts of potential problems if the technology doesn't work as designed. I wouldn't trust a doctor, personal trainer, or physiotherapist without proper qualifications, and I certainly wouldn't put my health in the hands of an autonomous machine without proper assurance it's going to perform as described.
You might also like:
Get daily insight, inspiration and deals in your inbox
Get the hottest deals available in your inbox plus news, reviews, opinion, analysis and more from the TechRadar team.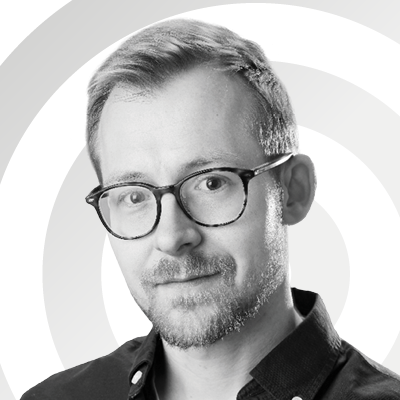 Fitness, Wellness, and Wearables Editor
Matt is TechRadar's expert on all things fitness, wellness and wearable tech. A former staffer at Men's Health, he holds a Master's Degree in journalism from Cardiff and has written for brands like Runner's World, Women's Health, Men's Fitness, LiveScience and Fit&Well on everything fitness tech, exercise, nutrition and mental wellbeing.
Matt's a keen runner, ex-kickboxer, not averse to the odd yoga flow, and insists everyone should stretch every morning. When he's not training or writing about health and fitness, he can be found reading doorstop-thick fantasy books with lots of fictional maps in them.