Why audio-only workouts can help you get fit (and reduce your screen time)
Stop staring at that screen and get audio-only active!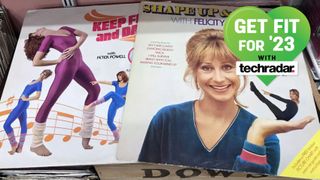 (Image credit: Becky Scarrott)
Get up (stand up), fire up the Sonos and bop! As part of our week-long Get Fit for '23 program, I want you to throw strong, silly, angular shapes to the beat – anything that gets the heart rate going. If you're lucky enough to have a Victrola turntable that works with Sonos, walk to your local thrift store and crate rummage. Not only is that a solid chunk of cardio in itself, but look (above) at the gems you'll unearth!
OK I jest – but only in part, mind. As TechRadar's senior audio staff writer (and still a professional dancer), I need you to know that dancing is one of the best workouts there is. Owing to its glorious mixture of strength, flexibility, and endurance, it requires a unique combination of aerobic and anaerobic activity that will leave you feeling both fantastic and exhausted, all while listening to some stone-cold bangers!
Then again, maybe you want a little more help than simply my permission to dance like no one's watching. Maybe you now own a set of workout headphones (and even received one of the best fitness trackers for Christmas) but a gym or ClassPass membership is a little beyond the budget right now. And don't worry about the kit, it's not essential, although a pair of good, cheap headphones is definitely something to consider.
So, you came here to learn about getting fit without having to buy any expensive equipment – or having to look at the irritatingly chiseled bodies of on-screen instructors. Correct? I'm here for it. The suggestions you'll find below are just that: audio-only bite-sized fitness aids to set you on the right track to sustainable wellness in 2023.
And the best bit? You likely have access to them already – so many of these options are completely free of additional charges to you.
Your music streaming platform has a plethora of prompted playlists to discover
Whichever of the best music streaming services you subscribe to, there's likely a stack of sound-only, fitness-promoting content ready for you to stream.
The first of these I'd like to draw to your attention is Tabata playlists. A quick explanation on why these are good: in Tabata, (named after Japanese sports scientist Izumi Tabata), you work hard, rest for a short time, then work hard again. The whole workout can be done in as little as four minutes – but don't be fooled, it's going to get your heart rate pumping in a very short amount of time, with maximum effort and minimal recovery time. (We've written a longer feature on Tabata too, if you need more information).
The Tabata Protocol operates in 30-second chunks. Basically, you pick an exercise, repeat it for 20 seconds, then rest for 10 seconds. Once those 10 seconds are up, you perform another move – or the same one again – for 20 seconds, and so on. When I do these, I like to write a little list of eight exercises I intend to cover (or sometimes just four, then repeat), something like: jogging on the spot, push-ups, crunchies, squat jumps, plank, bicep dips (on chair), mountain climbers, burpees.
Remember, in four minutes, you'll go through eight sets of 20 seconds, with 10-second breaks in between. It doesn't sound like much, but believe me, it works. And crucially, the Tabata Protocol can be used by anyone of any fitness level – from beginners (jog for 20 seconds, walk or rest for 10 seconds, repeat) right up to elite athletes, depending on the intensity of the exercises selected.
So how does your music platform help? Apple Music, Tidal and Spotify have playlists appropriately titled "Tabata" (just type it into the search bar) featuring remixes of music from all sorts of genres, with instructions inserted at appropriate times. Almost all of these tracks are exactly four minutes in duration.
Although many of them come off more than a little processed, my tip is Tidal's Tabata Songs Mixtape. It's essentially remixes of recognized hits (think The Weeknd, Alma, Luis Fonsi) and the voice prompt even tells you which round you're on.
To clarify, at the top of the track, you'll hear "Three, two, one go!" or something similar, to start your first activity. Then, "three, two, one, stop!" is called out 20 seconds later, which is your cue to briefly pause, before the cue to go again. These audio instructions are non-specific too, which means you can apply them to low-intensity cardio exercises (marching with high knees, say), static poses such as planks or wall-sits, or other exercises such as sit-ups and press-ups. And your vocal companion will even say "Your workout is now complete. Well done!" when the track ends.
There's an (audio-only) app for that…
A tried and tested pre-10k regime is probably second nature to the seasoned athlete. For those of us not heading to the 2024 Olympics in Paris though, a bit of guidance while getting fit is welcome.
And if you want to get outdoors, maybe for a light jog initially but building up to more, a running app is emphatically something to get friendly with.
Couch To 5K apps, such as Couch to 5K Runner (available on iOS and Android), have audio queues to tell you when to walk and when to run, when to try increasing the pace, and when to ease off. They'll work with whatever playlist you want to stream and the audio cues really help to keep you, ahem, on track.
Other options include Strava or (my favorite) ASICS Runkeeper – just grab your smartphone (and maybe your chosen true wireless earbuds), strap on your running shoes and get out there.
Want your running app served with a generous dollop of fun? As long as you're not of a particularly nervous disposition, you need Zombies, Run! in your life. Yes, it's now 10 years old, (if you were into running almost a decade ago, you might remember the hype around this interactive audio-only RPG, or role-playing game) but it's still a hoot! There's nothing quite like hearing a horde of zombies behind you to rouse you from a comfortable distance-pace reverie, although if you're anything like us, you might find yourself switching off the 'horde' option (where you periodically hear the zombies gaining) to avoid tiring out and bailing on longer runs and instead, just letting the narrative unfold.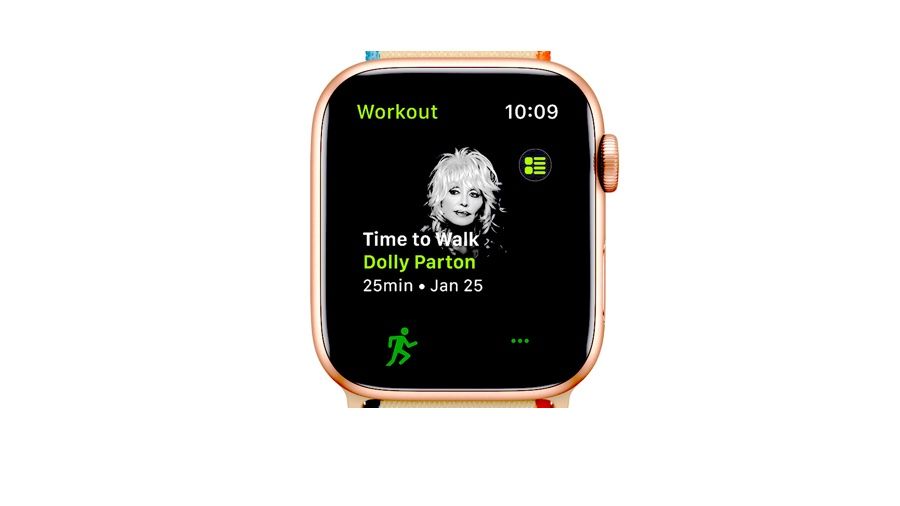 Apple owner? Check out Time to Run and Time to Walk
As an iPhone user, and I can't finish this feature without telling you about Apple's Time to Walk and Time to Run programs. These offer audio-only guidance at all fitness levels provided you subscribe to Apple's at-home workout subscription service, Fitness Plus – which recently turned two years old.
You can listen to inspirational stories from guests with Time to Walk, or start an audio running workout led by one of Apple's Fitness+ trainers using Time to Run.
To start a Time to Walk or Time to Run episode on your iPhone (it must be an iPhone 8 or later – or you can use an Apple Watch Series 3 or later, updated to the latest version of watchOS), tap the Fitness+ tab, then choose a Time to Walk or Time to Run episode. Then, next to Time to Walk or Time to Run, tap Show All. Finally, tap the episode you want to play and start your journey!
You can go your own way
Remember, the key to all of this is small, sustainable changes. These are the things that will stand the test of time – at least, the ideas listed above have certainly kept me going. "Get Fit For '23" means all of 2023, not just the first month (followed by a nasty calf injury from pushing too hard).
I am 43 and still working as a dancer. Investing in my carcass for the long haul, from heart health to digital well-being, including trying to get a good night's sleep (and yes, that means limiting screen time too, even as a journalist) means stacking up on small goals, over time.
Didn't manage a run yesterday? That's OK, burnout is no good either – don't you dare let any feelings of failure kick in. We'll be bringing you much more of this all week, but for now, you've got this. (…Just don't let the zombies get you!)

Sign up to receive daily breaking news, reviews, opinion, analysis, deals and more from the world of tech.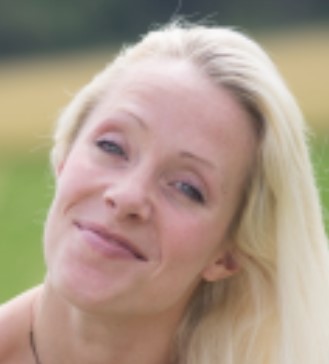 Senior Audio Staff Writer
Becky is a senior staff writer at TechRadar (which she has been assured refers to expertise rather than age) focusing on all things audio. Before joining the team, she spent three years at What Hi-Fi? testing and reviewing everything from wallet-friendly wireless earbuds to huge high-end sound systems. Prior to gaining her MA in Journalism in 2018, Becky freelanced as an arts critic alongside a 22-year career as a professional dancer and aerialist – any love of dance starts with a love of music. Becky has previously contributed to Stuff, FourFourTwo and The Stage. When not writing, she can still be found throwing shapes in a dance studio, these days with varying degrees of success.