We love getting our hands on exciting new tech. The buzz of anticipation as you unbox your freshly purchased gadget. The tactile pleasure as you run your fingers across that shiny exterior. The joy in those first 20 minutes as you realize that yes, this is what you needed in your life, and yes, it was worth the money you spent on it.
Of course the downside is that it doesn't come for free – but then again, everyone deserves a treat sometimes. And if you've just been paid today, then maybe now's the time to reward yourself for all that hard work.
We're always looking for the best new products, so we can help you choose how to spend your hard-earned cash. Below, you'll find a round up of the best things we've tested recently, and the most exciting new products we've learned about. Happy shopping!
I have $100 / £100 to spend – help me!
TP-Link Tapo P125M Mini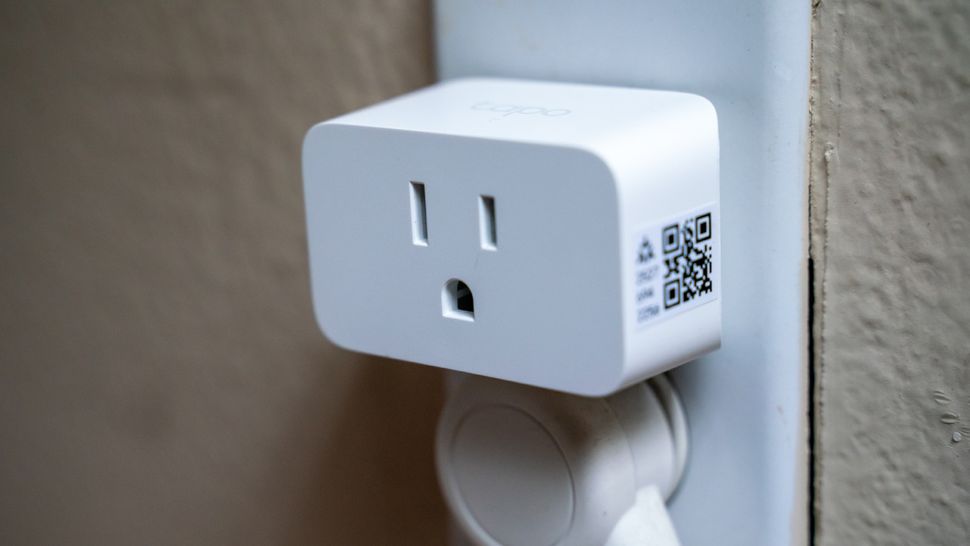 Okay, so a plug is not the most exciting thing in the world, but stick with us here - because this one is a lot better than most.
That's because the TP-Link Tapo P125M Mini (no, it doesn't have an exciting name), is Matter-compatible – Matter is the latest smart home connectivity standard, and enables devices from different manufacturers to communicate seamlessly with one another, so this plug will work with just about any smart home setup you have.
Essentially, you can use it turn any dumb device into a smart one. That lamp in the corner of your room? Plug it into the Tapo P125M and it's now a smart lamp, which you can control from your phone. The TV your kids always forget to turn off? You can now do so from the comfort of your bed when you realize they left it on again.
It's small, easy to set up, works with Alexa and HomeKit, and costs just $20 in the US, with a UK release coming soon.
Read our TP-Link Tapo P125M Mini review
I have $250 / £250 to spend – help me!
Sonos Era 100
The Sonos One has been a mainstay in our list of the best wireless speakers for years, but that might be about to change. Enter the Sonos Era 100 – a wireless speaker that does everything the One does, and much more.
You want detail? Okay then – how about a wider soundstage, more bass, and the addition of Bluetooth, so you can pair it with anything without needing Wi-Fi? Oh, and if you pay a little extra you can also add a 3.5mm line-in via an adapter, meaning you could connect it to any wired source.
The sound upgrade is the main thing, though, and we were generally impressed in this regard; it has a real thump to the bass, and can go surprisingly loud (and wide). On the flipside, it does cost more than the Sonos One – but at $250 / £250 it's still a lot cheaper than the also-new Sonos Era 300, and would make a fine first foray into serious wireless audio.
Read our Sonos Era 100 review
I have $500 / £500 or more to spend – help me!
LG C3 OLED
The LG C3 OLED won't be a spur-of-the-moment purchase for most people, because, well, it's an OLED TV – and you don't pick up one of the best OLED TVs on a whim. But if you haven't yet joined the OLED crowd and have been waiting for the right moment to do so, then that moment has arrived.
The C3 OLED is the follow-up to the brilliant C2, which was itself the follow-up to the excellent C1, so it has top-notch credentials. And while it's not a massive upgrade over its predecessors, it does improve the TV-watching experience in several notable ways. For instance, it has a new processor that further improves its HDR performance, goes slightly brighter than the 2022 set, and has a much better WebOS smart TV interface.
Trust us, this is a great OLED TV – and one that we described as "already a contender for top TV of 2023." It's not exactly cheap, at $1,399 / £1,499 for the 42-inch model, rising to $5,299 / £6,499 for the biggest 83-incher, but it is brilliant.
Read our LG C3 OLED review
---
Sony ZV-E1
If you really want to treat yourself today then how about putting in an order for the new Sony ZV-E1?
This is Sony's smallest ever full-frame mirrorless camera with in-body image stabilization, and it looks like the perfect match for budding content creators, and one of the best YouTube cameras. It can livestream in 4K/30p resolution, has pro-friendly features such as external monitor support, and includes a Cinematic Vlog Setting so you can get that movie look.
Given that we're in 2023, AKA the year in which artificial intelligence takes over the world, it's also packed with AI features. Among them are a smart 'Auto framing' mode which essentially makes the role of camera-person obsolete and makes this one of the best cameras for vloggging.
The price for all this loveliness? A sizable $2,199 / £2,350 in body-only form. Ouch! But also yes please!
Read more about the Sony ZV-E1