One-minute review
The TP-Link Tapo P125M is tiny, cheap and not especially eye-catching. However, those features pale into insignificance when you consider that it will help turn that dumb device of yours into a smart one.

Whether it's a light that you want to turn on using Alexa or Siri, or an electric kettle you want to set to come on at the point your eyes open of a morning, it can add a level of functionality to those devices, and more, so you don't have to discard them for a smart version. Instead, you can spend from $19.99 / £16.77 / AU$30.40 on the TP-Link Tapo P125M from Amazon. Considering that the Philips Hue Smart Plug doesn't seem to be Matter-certified and sells for $34.99 / £29.99 / AU$69.95, the Tapo P125M offers a pretty good deal, whether you're comparing it to other smart plugs or against the possibility of buying a whole new smart device.

Investing in this smart plug is also more environmentally friendly than tossing out a perfectly good, if somewhat obsolete, device. Although, if you really do want to upgrade (and likely benefit from more nuanced smart functionality), then consider investing in one of the best smart gadgets or best smart lights.

Of course, as Matter-certified devices are just starting to appear in the wild, this smart plug is currently only available in the US. However, in time it will be available worldwide.

The TP-Link Tapo P125M sports an interesting shape. While its depth of 1.5 inches (3.8cm) is expected – after all, there's plenty happening behind the scenes – it's fairly wide at 2.4 inches (6cm). Its width makes its use on surge protectors and power strips a bit unwieldy, since it will cover outlets on either side. Therefore, it's far better to use the Tapo P125M plugged directly in the wall.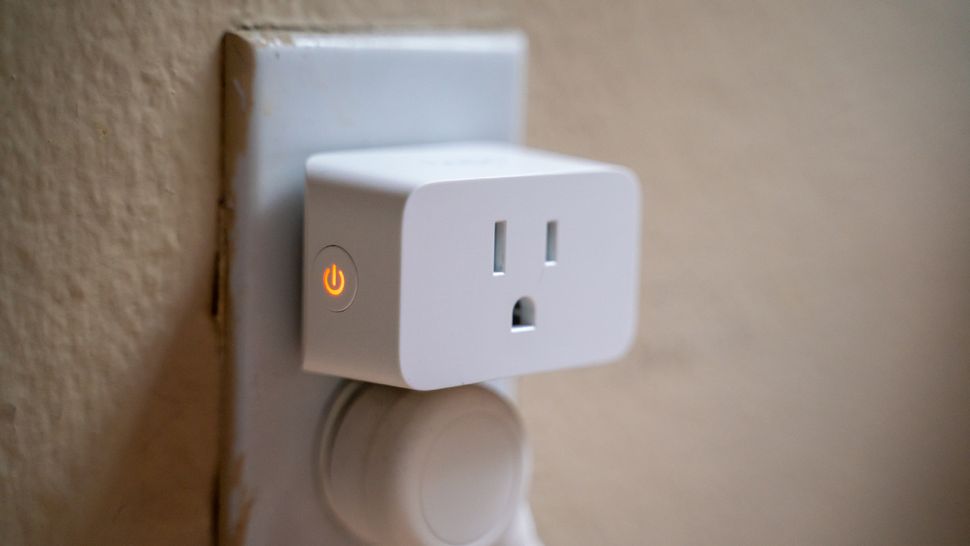 Beyond its shape, the Tapo P125M's only real distinguishing physical characteristics are an LED button on the left side that lights up when on, and a QR code on the right that you can use for easy setup. This is standard on all Matter-certified devices.
Tapo P125M smart plug: specs
Price: $19.99 / about £16.77 / about AU$30.40
Wattage: N/A
Color: White
Color temperature: N/A
Lumen output: N/A
Lifetime: N/A
Matter compatible? Y
Works with: HomeKit, Alexa, Google Home, SmartThings
Tapo P125M smart plug review: performance
Incredibly simple setup and pairing
Very responsive, no matter how you interact with it
Using the app delivers flexibility beyond on/off functionality
Getting the TP-Link Tapo P125M set up is incredibly easy. Part of that is due to the standards set out by Matter. All Matter devices come with a QR code that you can scan to get that device working with your smart ecosystem. And, TP-Link not only includes a QR code on the side of the smart plug, but it's also in the box.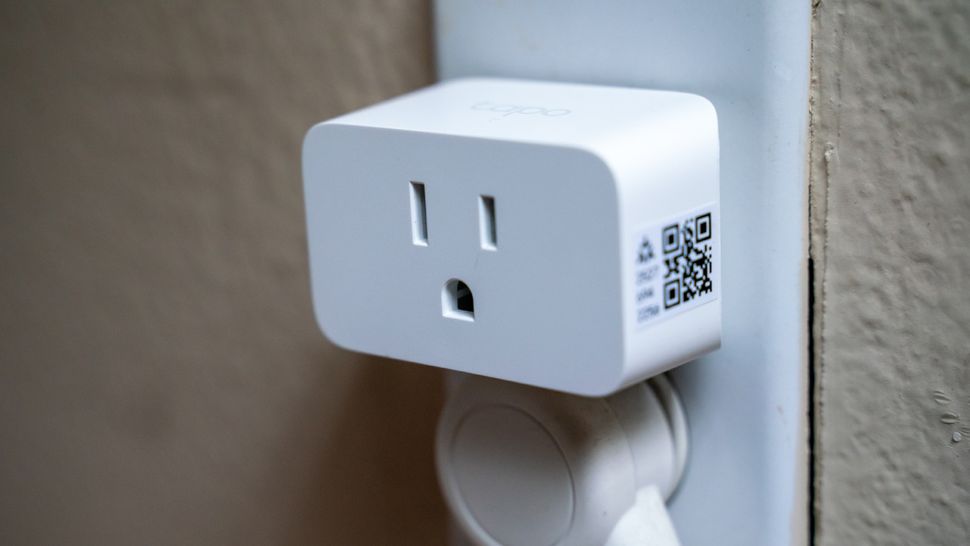 The Tapo P125M was easily recognized by both HomeKit and Alexa, with minimal steps to set up. Tapo also has its own app where I was able to quickly get the plug paired in a matter of minutes.

Since the Tapo P125M is a smart plug, it seemingly offers limited functionality, with
much of this revolving around turning it on and off. However, it responded immediately whether I was controlling it in the Alexa app, Tapo app, or via voice command through my Echo Dot, which serves as my Alexa hub.

A quick side note here... although Matter-certified devices are made to be used universally, aka with any ecosystem, you will still need a hub to control it. Since I don't have a device to use as my HomeKit hub (iPhones can no longer function as one), I was limited to seeing if the HomeKit app would recognize the plug.

While this universality is a great development for all smart devices, and I appreciate the ability to control the Tapo P125M through whichever ecosystem I want to use, the real magic happens in the Tapo app.

From here, not only can I control whether a device is on or off, but I can create a schedule for when it's on (you can create a routine in the Alexa app as well), put it on a timer, and set it to "Away" mode. The latter is great for use with a light source, allowing you to turn the item on and off randomly to give the impression that someone is home.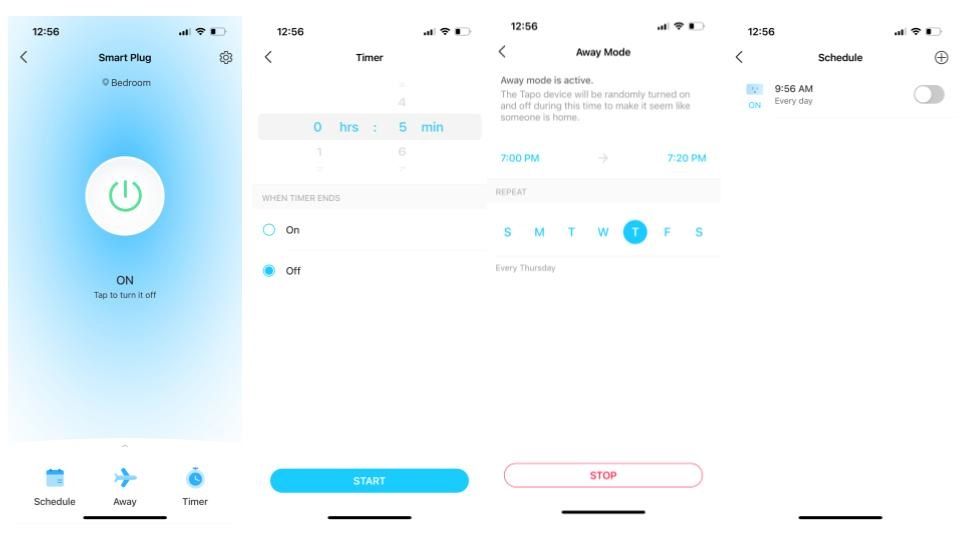 Tapo P125M smart plug review: Should I buy?
Swipe to scroll horizontally
Tapo P125M smart plug

| Attributes | Notes | Rating |
| --- | --- | --- |
| Price | The Tapo P125M is very affordable. Not only is cheaper than other smart plugs, but it will save money if you want to make a dumb device a little smarter. | 5/5 |
| Design | Its size will keep you from using it in every situation, namely on a power strip where it will cover other outlets. Otherwise, there's little to fault. | 4.5/5 |
| Performance | It does what it's supposed to and is very easy to set up. Not only that, but there's some extra functionality you wouldn't expect in the app. | 5/5 |
Buy it if...
You want to add some smart functionality to a dumb device
Instead of replacing a dumb lamp, for example, with a smart model, you can just plug your lamp into the Tapo P125M and control it using your favorite smart home ecosystem.
You're on a budget
If you're hoping to bring some smart home functionality to your home, The Tapo P125M offers an affordable way in.
You want to use it with more than one ecosystem
Whether you have more than one ecosystem at home, or want assurances that you can still use the plug if you switch ecosystems, the Tapo P125M's Matter compatibility means you can use it however you like.
Don't buy it if...
You need more than one plug
While it's cheap, this is only one plug. If you need more than one smart outlet, you'll be better served with a smart surge protector or power strip, even if it's not Matter-certified.
You want control that goes beyond simply on and off functionality
Although the Tapo P125M can add some smart functionality to a device that doesn't have it, it's limited to only regulating power to it. So, if you want a more nuanced experience with a smart light (changing colors, for instance), you'll have to get a smart light.
Tapo P125M smart plug review: also consider
Swipe to scroll horizontally
| | Philips Hue Smart Plug | Amazon smart plug | Eve Energy smart plug |
| --- | --- | --- | --- |
| Price: | $34.99 / £29.99 / AU$69.95 | $24.99 / £24.99 | $39.95 / £39.95 / AU$85 |
| Wattage: | N/A | N/A | N/A |
| Color: | white | white | white |
| Color temperature: | N/A | N/A | N/A |
| Lumen output: | N/A | N/A | N/A |
| Lifetime: | 2 years guaranteed | N/A | /A |
| Works with: | Amazon Alexa Google Assistant Apple HomeKit (Via Hue Bridge) Microsoft Cortana (Via Hue Bridge) | Amazon Alexa | HomeKit |
| Matter compatible? (Y/N) | N | N | N |
| Row 8 - Cell 0 | Row 8 - Cell 1 | Row 8 - Cell 2 | Row 8 - Cell 3 |
| Row 9 - Cell 0 | Row 9 - Cell 1 | Row 9 - Cell 2 | Row 9 - Cell 3 |
| Row 10 - Cell 0 | Row 10 - Cell 1 | Row 10 - Cell 2 | Row 10 - Cell 3 |
If you want to make your home more connected, here are a couple of options to consider...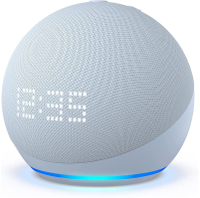 Amazon Echo Dot with Clock (5th gen)
The Amazon Echo Dot isn't only an exceptional little smart speaker, but it can act as a hub for an Alexa smart home ecosystem. Not bad for $59.99 / £64.99 / $AU99.
Read our full Amazon Echo Dot with Clock (5th gen) review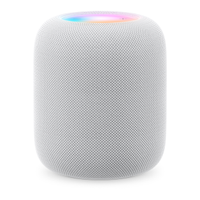 Apple HomePod 2
For fans of Apple that prefer to stick with their HomeKit ecosystem, the Apple HomePod 2 makes for a great hub, not to mention that it's a stellar-sounding smart speaker.
Read our full Apple HomePod 2 review
Tapo P125M smart plug review: How I tested
I used the Tapo P125M for about a week
I tested its usefulness on a few different devices
Not only did I test every feature in the app but also tried it with a voice assistant
I lived with the Tapo P125M for about a week, setting it up with the various apps I had on hand, using it with my Amazon Echo Dot, and testing it with a voice assistant. I used it to power a light and a USB hub. And, while testing it, I went through every function of the Tapo app to see what it does and how well it does it.

The Tapo P125M isn't the first smart device I've used. I've owned and used quite a few different smart speakers, have installed a handful of smart lights, and have dealt with stand-alone smart hubs. Having tested numerous products over the past few years, I have an understanding of what to look for, even when it's a new type of device that I haven't reviewed before.
Read more about how we test