Free TVs, cheap Galaxy S9 deals, bargain SIMO: it's THE weekend to sort your mobile
Forget the sun – use the bank holiday to get your new mobile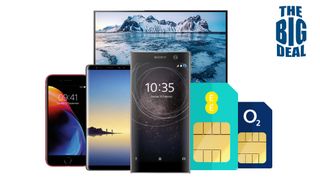 This week, The Big Deal has five dazzling reasons why you should stay out of the sun during the May Day bank holiday.
Fear not, we're not going to get preachy about UV rays and the danger of under-barbecued sausages – we'll leave that to your mums (they really do know best). We're more interested in the mobile phone deals you can lay your hands on.
These include an offer from Virgin Mobile which gets you a free 32-inch TV, the best Samsung Galaxy S9 deal we've ever seen (which has just been extended... again), and some big cashback to claim with your new SIM plan.
And because we've handpicked these deals and packaged them up conveniently for you on this very page, you'll have more time to... well, to go and enjoy the sun, thus undermining the point of our entire intro. But we can live with that – we're too busy getting excited about the three-day weekend!

1. Best EVER Galaxy S9 deal
It usually takes a few months before prices begin to tumble on flagship phones from the likes of Samsung, and Apple iPhones. But we've been delighted to see Carphone Warehouse-owned Mobiles.co.uk offering such a drastic saving on the Galaxy S9 so soon after release.
You'd better be quick though, as the retailer says this deal will expire once the bank holiday is over.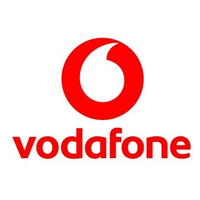 Samsung Galaxy S9 on Vodafone | £165 upfront (with 10OFF code) | 4GB data | Unlimited minutes and texts | £23pm
You can check out our dedicated Galaxy S9 deals page if you don't believe us, but nothing comes even close to matching this extraordinary contract price from Mobiles.co.uk. It's that damn good. £23-per-month bills normally carry an eye-watering upfront cost, but it's perfectly reasonable here. And you can save an extra tenner when you enter our exclusive 10OFF voucher code at the checkout.

2. FREE Sony TV with the Xperia XA2
What could be better on a bright and beautiful bank holiday than to be at home, in the dark, watching hours of films, box sets and sports on a brand-new Sony TV? Nothing, we'd venture, especially if that brand-new Sony TV hasn't even cost you a penny.
Well Virgin Mobile is making your dreams come true by offering a 32-inch TV worth £269 for free when you grab a Sony Xperia XA2. If you're not bothered about having the very best smartphone available in your pocket, then the Xperia XA2 makes for a cheap and cheerful alternative.
The cheapest way to take advantage of this offer is to jump on to a 36-month plan. You'll pay nothing upfront, and you can choose from the following tariffs:

3. Bargain SIM only deals
It looks like phone retailers are smelling blood, although it could just be the steaks ready for the BBQ. Almost all of them have dropped fresh SIMO deals in time for the bank holiday, and that means you could really be quids-in if you pick your deal wisely.
For sensational value and tiny monthly bills, Carphone Warehouse's network, iD, has just revealed a new tariff that we love. You get 4GB of data each month, which is a lovely amount for normal users who need their phones for Google Maps, Spotify streaming and web surfing away from the Wi-Fi. And it only costs £8 per month. Plus, it's a one-month rolling contract, so you're not tied in to a massive commitment.
iD stablemate Mobiles.co.uk has also come up trumps at just the right moment, offering some big cashback incentives with its latest SIM plans across the biggest networks. £84 cashback makes the effective price of its 1GB O2 SIM £8 per month, and we love the £96 cashback offer on a massive 20GB SIMO on Vodafone, which brings the effective monthly price down to a bargain £12 per month.
And if you want the benefit of the UK's fastest 4G speeds, you should check out its best-value EE SIM only deal. It's £20 per month for 10GB of data, but you can claim £30 cashback.

4. Voucher codes from Mobiles.co.uk
We don't want to turn this week's The Big Deal into a Mobiles.co.uk cheer-leading jamboree, but the retailer really is pulling out all the stops for the bank holiday weekend. That's bad news for other online stores but great news for you, and that's where our priorities lie.
To get you shopping with them instead of one of its rivals, Mobiles.co.uk has today put live some discount voucher codes that give it some of the most competitive prices on some of 2018's very best smartphones. Choose your phone from the below list, pop in the code at the checkout and lap up the savings:
Huawei P20 - Code SPRING35 £135 £100 upfront, £23 per month for 4GB of data and unlimited calls and texts on Vodafone
iPhone 8 - Code SPRING25 £175 £150 upfront, £32 per month for 10GB of data and unlimited calls and texts on O2
iPhone 7 - Code SPRING10 £135 £125 upfront, £23 per month for 4GB of data and unlimited calls and texts on Vodafone

5. The Galaxy Note 8 deal that's out of this world
Okay, we admit it. This isn't strictly speaking a May Day bank holiday deal. Hands up. It's a fair cop, guv.
And yet we make no apologies for telling you about it, because it's so ruddy good. Deals on the colossal Galaxy Note 8 from Samsung hardly ever come down under the £1,000-mark over the two-year term. But Fonehouse has managed it – this contract will cost you £972 in total.
But it's what you get for that money that really impresses. The handset, of course. Unlimited calls and texts, naturally. EE, the fastest 4G network in the UK… looking good. And a MASSIVE 20GB of data every month – incredible. That's a really astonishing package for this price. Happy bank holiday!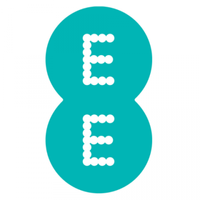 Samsung Galaxy Note 8 on EE | £60 upfront | 20GB data | Unlimited minutes and texts | £38pm
For once we're not going to even bother directing you to our best Samsung Galaxy Note 8 deals page. There's just no point, because nobody even comes close to what Fonehouse is offering at the moment. The monthly bills, upfront price and sub-£1k total cost are extraordinary enough for this gigantic phone anyway, but when you consider that you get a huge 20GB of data every month it becomes stratospheric. This is THE Note 8 deal to go for.

If you want to discuss, debate or deliberate any phone deals news and views with The Big Deal, then head over to our @TRDeals twitter feed – you'll also find the latest offers on phones, TVs, consoles, broadband and more tech.
Get daily insight, inspiration and deals in your inbox
Get the hottest deals available in your inbox plus news, reviews, opinion, analysis and more from the TechRadar team.
Adam was formerly the Content Director of Subscriptions and Services at Future, meaning that he oversaw many of the articles TechRadar produces about antivirus software, VPN, TV streaming, broadband and mobile phone contracts - from buying guides and deals news, to industry interest pieces and reviews. Adam has now dusted off his keyboard to write articles for the likes of TechRadar, T3 and Tom's Guide.