Tired of reading the same old novels? Here's an idea – sign up for Amazon's latest Kindle Unlimited promotion and get over a million books at your fingertips for two months free of charge.
With this particular deal, you'll get unlimited access to the massive Kindle Unlimited e-book service from Amazon - a total saving of £19 versus the usual cost of £9.49 per month. Overall, it's a fantastic promotion for avid readers - although note, only new customers can take advantage of it and it's likely to be available for a limited time only, so don't hang around if you're interested.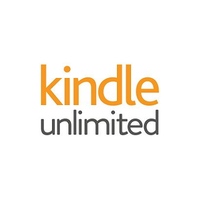 Kindle Unlimited: get 2 months for £18.98 free
Save almost £20 on your first two months of Kindle Unlimited with this limited-time-only promotion over at Amazon. With over a million e-books, audiobooks, and magazine subscriptions, Kindle Unlimited is a go-to resource for avid readers on the go. Available via the Kindle Unlimited app, you can download books onto any Kindle, iOS, Android, PC or Mac and enjoy offline reading anywhere.
What is Kindle Unlimited?
Kindle Unlimited is Amazon's main e-book service that usually costs £9.49 per month. It's similar in a way to the well-known audiobook service Audible, but instead focuses on e-books and magazines, alongside a limited selection of audiobooks.
Kindle Unlimited essentially works like an online library, with users borrowing up to 10 books at a time. Unlike with Audible, you don't have free tokens to actually add a title to your library permanently, so you'll have to return a book if you want to make space on your shelf of 10 active books. You can, however, fully download these books to read offline at any time and save up to 20 titles at a time as an expanded reading list of sorts. Since you've got unlimited access with this deal, it's pretty easy to swap out books on your shelf, even though you've only got 10 active titles at a time.
This isn't the first time we've seen this particular Kindle Unlimited deal as it tends to crop up once or twice a year (especially around Amazon Prime Day), but it's a great option nonetheless. If you're on the fence, it's also worth considering the Kindle Unlimited free trial – just know that it doesn't stack with this featured two-month free promotion. If you want more details on this service, head on over to our main Kindle Unlimited review.