Can't afford a Peloton Tread? This cheaper treadmill will work with the Peloton app
Save a Pelo-ton of cash with this Horizon Fitness Memorial Day deal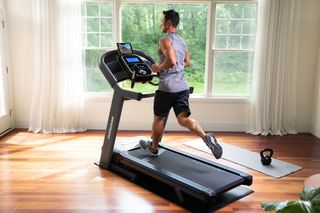 (Image credit: Horizon, PRNewswire)
Memorial Day is coming up, and it's a great time to go shopping for the big stuff you wouldn't normally buy for yourself. With big sales on at the likes of Amazon, Best Buy, Target, and more, it's the perfect time to splash out on a big piece of tech, like a treadmill.
Whether you're looking for the best treadmill to kick-start your fitness regime or the best under-desk treadmill to get your steps in while you work, a stationary cardio solution is a good way to improve your heart health and get fitter, whether in front of Netflix or during a meeting on walking speed, or doing a fitness class from the likes of Peloton or Zwift.
Although Peloton rocketed to success on the back of its stationary bike, its treadmill workouts are no less popular. Having used it myself, I found the Peloton Tread classes were great Barry's Bootcamp-style HIIT workout for those who love to run instead of ride, while the Tread itself is a real piece of elegant design work. The format is well-suited for beginners who want to get fit, HIIT class addicts who love to see themselves on leaderboards, and serious runners who like speedwork.
The problem is that the Tread is expensive – a hefty $3,495, at the time of writing – with no handy Memorial Day sales in sight, and that's not including the price of a monthly Peloton subscription. While investing in Peloton can still hold value for its users, providing they're superfans, there is a way to get all the content and a (mostly) compatible treadmill for decidedly less.
The Horizon 7.0 AT treadmill is an excellent premium treadmill that offers several advantages over the Peloton Tread. It doesn't rely on constant connection, for one, so you can boot it up and hop on without worrying Peloton is going to disable its Just Run feature like it did temporarily in 2021.
It can fold up, meaning you can have a treadmill with a bigger belt and, simultaneously, a smaller footprint in your home when not in use. And, crucially, right now it's less than one-third of the price, while still being able to stream your library of Peloton classes directly to its Bluetooth-enabled media center.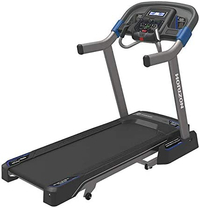 Horizon Fitness 7.0 AT treadmill: was $2,100, now $999.99 at Horizon Fitness
Including a Peloton-compatible heart rate monitor and media center, the Horizon Fitness 7.0 is a folding treadmill with a massive 60-inch cushioned deck, QuickDial controls and a lifetime warranty.
The drawback is that although you can stream Peloton classes and hook up your heart rate, one thing the treadmill won't do is broadcast your speed and incline to the Peloton community. Although you can stream the content and broadcast your heart rate, you won't be appearing on the leaderboards or get shoutouts during classes in the same way.
However, if that doesn't matter to you, then you just found an award-winning, Peloton-accessible treadmill for under $1,000, complete with a lifetime warranty in case of damage or mechanical failure. If you get sick of being led through classes by cheerful headset-wearing models and want to switch to a competitor service, such as Zwift, great news: the treadmill can interface with Zwift too, so you're not locked into a single ecosystem.
Combined with the folding mechanic for easy storage, you have a more flexible treadmill in more ways than one. A great Memorial Day buy.
Sign up to receive daily breaking news, reviews, opinion, analysis, deals and more from the world of tech.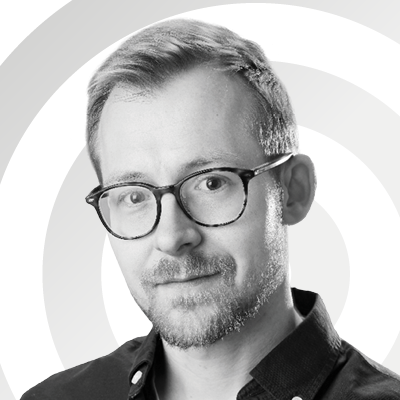 Fitness, Wellness, and Wearables Editor
Matt is TechRadar's expert on all things fitness, wellness and wearable tech. A former staffer at Men's Health, he holds a Master's Degree in journalism from Cardiff and has written for brands like Runner's World, Women's Health, Men's Fitness, LiveScience and Fit&Well on everything fitness tech, exercise, nutrition and mental wellbeing.
Matt's a keen runner, ex-kickboxer, not averse to the odd yoga flow, and insists everyone should stretch every morning. When he's not training or writing about health and fitness, he can be found reading doorstop-thick fantasy books with lots of fictional maps in them.