The best cheap Bose speaker deals for September 2023
Deals
Contributions from
last updated
Hanging on for Bose speaker sales? There are some great deals around right now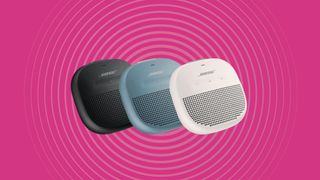 (Image credit: Future)
Looking for some cheap Bose speaker deals? Whether you're firmly in the audiophile camp or just a casual listen, we're here to help you save some cash on the latest products from the legendary audio brand. In this article, you'll find a range of price comparisons aiming to surface the very best Bose speaker deals from our favorite retailers. We've separated everything out into models just down below, so if you've got a particular Bose speaker price in mind, you'll be able to find it there.
Bose speaker sales have gone through the roof thanks to its ever-growing selection of portable speakers, wireless speakers, and smart speakers: what was once an audio brand mainly for people with serious bucks has now broadened its appeal with Bose speaker prices that can suit every budget. With the latest Bose Home speaker selection introducing native smart assistant support, Bose Speakers offer plenty of extra value alongside great sound quality.
Bose speaker sales and deals can be few and far between: this is a brand with products that tend to retain their value, with some speakers actually costing more on the second-hand market than they did new. That said, price cuts can crop up all year round and especially around big retail events like Black Friday and Amazon Prime Day. It's also worth keeping an eye on any Bose promo codes that pop up too.
Just below, our handy price comparison charts will find the best Bose speaker deals in your region today.
Today's cheapest Bose speaker sale prices and deals
Bose Portable Home Speaker
Smart speakers on the move
Weight: 2.3 pounds | Battery life: Up to 12 hours | Wireless range: 30 feet | NFC: No | Aux-in: No | USB charging: Yes
Excellent 360° sound
Lightweight, minimalist design
Cheaper than Sonos Move
No AUX connectivity
The Bose Portable Home Speaker offers big audio on the go, with the latest Bose technology packed into a lightweight, easily portable shell without compromising on sound quality. The 2019 release is, essentially, a boosted refresh of the Revolve Plus, with the smart assistant and 360° audio we've come to expect from 2020 listening.
Of course, this latest model does come with a price tag to match its recency, though you'll still find it available for less than its direct competitor, the Sonos Move. You're getting bigger, better audio quality than the Revolve Plus, with remarkably easy smart assistant integration to boot. Portable speakers no longer have to settle for inferior audio quality, and the Bose Portable Home Speaker proves you can have it all - for a price.
Bose Home Speaker 300
Cheap Bose speaker with excellent smart assistant features
Weight: 2.09 pounds | Battery life: NA | Wireless range: 30 feet | NFC: No | Aux-in: Yes | USB charging: NA
Compact design
Excellent voice pickup for smart assistants
Impressive at high volumes
Smart assistants built-in
Competitors can offer better audio quality
The Bose Home Speaker 300 introduces the smart assistant to the world of Bose speakers, and it does so with sophistication. The compact smart speaker offers a minimalist design that won't take up the space of the previous 500 model, but loses some of the audio quality to make up for a cheaper price point. That said, if you're after a smart speaker with higher than average audio quality and an excellent microphone pickup system, you won't be disappointed with the Home Speaker 300.
It's a cheap Bose speaker at its core, designed for a non-audiophile audience who weren't too thrilled about paying $350 / £350 for Bose quality speakers with their Alexa or Google Assistant experience. These speakers fetch around $200 / £200 - $250 / £250 today. That's still a considerable amount, and one that perhaps warrants another look at the slightly older, more sophisticated model, or the newer portable version.
Grab the Bose Home Speaker 300 if you're looking for a cheap Bose speaker to sit at home with a smart assistant built in, but if you're after high quality audio you might want to check some other models.
Bose Home Speaker 500
Weight: 4.65 pounds | Battery life: NA | Wireless range: 30 feet | NFC: No | Aux-in: Yes | USB charging: NA
The best audio quality of the Home series
Built-in smart assistants
Powerful sound
The most expensive of the Home series
The Bose Home Speaker 500 is the flagship smart speaker from Bose, offering everything you'd want from a high-quality speaker and more. There are two custom drivers hidden away in this sleek Bose speaker, each pointing in different directions to create incredibly room-filling sound. There's incredible sound packed away in this speaker, making it the perfect choice for the audio obsessed.
You're paying considerably more than other Bose speakers in this range, but this is the flagship model utilizing all of Bose's audio expertise to create an amazing experience.
Bose SoundLink Revolve speaker
The best for 360 degree sound
Weight: 1.5 pounds | Battery life: Up to 12 hours | Wireless range: 30 feet | NFC: No | Aux-in: Yes | USB charging: Yes
Great sound
12-hour battery
Water resistant
The Revolve is the latest entry to the widely imitated and widely loved SoundLink series. The new pillar shape means 360-degree sound, and with 12 hours from its rechargeable battery and IPX4 water resistance it's a really good outdoor speaker - although it's really nice to have at home too, thanks to Siri and Google Now integration. And if the black version isn't doing it for you, it's available in a stylish Lux Gray, or silver with white top and bottom in English. You could even get two and pair them up for stereo playback or getting more music spread around your home for a party.
Bose SoundLink Revolve Plus speaker
Weight: 2 pounds | Battery life: Up to 16 hours | Wireless range: 30 feet | NFC: No | Aux-in: Yes | USB charging: Yes
More powerful sound
Bigger battery
Water resistant
Useful handle
More expensive
Released at the same time as the cheaper SoundLink Revolve, the Revolve Plus offers bigger power in a slightly elongated shell. The main difference between the two lies in this raw strength - the Plus model benefits from a longer 16-hour battery life, more substantial bass as well as a unique handle for ferrying the larger Bluetooth speaker around.
Overall, you're essentially paying a little more for a boost in audio quality. There aren't any extra features you'll be missing out on by picking up the cheaper model, but there's plenty of excellent listening to be had with the Plus. There's a whole load of tech stuffed inside both of these Bose speakers, so you're guaranteed a fantastic listening experience either way. If there's a particularly good SoundLink Revolve Plus deal, though, we'd recommend springing a little more.
Bose SoundLink Mini 2 speaker
Weight: 1.5 pounds | Dimensions: 2 x 7.1 x 2.3 inches (H x W x D) | Battery life: Up to 10 hours | Wireless range: 30 ft (10 m) | NFC: Yes | Bluetooth version: N/A | Aux-in: Yes | USB charging: Yes
Brilliant sound
Built like a tank
10-hour battery
It may have been superseded by the Revolve nowadays, and stock is sometimes difficult to find, but either generation of the SoundLink Mini is a pocket rocket that delivers surprisingly big sound from such a small package. It's built like a tank, which means it's ideal for taking with you to outdoor events: our one has suffered all kinds of lumps and bumps and it just keeps on keeping on. Don't fall for cheap lookalikes: while they may look almost identical to Bose's design, they don't sound remotely like the SoundLink does.
Bose SoundLink Color 2 speaker
A summer smash that you'll love all year round
Weight: 1.19 pounds | Dimensions: 5.2 x 5 x 2.2 inches (H x W x D) | Battery life: Up to 8 hours | Wireless range: 30 ft (9 m) | NFC: Yes | Bluetooth version: 4.2 | Aux-in: Yes | USB charging: Yes
Very portable
Water resistant
8-hour battery
The Bose SoundLink Color 2 is a fun and funky portable speaker that's small enough to chuck in a bag when you head for the beach, park, garden, or even just use around the house. It's tall and thin but clever design means the vibration of the speakers doesn't make it jump around like a House of Pain video.
Nine metre wireless range means you don't have to hover too close with your phone. It's water resistant rather than waterproof so you might not want to go right up to the pool's edge with it, but it's more than capable of playing through the odd shower: Bose says it'll sail through even a heavy rain storm.
Bose SoundLink Micro speaker
The smallest Bose speaker
Weight: 0.63 pounds | Dimensions: 3.9 x 3.9 x 1.4 inches (H x W x D) | Battery life: Up to 6 hours | Wireless range: 30 ft (9 m) | NFC: No | Aux-in: No | USB charging: Yes
Compact, design
It's waterproof
Not a loud Bose speaker
The Bose SoundLink Micro is a travel speaker with IPX7 waterproofing, a tiny footprint and an impressive six hours of play time from its rechargeable battery. It doubles as speakerphone and connects to your phone's Siri or Google Assistant, and while it can't sound as good as its bigger stablemates – it's good, but its size limits what it can do – it's loud enough to work on a bike's handlebars or in a reasonably sized room. Like other recent Bose speakers you can use it as half of a stereo pair or in Party Mode to play the same music on multiple speakers. We'd opt for something a bit bigger to be honest.
Bose SoundTouch 10 speaker
Weight: 2.89 pounds | Dimensions: 8.3 x 5.6 x 3.4 inches (H x W x D) | Battery life: N/A | Wireless range: N/A | NFC: No | Aux-in: Yes | USB charging: No
Big sound
Multi-room ready
Alexa requires separate hardware
The marketing is a little misleading for this one: while the SoundTouch 10 does indeed work with Alexa, it doesn't do so independently. You need something like an Echo Dot to listen to your commands and pass them on. This model is designed for smaller spaces such as bedrooms and dorm rooms; if you need more volume you can pair two Bose speakers in stereo mode. It's also multi-room capable.
Is it worth the money? According to What Hi-Fi, "the smallest, most affordable speaker in the SoundTouch range is also one of the best." It does that Bose thing of chucking out a big sound from a deceptively small device, and while it's not frighteningly loud it's still got quite a kick.
Looking for some more options. How about checking out the latest cheap Amazon Echo prices, sales and deals?
Check out our page on the upcoming Labor Day sales.
Sign up to receive daily breaking news, reviews, opinion, analysis, deals and more from the world of tech.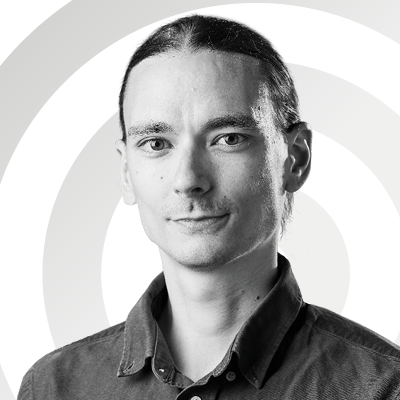 Alex is deals editor at TechRadar. With over three years of experience on-site and eight years working in e-commerce, Alex has made it his personal mission to share all his favorite tips, bargains, and deals with our readers here at TechRadar. At work, he specializes in computing, phones, and covering huge sales events like Black Friday and Amazon Prime Day. Outside of work, you'll find him indulging his keen love of photography and PC gaming, or down at the local climbing gym hanging off boulders far too difficult for his abilities. His editorial bylines also include contributions to T3 and GamesRadar.