Get TalkTalk's 'Full Fibre 150' broadband for just £29.95 per month + a £50 gift card
This limited-time offer comes if you sign up for this particular package, which gives av. download speeds of 153Mbps
(Image credit: Future)
If you're in the market for the best broadband deals available and have an eye on a full fibre package, then we have found something that might fit the bill.
If you act now you can make the most of this top deal from TalkTalk, which includes its popular 'Full Fibre 150' tariff, for just £29.95 a month. This is on an 18-month contract, there are no upfront fees and you get impressive average download speeds of up to 153Mbps - although you do also get a handy 'minimum download speed guarantee' of 120Mbps.
The package has unlimited data and TalkTalk claims it can offer 'ultrafast streaming' on your devices. In addition, the provider says that as many as 75 devices can simultaneously use this particular tariff without any issues. This may also be down to the excellent - and award-winning - router you get with it, namely the 'Amazon Eero 6'. As such, it's a great choice for small to medium-sized households with high internet usage.
The cherry on top of this deal is that you can also get a £50 gift card to go with it, so long as you sign up via the link above. This reward is for new TalkTalk customers only and you must sign up before 7:59am on November 2. The voucher will be sent as an email voucher once your broadband is successfully up and running and you can choose to get the voucher for one of six retail outlets.
When you're signing up, you also get the option to include a TalkTalk TV Hub for an extra £5 a month, or you may wish to add on a NOW TV Membership, which it currently has at an extra £4.99 a month. Whatever you prefer, be sure to act now as you don't have long to make the most of this broadband deal.
OUR TALKTALK BROADBAND DEAL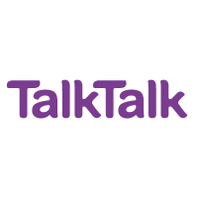 TalkTalk | Full Fibre 150 | £29.95 a month | 18-month contract | No upfront fees | 153Mbps download speeds | +£50 reward card
This broadband deal from TalkTalk gives you its popular 'Full Fibre 150' package for £29.95 with no upfront fees to pay. It's a top option for any small to medium-sized households with high internet usage, thanks to its reliable performance and average download speeds of 153Mbps. If you sign up for this 18-month contract you also get a £50 reward card. However, it is only open to new TalkTalk customers, you need to have 'Full Fibre' access and the offer finishes at 7:59am on November 2. So sign up now to make the most of it.
More great reasons to choose TalkTalk's broadband
It's not just the top deals - like the one we've featured above - that make TalkTalk such a great choice for your broadband, there's plenty more on offer from this provider.
Affordability is a big draw, and TalkTalk's packages on its fibre broadband and its Full Fibre broadband, typically sit on the cheaper side of the market. This is particularly noticeable when you compare similar deals to larger providers like BT and Virgin Media.
That said, it doesn't have as much choice with its broadband speeds when compared to the bigger providers, although what it does have can suit a range of needs. Right now (October 2023), it has four 'Full Fibre' options and two 'Fibre' tariffs, these range from its entry-level 'Fibre 35' - that gives 38Mbps - through to its ultrafast 'Full Fibre 900' that tops out at 944Mbps.
Unlike other budget broadband companies, TalkTalk does have some TV bundles to consider, specifically via its TV Hub which costs an extra £5 a month. This gives you access to 70+ channels and all your favourite streaming apps. As we mentioned in our featured deal, you can also bolt on a £4.99 NOW TV Membership as well. Again, the choice of broadband and TV bundle deals isn't as wide as say Sky or Virgin Media, but the cost isn't to be sniffed at.
On the whole TalkTalk's customer services are quite good, but it still doesn't score well on Trustpilot - the current score is 2.9/5 based on 77,000 reviews. Typically this is down to long wait times on customer support and getting problems resolved, however, this has improved in recent months.
If you'd like to compare TalkTalk to the rest of the broadband market or want to get an idea of what else is out there right now, we can help. Simply enter your postcode into our widget below and we'll bring up all the latest and best broadband deals near you.
Loading...
Sign up for Black Friday email alerts!
Get the hottest deals available in your inbox plus news, reviews, opinion, analysis and more from the TechRadar team.
Rich is a freelance copywriter and content strategist with over 10 years' experience. His career has seen him work in-house and in various agencies, producing online and offline content marketing campaigns and copywriting for clients in the energy industry.