5 signs you need a new laptop for university
Get yourself some new hardware!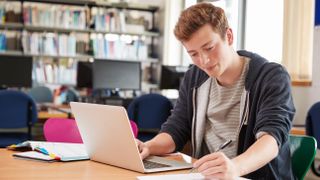 (Image credit: Shutterstock)
It's almost the Back to School 2023 period, and a new laptop is often the single biggest purchase made by new college students - for good reason. A laptop is typically the device that carries a huge amount of your work at university, because let's face it; nobody likes using the college's own computers.
You might already have a laptop, of course, but if it's one you've been using for a while, the jump to higher education is the perfect time to upgrade. Whether you opt for the incredibly popular and powerful MacBook Air or something more affordable from our best student laptops list, something new and fast can help remove any barriers between you and that coveted 4.0 GPA.
Naturally, everyone will have different needs for their college laptop. The best laptop for a chemistry degree won't necessarily be the best choice for a creative writing student. It can be hard to know if the hardware you've got will be up to the task - but don't worry, we've broken down five key signs that you need a new laptop for your degree.
1. You'll need to move around a lot
If you've already seen the campus you'll be attending, odds are you'll have noticed that you won't just be rolling out of bed and straight into classes. Life on campus frequently involves dashing from one building to another to ensure you're not late for a lecture. We're speaking from experience here.
This means you'll need something lightweight that can stand up to being tossed in a bag and carried around in a hurry - not an old clunker of a laptop. The best ultrabooks are all perfect candidates here, touting thin-and-light designs that won't slow you down.
2. You're going to need a graphics card
This won't apply to every subject you could study at university (if you're taking something like English Literature, you can probably skip this point) but plenty of courses in today's world will require a laptop with some serious graphical capabilities - the best gaming laptops can be good for this, giving you the option to kick back and relax with some games too.
If you're on any sort of creative course where you might be doing tasks like photo and video editing, 3D rendering, or digital artwork, you're going to want a laptop with a dedicated graphics card (or Apple's powerful M-series chips) instead of processor-integrated graphics. The same goes for many scientific and mathematical courses, where a discrete GPU can be used to massively speed up data modeling workloads when it comes to using tools such as MATLAB.
3. You won't just be studying on your laptop
As we mentioned above, you might want to do some gaming on your laptop - and there's plenty more you can use your device for outside of coursework. Getting a laptop with a good display is a great call, since it can serve as a viable TV replacement if you want to watch your favorite shows and movies in the privacy of your dorm room.
Recent studies have also shown that college students are increasingly likely to use their laptops for creative hobbies beyond their degree work, and having a laptop that's capable of carrying creative workloads (like producing videos or running livestreams) can be an excellent extracurricular feather in your cap.
4. You'll have classes morning to evening
Battery life is such an important feature of a modern laptop that we always dedicate a whole segment of our reviews to it. This rings especially true for students, who might find themselves heading out for classes first thing in the morning and not returning home until late.
You won't always have easy access to a wall outlet to charge your laptop, so a device with good battery life is a must. Don't forget that you can use features such as Windows' Battery Saver mode to extend your laptop's lifespan between charges!
5. Your existing laptop is just too slow
Be honest with us here: how old is your laptop? Are you planning on taking a years-old device with you to college? Don't make the same mistake many of the TechRadar team made when we were back getting our degrees; a new laptop is a worthwhile investment for the beginning of a new university course.
We've all had that one piece of tech that has seen us through thick and thin for years, but don't let sentimentality cloud your judgement when it comes to college hardware: having a super-speedy new laptop is one of the small changes that really improve your quality of life as a student. There's nothing worse than waiting for your sluggish machine to load something you know your friend's newer laptop can do in an instant - take it from us.
Get daily insight, inspiration and deals in your inbox
Get the hottest deals available in your inbox plus news, reviews, opinion, analysis and more from the TechRadar team.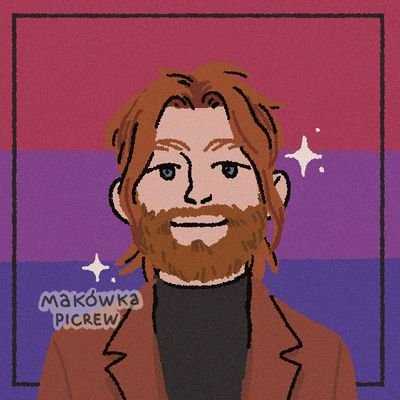 Christian is TechRadar's UK-based Computing Editor. He came to us from Maximum PC magazine, where he fell in love with computer hardware and building PCs. He was a regular fixture amongst our freelance review team before making the jump to TechRadar, and can usually be found drooling over the latest high-end graphics card or gaming laptop before looking at his bank account balance and crying.
Christian is a keen campaigner for LGBTQ+ rights and the owner of a charming rescue dog named Lucy, having adopted her after he beat cancer in 2021. She keeps him fit and healthy through a combination of face-licking and long walks, and only occasionally barks at him to demand treats when he's trying to work from home.