Bose's best earbuds are back to a record-low price, and I think it's an early Black Friday bargain
Bose QuietComfort Earbuds II hit $199, and nothing stops noise better for that price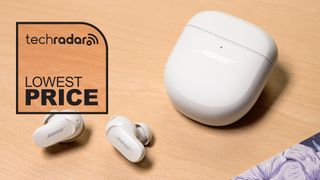 (Image credit: Bose)
Noise-cancelling earbuds are more popular than ever, but there's also never been more variation in how good they are. And sitting proudly at the "good" end of the spectrum is Bose, which makes the earbuds that block noise better than anything else out there. Right now, you can get the Bose QuietComfort Earbuds II for just $199 at Amazon (MSRP $299), which is the joint-lowest price they've ever been (they first hit this price during Amazon's big sale in October).
We rate the Bose QuietComfort Earbuds II as the best noise-cancelling earbuds if sound-stopping power is what you want most of all, although they have superb audio quality as well and loads of great features you can access in the Bose app. We gave them the full five stars in our Bose QuietComfort Earbuds II review, and raved about the "beautifully balanced" sound with "an exceedingly high amount of detail".
They were a little pricey at their $299 launch price, though they have been a more palatable price of $249 recently – but for $199, they're absolutely one of the best Black Friday earbuds deals, and nothing else does ANC as well for the price.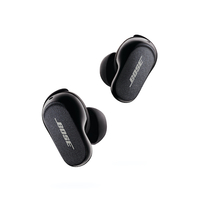 Bose QuietComfort Earbuds II: was $299 now $199 at Amazon
If you want the best noise-blocking power you can get for the price, these deliver it. They also sound superb, and have a ton of useful smart features. But the headline is the noise cancellation, and you can't get better for under $200. Actually, you basically can't get better, period. Oh, and this is the cheapest they've ever been – we'd be surprised if they go any lower.
You might be wondering whether the new Bose Ultra Earbuds aren't an even more advanced buy when it comes to noise cancelling… well, not really. In our Bose QuietComfort Ultra Earbuds review we found that the newer buds were barely different from the QC Earbuds II for audio quality or noise cancellation, so if these are your focus (rather than the new Immersive Audio 3D sound), you're way better off saving $100 and getting these.
I'm not convinced the price of these will drop any further over Black Friday, and I'd take them over the Sony WF-1000XM5 competition even if they were the same price, so this deal is one of the best of the year so far in my opinion – although obviously I may be wrong about the price not dropping further on Black Friday.
The hottest deal competition here is probably the AirPods Pro 2 for $189 at Walmart, but that's only competition if you have an iPhone. If you're on Android, the Bose are the best premium earbuds deal of the pre-Black Friday era.
Sign up for Black Friday email alerts!
Get the hottest deals available in your inbox plus news, reviews, opinion, analysis and more from the TechRadar team.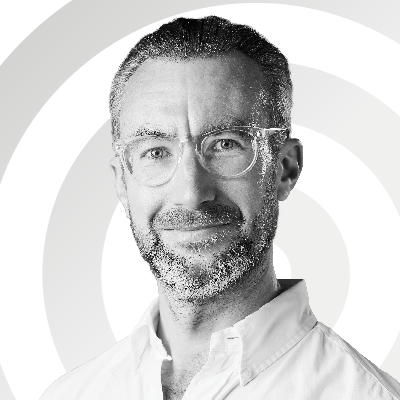 Managing Editor, Entertainment
Matt is TechRadar's Managing Editor for Entertainment, meaning he's in charge of persuading our team of writers and reviewers to watch the latest TV shows and movies on gorgeous TVs and listen to fantastic speakers and headphones. It's a tough task, as you can imagine. Matt has over a decade of experience in tech publishing, and previously ran the TV & audio coverage for our colleagues at T3.com, and before that he edited T3 magazine. During his career, he's also contributed to places as varied as Creative Bloq, PC Gamer, PetsRadar, MacLife, and Edge. TV and movie nerdism is his speciality, and he goes to the cinema three times a week. He's always happy to explain the virtues of Dolby Vision over a drink, but he might need to use props, like he's explaining the offside rule.