The Samsung Galaxy S22 Plus occupies a somewhat awkward space in the market – it's not as compact and affordable as the regular S22, and not as premium and feature-packed as the S22 Ultra. This is all compounded by the fact that the new Samsung Galaxy S23 series is set to be unveiled on February 1.
With a new Samsung Galaxy S23 Plus on the horizon, it's hard to recommend the S22 Plus, unless you're getting it with a discount of at least 20% off RRP (which is AU$1,549). To make the list of reasons why you probably shouldn't buy this phone even longer, Vodafone is offering the standard S22 (opens in new tab) and the S22 Ultra with a AU$400 discount (opens in new tab), but it has sold out of the S22 Plus (from its online store at least).
For all these reasons, we wouldn't recommend picking up the S22 Plus on a plan, but you could consider buying it outright from a retailer if you see it on sale. This way, you'll not only save money on the phone, but you can also save money on your plan by signing up to a smaller telco – we have a dedicated guide to the best SIM-only plans if you need recommendations.
Noteworthy Samsung Galaxy S22 Plus deals
We've occasionally seen a deal on the Samsung Galaxy S22 Plus, here's what's available now:
Best Samsung Galaxy S22 Plus plans: our picks
Best overall Samsung Galaxy S22 Plus plan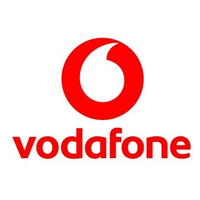 (opens in new tab)
Samsung Galaxy S22 Plus (128GB) | 30GB data | 24 months | AU$113.53p/m (opens in new tab)
Vodafone would usually be our pick for best overall Samsung Galaxy S22 Plus plan, but it's currently sold out on Vodafone's online store. You can try checking if your local Vodafone has stock in store, but if not, Optus is your second-best option for buying on a plan. Optus' AU$49 Small plan will get you 30GB of data, and you'll be looking at AU$113.53 each billing. This deal isn't very good, so opt for the S22 (opens in new tab) or S22 Ultra (opens in new tab) at Vodafone if you can (both devices are AU$400 off and therefore offer cheaper repayments).
Total cost over 24 months is AU$2,724.72
Outright Samsung Galaxy S22 Plus deals
If you're already on an existing plan or happy to change to a SIM-only offer, it might be worth picking up the Galaxy S22 Plus handset from Samsung outright. It can save you money if you find a deal, or avoid any lock-in contracts in the process.
Category
Back to Mobile Cell Phones
Colour
Price
Samsung Galaxy S22 Plus review in brief
Early impressions of the Samsung Galaxy S22 Plus suggest that, if you're looking to upgrade to a device in Samsung's trio of new phones, this is well worth your consideration over the rest. It sits in that perfect middle ground between the standard Galaxy S22 and the more expensive S22 Ultra.
It's important to note that you shouldn't expect anything too radically different from the previous line of S21 phones. Sticking to what's worked in the past is always a wise idea. But while the overall impression might be one of familiarity, there are more than enough new additions and improvements to talk about that set the S22 Plus apart from the last generation.
First up, there's the latest Snapdragon 8 Gen 1 processor, that will offer a small performance boost over older devices and ensure the Galaxy S22 Plus can hold its own against its closest rivals. You will also find improvements to the display, which is still capable of 120Hz but now also supports a variable refresh rate to improve battery life and maintain smooth image quality with more demanding tasks such as gaming. The camera array is significantly upgraded over the S21 Plus, too, whether that's the new 40MP front-facing camera or higher resolution main lens on the rear camera array.
The 6.6-inch display is slightly smaller than the 6.7-inch screen on the S21 Plus, but that difference is so minimal it's hard to notice unless you're really looking for it. Overall, though, the phone now looks thinner and shorter – while it's also slightly lighter, too, by six grams. It's a solid compromise between the standard S22 and the S22 Ultra.
The Samsung Galaxy S22 Plus comes with either 128GB or 256GB of storage. At launch, you can choose from colours including Phantom Black, Phantom White, Pink Gold or Green.
Read our Samsung Galaxy S22 Plus review