It doesn't take a genius to work out why you've landed on this page, dear reader. You fancy a new iPhone, but the prices you've seen for the iPhone 8 have given you a fright and got you searching around for something a little cheaper. Grabbing an iPhone 6S deal is the obvious solution.
But that's only half true. Now certainly seems like a good time to buy Apple's 2015 flagship phone with the best prices out there at the moment only £22.99 a month. But iPhone 7 deals just took a massive price tumble, which makes it more or less on par with 6S prices. Well worth considering if you want an iPhone that has a one year technology advantage.
If you want more than the minimum of data, then check out our comparison chart below, or head straight down to our pick of the best tariffs on the web. You don't have to wait until Black Friday to grab a bargain iPhone 6S.
The 6S may not be the newest (or best) iPhone any longer, but it still features all of the excellence of one of Apple's best-selling phones – the iPhone 6 – with added features like improved battery life and 3D touch, where you can press a bit harder on the screen to get a different response.
See also: iPhone 8 deals | iPhone 7 deals | iPhone deals | iPhone SE deals | iPhone 6 deals | Best mobile phone deals | iPhone 6S review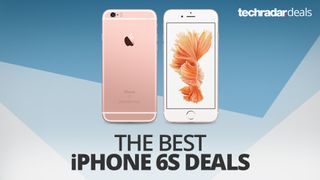 The best iPhone 6S deals in the UK this month:
We've gone all Top of the Pops to show you our favourite five iPhone 6S deals on the market right now - we'll give you a clue...they're much cheaper than the iPhone X! And lower down the page you'll be able to read about all of the best iPhone 6S deals on a network-by-network basis, including EE, O2, Vodafone and Three.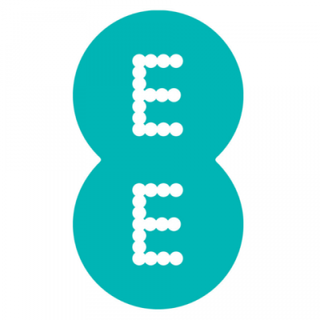 iPhone 6S 32GB | £99 upfront | Unlimited calls and texts | 2GB data | £22.99pm
One of the cheapest tariffs we've seen EE put out for the iPhone 6S in recent times - even if the upfront cost did just go up £25. £22.99 is an alarmingly good monthly bill for a phone that remains one of our all time faves. This offer is not to be sniffed at, especially when you look around at the cost of the iPhone 8 and X. Total cost over 24 months is £650.76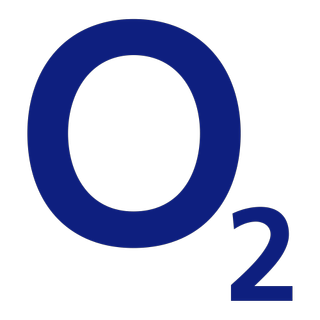 iPhone 6S 32GB | £35 upfront | Unlimited calls and texts | 3GB data | £27pm
The best iPhone 6S deal on O2 now is this 3GB one, and it just got another tenner cheaper. It's a measly amount upfront and the monthly £27 tariff is more than decent, making it the top offer for this model and data combo that we could find on O2, if that's your poison. The cost over 24 months is £683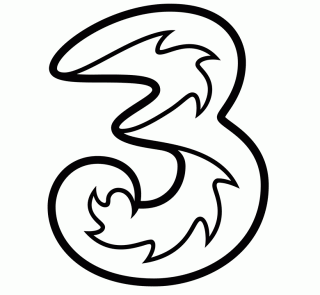 iPhone 6S 32GB | FREE upfront | Unlimited calls and texts | 30GB data | £30pm
Of course Three has always been famous for being the network that still offers an unlimited data option, but we're going for the 30GB option here - it's a lot cheaper and we're betting that most people only want unlimited data for the safety of it. This deal is fantastic too - only £30 a month, completely FREE upfront and £15 cashback to boot. You can't get big data for better. Total cost over 24 months is £720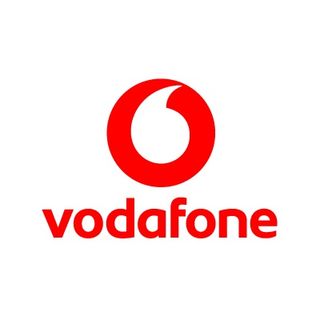 iPhone 6S 128GB | FREE upfront | Unlimited calls and texts | 1GB data | £32pm
As you'll see from our network-by-network breakdown below, Vodafone is way off the pace when it comes to 32GB iPhone 6S handsets. But if you're more interested in keeping all your songs, videos and photos on your memory card than you are the cloud and streaming, then this is the cheapest tariff currently out there for the 128GB handset. Total cost over 24 months is £768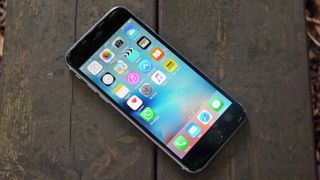 iPhone 6s review
Still brilliant a couple of years on
Screen size: 4.7-inches | Resolution: 750 x 1334 | Rear camera: 12MP | Front camera: 5Mp | Weight: 143g | OS: iOS 10 | RAM: 2GB | Battery: 1715mAh
Dazzling design
3D Touch innovation
Superb OS
Battery life is mediocre
It may be very similar to its predecessor, but there's no denying that the iPhone 6s makes a fantastic alternative to the much more pricey iPhone 7. 3D Touch is a genuine innovation, and the phone works fluidly at nearly every task. Simply splendid.
Read TechRadar's full iPhone 6S review

Now let's break down the best iPhone 6S deals by network...

Best iPhone 6S deals on EE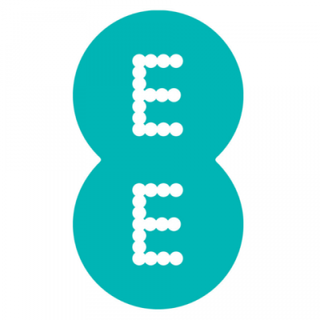 iPhone 6S 32GB | £99 upfront | Unlimited calls and texts | 2GB data | £22.99pm
One of the cheapest tariffs we've seen EE put out for the iPhone 6S in recent times - even if the upfront cost did just go up £25. £22.99 is an alarmingly good monthly bill for a phone that remains one of our all time faves. This offer is not to be sniffed at - it's the cheapest iPhone 6S deal without using more than 2GB a month. Total cost over 24 months is £650.76
iPhone 6S 32GB | £33.99 upfront | Unlimited minutes and texts | 5GB data | £27.99 per month
Want a larger slab of data and not a lot to pay per month? Go for this deal, pay under £50 upfront, then it's just £27.99 per month for 5GB data and unlimited everything else on EE. Total cost over 24 months is £705.76
View this iPhone 6S deal: Mobile Phones Direct
iPhone 6S 128GB | £119 upfront | Unlimited calls and texts | 3GB data | £27.99 per month
This must be a direct result of the new iPhone line-up. Thanks to the presence of the iPhone 8 and iPhone X, the 128GB 6S has dipped under the £800-mark for the first time. And you get 3GB of data a month, so won't even have to settle for negligible data. We like. Total cost over 24 months is £790.76
View this deal: at Affordable Mobiles
Best iPhone 6S deal on O2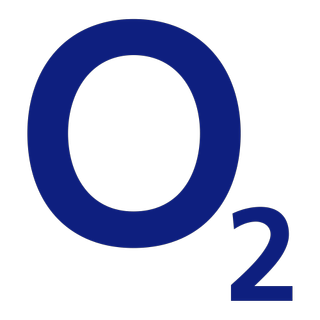 iPhone 6S 32GB | £35 upfront | Unlimited calls and texts | 3GB data | £27pm
The best iPhone 6S deal on O2 now is this 3GB one, and it just got another tenner cheaper. It's a measly amount upfront and the monthly £27 tariff is more than decent, making it the top offer for this model and data combo that we could find on O2, if that's your poison. The cost over 24 months is £683
iPhone 6S 32GB | £49.99 upfront | Unlimited calls and texts | 12GB data | £29pm
O2 is seriously off the pace on the iPhone 6S when the data begins growing above the 5GB mark. But this new 12GB tariff is the exception if you're dead set on O2 and its Priority rewards. It just got £50 cheaper, too. Three has better prices however, so do consider them first. The cost over 24 months is £745.99
Best iPhone 6S deals on Vodafone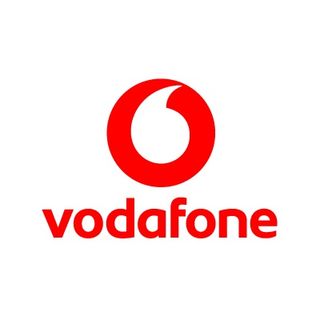 iPhone 6S 32GB | £90 upfront (with 10OFF code) | 4GB data | Unlimited minutes and texts | £27pm
Vodafone's recent adventure in to great value 4GB tariffs is a welcome addition to the market. And this iPhone 6S deal is no exception, especially as it just got almost £50 cheaper. There's no point in going for less data with Voda. Total cost over 24 months is £738
iPhone 6 32GB | £50 upfront (with 10OFF code) | Unlimited calls and texts | 16GB data | £36pm
Times ain't great for Vodafone on the 32GB iPhone 6S. It has broken the pattern, with prices actually higher than they were before the advent of the iPhone 8. Not good for a 2015 phone. If you're going to go for anything, 16GB is the only place it's even remotely competitive. You used to get 26GB for less - so very disappointing to see. Total cost over 24 months is £914
iPhone 6S 128GB | FREE upfront | Unlimited calls and texts | 1GB data | £32pm
As you'll see from our network-by-network breakdown below, Vodafone is way off the pace when it comes to 32GB iPhone 6S handsets. But if you're more interested in keeping all your songs, videos and photos on your memory card than you are the cloud and streaming, then this is the cheapest tariff currently out there for the 128GB handset. Total cost over 24 months is £768
Best iPhone 6S deals on Three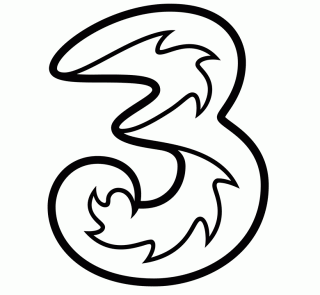 iPhone 6S 32GB | £45.99 upfront | Unlimited calls and texts | 2GB data | £25pm
The upfront cost isn't too bad and the monthly cost is digestible for 2GB data - but, as ever, check out the next deal for a few pounds extra. Total cost over 24 months is £645.99
iPhone 6S 32GB | £43.99 upfront | Unlimited calls and texts | 8GB data | £27pm
Three has always been good on the bigger data deals rather than the lower byte ones and this one isn't bad. The upfront cost is fairly standard as you can see from the rest of the deals on this page, and the monthly cost is the best we could find without paying loads upfront - and there's a great amount of data here. Total cost over 24 months is £691.99
View this deal: at Affordable Mobiles
iPhone 6S 32GB | FREE upfront | Unlimited calls and texts | 30GB data | £30pm
Of course Three has always been famous for being the network that still offers an unlimited data option, but we're going for the 30GB option here - it's a lot cheaper and we're betting that most people only want unlimited data for the safety of it. This deal is fantastic too - only £30 a month, completely FREE upfront and £15 cashback to boot. Total cost over 24 months is £720