New phones for 2018
So those are our pick of the best phones you can get right now, but to conclude we're going to highlight some upcoming handsets that may well get added to this list when they launch.
Below you'll find the likes of the Samsung Galaxy S9 and iPhone 9, among many others, along with the hottest rumors we have for each of them, as well as expected prices and release dates.
To find out more about any of these handsets just click the link at the bottom of each entry to be taken to our main news and rumors page for them.
Samsung Galaxy S9
Expected release date: March 2018
Expected price: At least $720, £689, AU$1,199
The Samsung Galaxy S9 is likely to be the highest profile Android handset of 2018, and with a launch expected early in the year there probably won't be long to wait for it.
Rumors point to the phone having a 3D face scanner like the iPhone X, plus an upgraded chipset with support for faster download speeds, a camera that can shoot at 1,000 frames per second, and a larger battery than the 3,000mAh one in the Samsung Galaxy S8.
We're also expecting so see a larger Samsung Galaxy S9 Plus land alongside the phone.
Less likely possibilities include a fingerprint scanner built into the screen, a modular design, and the ability for the screen to repel water.
iPhone 9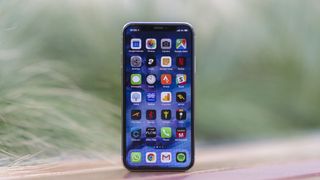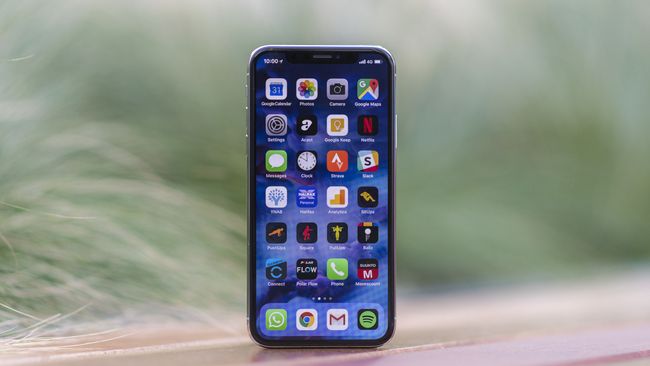 Expected release date: September 2018
Expected price: Upwards of $699, £699, AU$1,079
We're not sure what Apple's naming convention will be for the next generation of iPhone, or how many models there will be, but it's possible that we'll see an iPhone 9, iPhone 9 Plus and iPhone X2.
Early rumors include the possibility that all models of the phone will have an OLED screen and a Face ID scanner, just like the iPhone X.
That likely also means that they'd ditch the fingerprint scanner and bezels found on the iPhone 8 for an all-screen front.
LG G7
Expected release date: Spring 2018
Expected price: Probably at least $729, £568, AU$967
We don't know much about the LG G7 yet, but LG has switched from LCD to OLED for the LG V30 and there's a high chance the LG G7 will also therefore use OLED, which could mean a more vibrant display than the LG G6 has.
Elsewhere, we've heard that the LG G7 will probably use a Snapdragon 845 chipset, which is expected to be the main flagship chipset of 2018.
In that sense its inclusion wouldn't be surprising, but the LG G6 used the Snapdragon 821, while many rivals used the Snapdragon 835, so if LG does use the 845 for the G7 it should be on a more equal power footing with rivals for its main 2018 flagship than it was with its 2017 one.
Google Pixel 3
Expected release date: October 2018
Expected price: Likely upwards of $649, £629, AU$1,079
There might be three Pixel 3 handsets, with a Pixel 3, a Pixel 3 XL and an even more premium one at the top-end being launched according to one source.
We've also heard that the three phones are codenamed "crosshatch", "albacore" and "blueline", but exactly what their specs and features will be remains to be seen.
HTC U12
Expected release date: Mid-2018
Expected price: Probably around $650/£650/AU$1,000
The only real rumor about the HTC U12 is that it could have a dual-lens camera, as HTC has revealed that it plans to build a dual-lens phone.
Everything else is just guesswork for now, but there's a good chance the HTC U12 will have a Snapdragon 845 chipset, squeezy Edge Sense-powered sides and a similar design to the HTC U11 and HTC U11 Plus.
Samsung Galaxy Note 9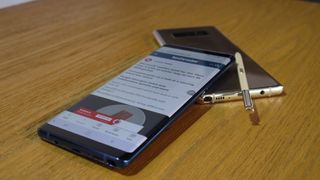 Expected release date: August 2018
Expected price: Probably at least $929, £869, AU$1,499
Rumors suggest that the Samsung Galaxy Note 9 could have a fingerprint scanner built into the screen, which is a feature both Samsung and Apple have been rumored to be working on for a long time.
That would mean the phone could have an all-screen front without relegating the scanner to the back.
There's also a very, very small chance that the Galaxy Note 9 will have a folding screen. This is something Samsung's been rumored to be working on for even longer, and it looks like the company could finally be close to launching such a phone, but we wouldn't count on seeing the tech trialed on something as high profile as the Note 9.
Sony Xperia XZ2
Expected release date: September 2018
Expected price: At least $699.99, £599 (around AU$900)
So far we've only really heard one Xperia XZ2 rumor, but it's a big one: the design of the phone might be completely changed.
Sony has stuck with largely the same smartphone design for most of its handsets for years now, so a redesign is long overdue.
That aside, expect typically high-end specs, though possibly just a 1080p screen, since other than the Xperia XZ Premium and Xperia Z5 Premium Sony has also seemed reluctant to up the resolution of its phones.
Huawei P11
Expected release date: February 2018
Expected price: Upwards of £569.99, AU$899 (around $750)
The Huawei P11 is likely to be one of the first flagships to land in 2018, but we still don't know much about it.
The octa-core Kirin 970 chipset found in the Huawei Mate 10 will likely be used, and we've also heard that the Huawei P11 could have 8GB of RAM and a 4K screen, though we're skeptical of this, as it would be a huge jump from the Huawei P10.
Whatever else though, it's likely to be a stylish, metal-clad and relatively affordable flagship.
OnePlus 6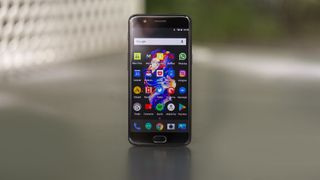 Expected release date: June 2018
Expected price: Over $479, £449 (around AU$630)
While the OnePlus 5T is about to launch, it's the OnePlus 6 that is the company's next numbered handset, and that probably won't arrive before mid-2018.
Currently there aren't any OnePlus 6 rumors, but it's likely to have many of the same specs and features as the OnePlus 5T, which itself is rumored to have a 20MP dual-lens camera and a 6-inch 18:9 screen.
We also suspect the OnePlus 6 will use the Snapdragon 845, and it's unlikely to have more than the 8GB of RAM you can already get in the OnePlus 5.
Nokia 9
Expected release date: Late 2017 or early 2018
Expected price: Around $700, £640, AU$1,060
The Nokia 9's release date is unknown, but we're expecting to see it sooner rather than later, and when we do it could have a 5.5-inch QHD curved OLED screen, a water-resistant all-metal shell, a dual-lens 22MP Carl Zeiss camera and a 3,800mAh battery.
If those specs prove accurate then the Nokia 9 could truly compete with the best flagships around, though one slightly less promising spec rumor points to it having a Snapdragon 835 chipset.
That's a flagship chip, but it's one that's been around for most of 2017. If the phone launches before the end of the year then that might still be the best option available, but if it slips into 2018 then hopefully it will use the Snapdragon 845 or equivalent.