Image 1 of 5
Image 2 of 5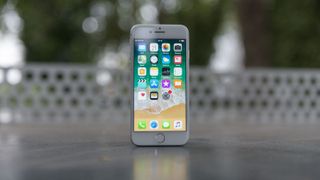 Image 3 of 5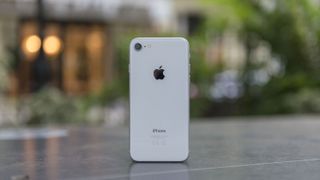 Image 4 of 5
Image 5 of 5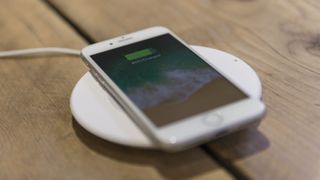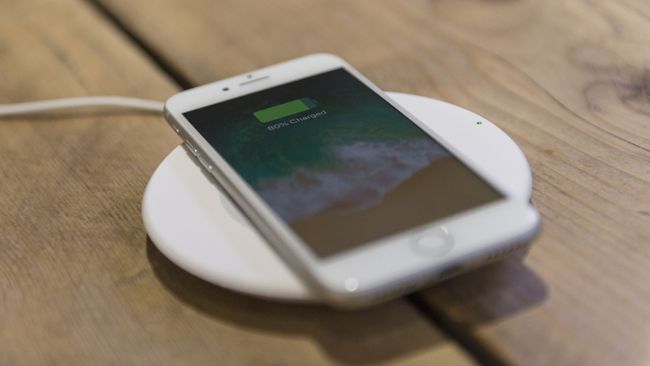 iPhone 8
The best new iPhone for those wanting to spend less
Release date: September 2017 | Weight: 148g | Dimensions: 138.4 x 67.3 x 7.3mm | OS: iOS 11 | Screen size: 4.7-inch | Resolution: 750 x 1334 | CPU: A11 Bionic | RAM: 2GB | Storage: 64GB/256GB | Battery: 1,821mAh | Rear camera: 12MP | Front camera: 7MP
Wireless charging is useful
Camera is great at point-and-shoot
Limited upgrade over iPhone 7
Bezel-heavy design looks dated
The key selling point for the iPhone 8 is that it's a smaller iPhone – you'll want it if you're looking for something a bit cheaper, and more compact.
If you want a new iPhone, and can't afford / don't want the iPhone X, the iPhone 8 is a good choice for a number of reasons.
It offers much of the same functionality as the iPhone 8 Plus, including the same design, Touch ID home button, new A11 Bionic chipset and the freshest iOS 11 software.
Its screen may not be as sharp, and it may only have a single camera on the rear, but the iPhone 8 still delivers excellent performance in both these areas – and crucially its size makes for an easier in-palm experience.
The reason it's so far down this list is because the iPhone X and 8 Plus are so good. Its main shortcomings are that because it's cheaper and smaller than the other two new iPhones, battery life suffers and it lacks the dual camera sensor.
How good is the camera?
Image 1 of 4
Image 2 of 4
Image 3 of 4
Image 4 of 4
Also consider: The obvious alternative here is the iPhone 8 Plus, but we'd say that if money is no object (and that's a big 'if') you'll enjoy the iPhone X a lot more, thanks to the smaller in-hand feel and massive upgrades.