A Lord of the Rings TV show is on the way, but it's launch is likely way off in the future and past 2021. That comes despite New Zealand allowing film workers back into the country to resume filming following Covid-19-enforced delays. That said, given that Amazon spent a gargantuan $250 million on the rights to create five seasons of bewitching high fantasy, we reckon it's going to be worth the wait.
In this time of golden age of TV and streaming wars waged between spectacularly spendthrift combatants, the Lord of the Rings TV show may well be the next series to rule them all. Amazon are undoubtedly aiming to own the next Game of Thrones (although there is a Game of Thrones prequel on the way), but few sources have as strong a hold on the popular imagination as Tolkien's The Lord of the Rings.
The Lord of the Rings TV show won't be retreading the iconic Peter Jackson movies between 2001-2003, though. We now know the series will take place during the Second Age, which is a 3,441-year period before the events of the films (which take place in the Third Age).
Like Frodo and his hobbit companions, Amazon is still starting out on its journey to bring The Lord of the Rings to life for the small screen. We know enough about the setting, creative team, and when the TV series is likely to hit our screens to get us excited – and you can begin your adventure below.
Cut to the chase
What is it? Amazon's TV adaptation of J.R.R. Tolkien's Middle Earth series of novels
Where can I watch it? Amazon Prime Video
When will it be released? Probably 2021
What did Amazon pay for Lord of the Rings? $250 million for the rights alone – and that's before you enter production
Are the Lord of the Rings movies on Amazon Prime? Yes
Lord of the Rings TV show release date
When will The Lord of The Rings TV show actually hit our screens? Production resumed in July 2020 following the a coronavirus-related delay, but it has since resumed in New Zealand as the country gave international film crews permission to continue work.
This delay, plus the intended scale of the series, means it's unlikely the show will be ready to stream before 2021. That's obviously a while to wait, but Amazon's ambitious plans for the show should mean you have plenty to binge when it does land.
How ambitious? Amazon's Tolkien consultant Tom Shippey has said that 20 episodes are being planned for the first season (via Deutsche Tolkien). If we assume a 40-60 minute run time per episode, that's a lot of television that needs to be filmed. (And you thought the films were long!)
Lord of the Rings TV show story: what we know
Details are still somewhat sparse on the content of the show, other than the events being set during the Second Age, which covers the rise of Sauron – the dark lord that crafted the fabled ring of power, which is destroyed at the end of The Return of the King.
Elijah pointed out to IndieWire that he think calling it Lord of the Rings technically misleading, "the material they are working on exists chronologically further back in history in the lore of Lord of the Rings or Middle Earth than any characters represented in Lord of the Rings. It sounds more Silmarillion era." However, Lords of the Rings has much more name recognition than Tolkien's mythopoeic collection.
Either way, we expect Amazon is planning to make all five of the seasons it has the rights to make, meaning we could get a story on a real epic scale, covering years, decades or even centuries of the magical Middle-Earth.
The Tolkien estate is naturally protective its intellectual property, with the power to stop Amazon from altering any of the canonical events as set out in Tolkien's writings (via A.V. Club). However, Tolkien scholar Tom Shippey – who is acting as a consultant on the TV series – suggests that Amazon will have quite a blank slate to work with:
"Tolkien wrote some of it down, but as far as the Second Age goes, the information we have is a three-page timeline in the appendices to the Lord of the Rings and the List of Kings of Númenor and a little more material in the Unfinished Tales, but that's about all" (via Deutsche Tolkien).
(Any budding Tolkien cartographers can take a peek at this map Amazon released of the series' Middle-Earth, too.)
Lord of the Rings TV show cast: who's involved?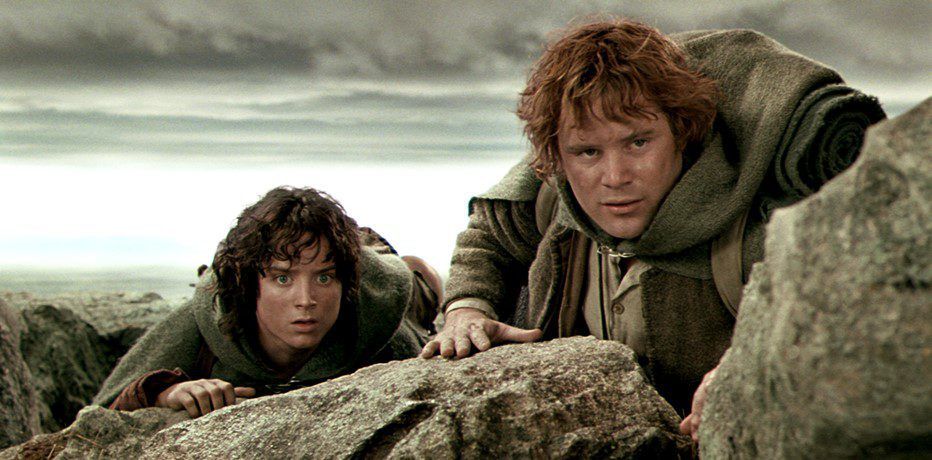 Let's get one thing straight: you're unlikely to see any returning faces from the Peter Jackson trilogy.
Given the timeline that the show is going to be set in, most of the characters from the movies are yet to be born. Some of the older characters like or Gandalf or Galadriel – or even Sauron – could hypothetically appear. There were rumors of the series featuring a young Aragorn (by Tolkien fan site theonering.net), though that's since been contradicted by the official time period being announced.
We expect the show will find interesting ways to tie into the elements of Tolkein's world that viewers are already familiar with, but given the different production team and earlier setting, we think it unlikely any actors will be reprising their roles.
We do, however, know some exciting news about the writers and directors involved. J.A. Bayona (Jurassic World: Fallen Kingdom) will be serving as an executive producer, and also directing the first two episodes of the series (via Variety).
Production design will come courtesy of Rick Heinrichs, who worked on the visually stunning Star Wars: The Last Jedi – while Game of Thrones writer Brian Cogman will be consulting on the series.
JD Payne and Patrick McKay will serve as showrunners, having worked together on scripts for Star Trek: Beyond and the now-cancelled Star Trek 4 movie, as well as 2020's upcoming Godzilla Vs King Kong.
When it comes to writing chops, it looks like the series will have plenty. Helping to restore life into the rich canvas of Middle-earth is Hannibal's Helen Shang, Stranger Things' Justin Dohle and Stephany Folsom from Toy Story 4. Then there's Gennifr Hutchinson, known for her script scribbling on Breaking Bad and Better Call Saul, no less.
You can see a video introduction of more of the creative team in the video below:
There'll be no shortage of acting talent, either, with Years and Years actor Maxim Baldry taking a large (and unspecified) role, and Morfydd Clark who plays Sister Clara in the His Dark Materials TV series. Bandersnatch's Will Poulter, previously attached to the show in a major role, has since dropped out due to scheduling conflicts.
In January 2020 we got a number of new names of cast members, including GoT's Joseph Mawle, Nocturnal Animals' Robert Aramayo, and Ray Donovan's Ismael Cruz Cordova.
Other named actors include Owain Arthur (The Palace), Nazanin Boniadi (Hotel Mumbai), Tom Budge (The Proposition), Morfydd Clark (Crawl), Ismael Cruz Cordova (Ray Donovan), Ema Horvath (The Gallows Act II), Markella Kavenagh (Romper Stomper), Joseph Mawle (Game of Thrones), Charlie Vickers (Medici), Daniel Weyman (Gentleman Jack), Tyroe Muhafidin, Sophia Nomvete, Megan Richards, and Dylan Smith (via GameSpot).
We may know the names, but we're yet to find out what role they'll play in this latest take on Middle-earth. However, Deadline report that Aramayo will take the lead role from Will Poulter, Beldor and Variety believe that Kavanegh will play a character named Tyra. Then there's the series big bad, Oren, said by THR to be played by Rawle.
We also know - and could probably assume already - that we'll be seeing some funny-looking cast members as monsters. But that's been confirmed in a casting call looking for "hairy" people to play beings like orcs. Other desired features include "an overbite, face burns, long skinny limbs, deep cheekbones, lines on your face, acne scars, ears that stick out, bulbous or interesting noses, small eyes, big eyes, skinny faces, missing bones."
Lord of the Rings on Amazon: how to watch
Amazon's huge spend on acquiring the rights makes a lot of sense when you consider the wider Amazon ecosystem – as anyone wanting to stream the TV show will need to sign up to Amazon Prime to do so.
An Amazon Prime subscription ($12.99 / £7.99 / AU$6.99 per month) will net you access to the entire Amazon Prime Video library, which you can access through browsers, smart TV apps, streaming devices like the Fire TV Stick, or even smartphone and tablet apps.
Prime Video includes popular shows like The Boys, The Marvelous Mrs. Maisel, The Grand Tour, and Good Omens. Amazon doesn't quite have the breadth of Netflix, but there are some worthwhile titles – as well access to the Amazon Music streaming service, and a host of other membership perks.
You also get faster delivery – often only one day – as well as exclusive discounts and offers through virtue of being a Prime subscriber. You can see everything you get for the service – and whether it's worth it – in our Amazon Prime review.
Will the Lord of the Rings TV show be in 4K / HDR?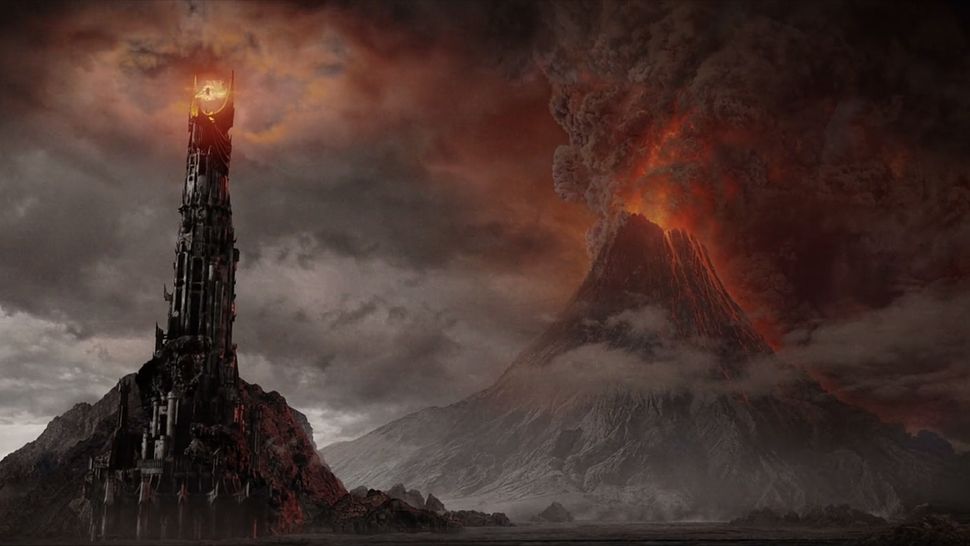 As stunning as Peter Jackson's trilogy of LOTR films were – with The Fellowship of the Ring nabbing an Oscar for best cinematography – it's been over a decade since the last movie came to cinemas. Video recording equipment has vastly improved, and there's potential for a real visual overhaul of Middle-Earth.
We strongly suspect Amazon will be filming the show in 4K Ultra HD resolution (3,840 x 2,160 pixels), to bring out the landscapes and characters in sharper detail than the HD films.
Amazon was also an early supporter of HDR (high dynamic range) – before Netflix at least – and we expect to see the show streaming in the HDR10+ format used on the Amazon platform, for enhanced contrast and popping colors. Keep in mind you'll need an HDR-capable 4K TV to make the most of those improved visuals.