Samsung's Galaxy S22 Ultra is all about excess and that's what we love about it. Fling the highest specs and fanciest features at a smartphone and the end-result is easily one of the best devices on the market.
It will of course be no surprise that this also creates a seriously expensive smartphone, costing far north of £1000 even with the best Samsung Galaxy S22 Ultra deals - who said buying one of the best smartphones would be cheap.
As you would expect from the most premium model from Android's leading brand, the S22 Ultra is a ridiculously powerful smartphones - Samsung has cut no corners. In fact, it seems to have used this device to blend the Note and S series devices together.
By that, we mean you not only get an S pen stylus (something you had to pay for separately with last year's Ultra), but now it is embedded into the device just like Samsung's discontinued Note series.
Looking past the stylus implementation, one of the key features of this device is its size. At 6.8-inches, it's on the larger side of today's smartphones. It features a Quad HD+ resolution using AMOLED technology and an 120Hz refresh rate. That all comes together to mean a smooth, clear and high-definition display on this handset.
Sound good to you? Then use our interactive comparison chart and handpicked offers below to find the best Samsung Galaxy S22 deal for you.
Samsung Galaxy S22 Ultra deals comparison:
The best Samsung Galaxy S22 Ultra deals right now

Samsung S22 Ultra: at Fonehouse | Three | £49 upfront | 100GB data | unlimited minutes and texts | £39/pm
Here for the best value Samsung Galaxy S22 Ultra deal? Look no further. Fonehouse has managed to pull the price of this device right down, only costing £49 upfront and £39 a month. Despite the lower than average price, you're still getting a very comfortable 100GB of data each month for plenty of streaming, gaming and general data-heavy activity.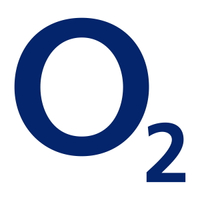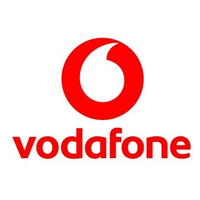 Samsung S22 Ultra: at Fonehouse | Three | £449 upfront | 100GB | unlimited calls and texts | £25/pm
Look, £449 is a lot of money to spend upfront, we get that... but look at those monthly bills! After the big upfront cost, you'll be left only paying £25 a month. Unlike some other plans where the monthly bills are low, you still get more than enough data at 100GB each month. This won't be for everyone, but for some it's the perfect choice.
The Samsung Galaxy S22 Ultra is a blend of Samsung's S series and the Note range, offering the best of both worlds.
Along with the addition of the S pen stylus and a slot inside the device for it, the Samsung Galaxy S22 Ultra also adopts a lot of the style of the Note series. That means large in size, flat edges at the bottom and top of the device and a thicker feel to the handset.
Inside, Samsung has fitted a 5000mAh battery - large but expected for a device like this. That's joined by a Exynos 2200 chipset inside the smartphone which, while we haven't fully tested it yet, has been suggested to provide a minor boost in power over the Samsung Galaxy S21 Ultra.
As with any top-tier handset, one of the most important features with the Samsung Galaxy S22 Ultra is the cameras. The specs are very similar to last year's Ultra. You get a 108MP main camera with wide angle and ultra-wide options too.
There is also two telephoto cameras, both 10MP. The device brings back Samsung's somewhat ridiculous 100x zoom but, it still isn't fantastic quality when fully zoomed in. While the specs are very similar, Samsung has talked highly about improvements to the AI functionality of the cameras.
Read our full Samsung Galaxy S22 Ultra review