A 14-inch iPad is a terrible idea. Here's why Apple iPad size rumors have me worried
Yes, an iPad can be too big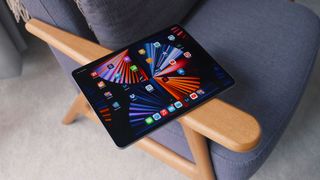 (Image credit: Shutterstock)
Does anyone really know the right size for an iPad? It really all depends on your perspective.
I once dropped an iPad Pro 12.9 on a glass table and shattered the screen. This horrifying accident convinced me that, perhaps, 12.9 inches was simply too much iPad to handle, especially when it comes to casual drawing.
That mishap, and the let's go to the videotape loop of it that I can play back in my head at any time, reasserted itself in my psyche as I was reading the latest rumors about Apple's possible plans for its next slate of best iPads.
As far as I can tell, the Cupertino tech giant may be considering a 12.9-inch iPad Air, which has to be some kind of a dimensional oxymoron, a foldable iPad mini, which would shrink that 7-inch tablet down to smartphone size, and a hulking 14-inch iPad Pro (this could also be just an iPad and it might also top out at a still bigly 13 inches).
All of these new size options are intriguing and potentially excellent tablet-size choices. They might also be exactly what we don't want.
That last one, in particular, has me concerned. A 14-inch iPad Pro would be larger than the MacBook Air 13-inch. It would be heavier than the existing 12.9-inch iPad Pro and possibly even more unwieldy. Don't misunderstand me, I get the strategy. iPads are no longer just content consumption and drawing tablets. Paired with Magic Keyboards, they become viable laptop replacements.
Handle with care
I don't know the numbers, though, for how many people do pair their iPad Pros and iPad Airs with Magic Keyboards. I suspect it's not a huge number. Most people are probably still carting their tablets around their homes, propping them up on counters using cheaper iPad Smart Covers, and generally handling them with less care than they would a paperback book (or their beloved Kindle ereader).
Tablets might not go on the road that much, but they do have to survive a Family Circus-like route through the kitchen, up the stairs, into the bathroom, out to the backyard, through the gate, and then back to the living room. Carrying around 14 inches of metal and glass could make that journey feel like a slog and significantly raise the likelihood that you drop or damage the iPad along the way.
A 12.9-inch iPad Air might sound more appealing. It will be a much cheaper big-screen alternative to the iPad Pro 12.9 (you'll give up better rear cameras, LiDAR support, and the latest Apple Silicon). But can you reasonably call such a large device an "Air"?
Now, a foldable iPad mini is a different story altogether. I've long argued that the Samsung Galaxy Z Fold 5, Google Pixel Fold, and other folding phones are really tablets in disguise, especially in the time before they had decent external displays.
However, when you look at a Folding iPad Mini this way, how can you not call it an iPhone Fold?
Maybe art's the thing
Obviously, there's another factor when considering iPad screen size: drawing. The iPad, when paired with the Apple Pencil 2 is one of the best drawing platforms on the planet. I used to believe I only wanted to draw on the absolute largest iPad...that is until I dropped it.
Then, out of an abundance of caution, I switched to the tiny iPad mini and was surprised at how easy it was to draw with Procreate even on that little 7-inch display.
I have since drawn on almost every iPad model and size there is. Because they all run the excellent iPadOS and support the ever-improving Procreate drawing platform, it's a great experience regardless of screen size.
Look, I don't know what the right size for an iPad is but I do think Apple could, if rumors are true, be going a bit overboard. No one is crying out for massively larger iPad screens and, in my experience, you really don't need them.
You might also like
Get daily insight, inspiration and deals in your inbox
Get the hottest deals available in your inbox plus news, reviews, opinion, analysis and more from the TechRadar team.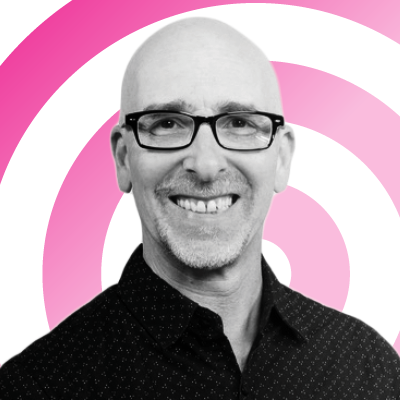 A 35-year industry veteran and award-winning journalist, Lance has covered technology since PCs were the size of suitcases and "on line" meant "waiting." He's a former Lifewire Editor-in-Chief, Mashable Editor-in-Chief, and, before that, Editor in Chief of PCMag.com and Senior Vice President of Content for Ziff Davis, Inc. He also wrote a popular, weekly tech column for Medium called The Upgrade.
Lance Ulanoff makes frequent appearances on national, international, and local news programs including Live with Kelly and Ryan, Fox News, Fox Business, the Today Show, Good Morning America, CNBC, CNN, and the BBC.