Don't expect Netflix to follow Max and Disney Plus' plans to sell content to other streamers
Why bother when everyone has Netflix anyway?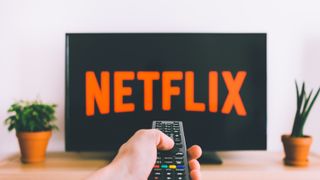 (Image credit: Freestocks/Unsplash)
Recently, with streaming companies increasingly desperate to start making some actual money, one option they've explored is selling parts of their libraries to other services. Some HBO shows are appearing on Netflix, instead of being exclusive to Max, for example, and Disney is reportedly looking at selling more of its library to other streamers.
But one company that apparently won't be doing this is Netflix, according to the company's co-CEO Ted Sarandos on a recent earnings call. No doubt it helps that Netflix is the rare streaming company that's actually profitable, so will feel much less pressure to make ends meet, but Sarandos specifically talked about how older Netflix shows and movies are still valuable when sequels or new seasons launch… and also suggested that there's not much value in it, because Netflix is so popular anyway.
"Almost anywhere else we put it, there's either a crossover and they otherwise have [a] Netflix account, or a much smaller viewing base," said Sarandos. Basically, he's saying that if you have Disney Plus, you probably have Netflix too, so why go to the trouble of putting Netflix's originals on there?
Regarding the value of the older titles, Sarandos added, "We've also seen things like when Extraction 2 just did so well for us this past quarter, Extraction popped right back up into the top 10. We've seen that a lot with new seasons of shows – when Queen Charlotte hit into top 10, here comes Bridgerton [seasons one and two]. So it's a very fluid and dynamic offering in that way. And it's even better the deeper and richer that library becomes."
Which all makes sense, though it's only partly answering the question – Netflix could still choose to sell movies that definitely have no sequels planned, or canceled shows that won't get new seasons, such as The OA or In the Shadow of the Moon.
But as I mentioned earlier, what went unsaid by Sarandos is that Netflix is profitable and simply doesn't need to find ways to stem the losses of its streaming services, which is the problem Disney Plus and Max have. Netflix is the biggest streaming service by a huge margin and has an efficient and steady system of big-budget releases, alongside smaller hits that can become global phenomena such as Squid Game. Everyone else is playing catch up, throwing huge sums of money at big franchises and stars, but not getting Netflix's numbers. It can't last.
Opinion: I have mixed feelings about streamers selling their libraries
Even the best streaming services have a problem: there are too many. Every media company wants to make the most from its own shows and movies, pumps huge amounts of money into launching its own streaming service, and then finds that people are actively annoyed that they have to subscribe to a new service instead of just getting Top Gun Maverick on Netflix like they were hoping for.
Being able to watch everything that's popular has become so convoluted and expensive that it's actually opened the door for piracy to become something more people are looking into. In some ways, the idea of streamers working together to share content with each other sounds great. In practice, of course, they won't share the latest and best stuff – but the principle is nice.
And more than that, it's a very small Band-Aid on a very big problem. The current streaming model looks unsustainable right now, and while I like the idea of there being a broader range of shows offered by each streamer, it won't solve the underlying problem that most of them are bleeding money. I'd prefer to see the industry figure out a long-term solution than throw me the occasional once-exclusive show, that might disappear quickly when contracts change.
At least Netflix is promising some stability. Here are the best Netflix movies and best Netflix shows available right now.
Sign up for Black Friday email alerts!
Get the hottest deals available in your inbox plus news, reviews, opinion, analysis and more from the TechRadar team.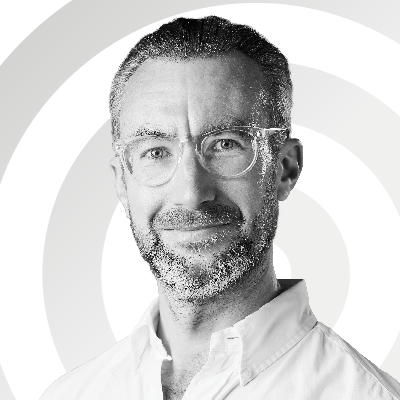 Managing Editor, Entertainment
Matt is TechRadar's Managing Editor for Entertainment, meaning he's in charge of persuading our team of writers and reviewers to watch the latest TV shows and movies on gorgeous TVs and listen to fantastic speakers and headphones. It's a tough task, as you can imagine. Matt has over a decade of experience in tech publishing, and previously ran the TV & audio coverage for our colleagues at T3.com, and before that he edited T3 magazine. During his career, he's also contributed to places as varied as Creative Bloq, PC Gamer, PetsRadar, MacLife, and Edge. TV and movie nerdism is his speciality, and he goes to the cinema three times a week. He's always happy to explain the virtues of Dolby Vision over a drink, but he might need to use props, like he's explaining the offside rule.