How to watch Planet Earth III free online from anywhere – Episode 7
David Attenborough's groundbreaking nature series is back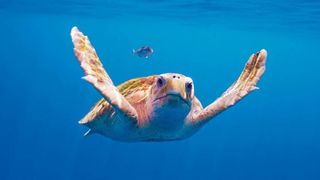 (Image credit: BBC)
How to watch Planet Earth III
Planet Earth III has officially premiered, with episode 7 (Human) due to air on BBC One at 6.20pm GMT on Sunday, November 26. Episodes are available to watch for FREE on BBC iPlayer in UK on the same day. Away from the UK this week? Use a VPN to watch Planet Earth III from anywhere.
Swipe to scroll horizontally
Planet Earth III preview
Sir David Attenborough returns with a third (and likely final) series of his flagship documentary series, Planet Earth. Following the sequel series' to Blue Planet and Frozen Planet, this landmark series will once again take us on a journey around the globe revealing the natural wonders of our planet.
Filmed over five years, Planet Earth III uses groundbreaking drone cameras "to reveal the greatest wonders of life on earth", from remote jungles to scorching deserts. In a first for the series, the final episode - 'Heroes' – will take a look at the people who have devoted their lives to protecting the planet's wildlife.
Blockbuster composer Hans Zimmer scores the visuals, this time collaborating with Bastille's Dan Smith. The pair have even created a new version of the band's hit 'Pompeii' to be used over the end credits of each episode. Behind the scenes, Planet Earth II producer Mike Gunton returns, alongside Matt Brandon (Cities: Nature's New Wild).
With previous seasons of Planet Earth sweeping the Emmy and BAFTA awards, this is a must-see. Episode 7, Human, airs Sunday, December 3. Read on for full details on how to watch Planet Earth III for free and from anywhere.
---
How to watch Planet Earth III free online

How to watch Planet Earth III online for FREE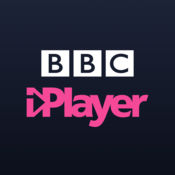 The eight-episode series of Planet Earth III premiered on October 22 at 6.15pm BST on BBC One.
All episodes so far are available to stream on BBC iPlayer and future episodes will be available to watch on demand on BBC iPlayer the same day they air. It's FREE service – however, you should be a possession of a valid UK TV license, as these now cover digital content consumption, too.
Away from the UK right now? Just use a VPN to alter your IP address so you can stream your favourite TV shows and films online just like you would at home – only from anywhere.
How to watch Planet Earth III from anywhere
How to watch Planet Earth III online from abroad
For those of you who are away from home when Planet Earth III airs, you'll be unable to watch the show like you normally would due to annoying regional restrictions. Luckily, there's an easy solution.
Downloading a VPN allows you to stream online, no matter where you are. It's a simple bit of software that changes your IP address, meaning that you can access on-demand content or live TV just as if you were at home.
Use a VPN to watch Planet Earth III from anywhere.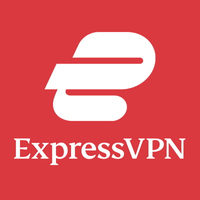 ExpressVPN is the world's top VPN right now
There are dozens of VPNs to choose from, but we recommend ExpressVPN. It's fast, straightforward to use, and simple to install. Plus, it's compatible with a whole host of devices, a few of which includes Amazon Fire TV Stick, Apple TV, Xbox, PlayStation, and iOS and Android software.
Express VPN's flexible 30-day money back guarantee is hard to refuse. But, better yet, you can get a 49% discount and get 3 months extra FREE if you purchase their annual plan – an excellent deal for an invaluable piece of software.
Once installed, just pick the location of your home country, and click connect. You'll then be free to enjoy Planet Earth III online no matter where you are.

How to watch Planet Earth III in the US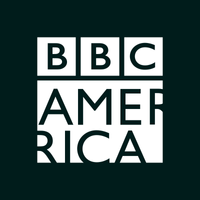 The US will got Planet Earth III a little later than the UK, but the series premiered on BBC America on Saturday, November 4 at 8pm ET/PT. Episodes so far are available on AMC+ and future episodes are available in the same place the same day they air.
AMC+ costs $8.99 per month or $83.88 for the year, which brings the price down to more like $6.99 per month.
You can kick things off with a 7-day free trial, and that includes TV shows and movies from Shudder and Sundance TV, as well as other hit shows.
If you're a Sling user, you can also add AMC+ with the AMC+ package, which will set you back $7.99 a month. That's on top of either Sling Blue, Sling Orange or Sling Blue + Orange which start at $40.
Of course, Brits currently traveling in the US can use a VPN to watch Planet Earth III on iPlayer from abroad.

How to watch Planet Earth III in Canada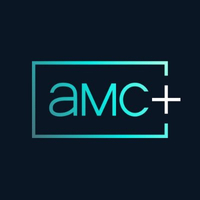 For those in Canada, Planet Earth III is available the same time as the US, streaming on AMC+
It's CA$6.99 a month after a 7-day free trial, and includes TV shows and movies from Shudder and Sundance TV, as well as hit shows like Mad Men and Gangs of London.

Can I watch Planet Earth III online in Australia?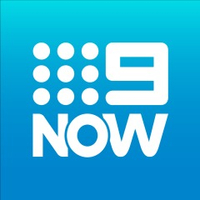 Planet Earth III airs for FREE in Australia on Channel 9 on Wednesdays at 8:00pm AEST and is available on catch up via 9Now straight after.
Previous seasons have been available on Stan.
Stan has a FREE 30-day trial, after which prices start at AU$10 per month.
Brits travelling to Australia can use a VPN to stream the new series as you would at home.
When does the next episode of Planet Earth III air?
Planet Earth III episode guide
Planet Earth III facts and figures
Planet Earth III in numbers
Total number of filming days: 1,904
Total number of shoots: 134
Total number of shoots managed remotely: 50
Total number of countries filmed in: 43 countries across six continents
Crew from 27 countries were involved with this production
What is the rarest animal in Planet Earth III?
The rarest animal in Planet Earth III is the Morona-Santiago Harlequin Frog (Atelopus halihelos), which appears in episode eight. There are no more than 49 left in the world!
How old is David Attenborough?
Sir David Frederick Attenborough – British broadcaster, biologist, natural historian and author – is 97 years of age. He was born May 8, 1926 in Isleworth, London.
Planet Earth III episode 7 (Extremes) – filming highlights
Hang son Doong Cave: "To capture footage in what is considered the largest cave in the world, we used a new 'double-drone' technique' of filming whilst lighting the cave using two drones. This was a new way to film the underworld in a cinematic and engaging way. We used a bespoke lighting drone using a DJI Matrice 600 weighing approximately 10kg fitted with a specially designed filming rig. The second filming drone was a DJI Mavic 3."
Snow leopards: "We used a DJI Mavic 3 drone to film the snow leopards in a once in a lifetime setting - a family on a ridge during sunset. The drone pilot had to endure winds and freezing conditions to capture these shots before the sun went down and without disturbing the cats. In total, we deployed 24 camera traps which were out for around 8000 hours. It took the team a total of 76 hours to set, extract and maintain these camera traps and our camera operator spent a total of 264 hours in a hide!"
Ellesmere wolves: "The team spent almost eight weeks (55 days in total) camping on the tundra of Ellesmere Island. During the shoot, they went from 24 hours of daylight to days of half daylight and half darkness, within just a two-month period. They also experienced nearly every kind of weather - from sunshine, to B11 katabatic winds, torrential rain and blizzards."
What was the hardest sequence to film?
Theo Webb, Producer-Director for the Extremes episode of Planet Earth III:
"The very nature of filming in the 'Extremes' means that there was never a dull moment on location. From camping 18 days underground to hiking mountains, each sequence presented its own unique challenges.
The most gruelling expedition was to Ellesmere island to film Arctic wolves. This extraordinary population of wolves are highly habituated to humans so finding and filming them should have been easy - but nothing in the Arctic is simple. For our team, two months camping on the tundra consisted of a small personal tent and three larger equipment, storage and kitchen tents, along with their all-terrain-vehicles (ATV) for transport. Not to forget the bathroom - a plywood box with a toilet seat, out in the open. To find the wolves meant travelling up to 50 miles per day on ATV. In some places, huge cracks, over a metre deep and wide would separate the polygon patterns in the tundra. Any mistake on the ATV would have been a disaster. Keeping up with them during a hunt was almost impossible.
On these occasions, we turned to drones which could fly unhindered over the treeless landscape and film the hunts in astonishing detail and from new angles. The Arctic conditions soon caught up with us though. During the one bright night of Arctic summer, katabatic winds destroyed the camp, flattening our tents and blowing the kitchen tent over a mile across the tundra. On other occasions white-outs would reduce visibility to nil and travelling the tundra would be even more perilous. For good measure a wandering polar bear passed by our camp, by just a mile! Luckily it thought better of coming to check out the camp. Despite the hardship endured by the team, the results speak for themselves."
Planet Earth III – full episode guide
Planet Earth III episode 1: Coasts – Sunday, October 22
Sir David Attenborough explores the dangerous frontiers created by the world's coasts, where animals fight for survival amidst constant change.
On South Africa's Robberg Peninsula, thousands of Cape fur seals are squeezed onto a small ledge. In recent years, this coast has been home to unprecedented numbers of great white sharks, and the seal colony must band together if they're to see off the world's most notorious predator.
On Namibia's infamous Skeleton Coast, where the world's oldest desert meets the cold Atlantic, we meet some unexpected residents. Hungry lions discover this coast for the first time in 40 years and try their luck in a huge seabird colony.
In tropical Raja Ampat, Indonesia, coral reef is sheltered by forest. Mangrove trees are salt-tolerant and rooted in the seabed, providing a unique opportunity for archer fish, which use jets of water like arrows to shoot down insects from high above.
On tiny Raine Island, tens of thousands of female green turtles come ashore to nest, but many are stranded by the ebbing tide. The island is on borrowed time. The end of the episode reveals the speed of change over the course of Sir David's lifetime. His was the first filming expedition in 1957. Little could he have known just how much the island would change in 66 years.
Planet Earth III episode 2: Ocean – Sunday, October 29
The shallow seas of the tropics may look like a paradise, but they are a battlefield, where even predators like the deadly lionfish must beware. Nothing is what it seems. The clown frogfish, the reef's most extraordinary hunter, carries a fishing rod on its head, baited with a shrimp-like lure that can prove fatally seductive.
Away from the tropics, in the cold waters off North America, the sun fuels forests of giant kelp. It is a dangerous place for young horn sharks. Giant sea bass and larger sharks patrol through the kelp. But the real danger is buried beneath. A little horn shark unwittingly stumbles into the ambush of an angel shark.
Finding a partner in the ocean is not always easy. In the Sea of Cortez, mobula rays perform astounding, acrobatic leaps to attract other rays, resulting in a gathering of vast numbers. All the noise, however, attracts a family of specialist ray-hunting orca that have a unique strategy to catch these fast and agile animals.
The least-known parts of the ocean are its great depths. Sunlight fades and you enter an alien world, encountering a massive siphonophore, longer than a blue whale, and a gulper eel with huge jaws that can engulf prey larger than its own body.
Planet Earth III episode 3: Deserts and Grasslands – Sunday, November 5
In the Namib desert, a pair of ostriches raise their family in the searing heat to keep them safe from predators – but time is ticking as the chicks begin to hatch.
In the desert, life exists in a world with almost no water, and it drives one troop of desert baboons on a continual quest to find it. A young mother who is low in the pecking order must battle for her right to drink – her newborn's life depends on it. Without water, her milk will run dry.
Leopards are the most adaptable of the big cats, and a handful of special individuals have learned to hunt by hiding and leaping from treetops, some higher than the roof of a two-storey house. Their lives depend on them getting this unique game of hide-and-seek right, and when they do, their prey doesn't see them coming.
Closer to the equator, a grassland paradise can be found – the Cerrado in Brazil. This is the richest grassland on earth and home to the rare, fruit-eating maned wolf. Little is known about this bizarre creature, and for the first time, we glimpse inside the den of wild maned wolf.
Finally, in central Africa, one of the world's most spectacular wildlife gatherings is testament to what can happen if we help protect these precious ecosystems and allow nature to restore its own balance.
Planet Earth III episode 4: Freshwater – Sunday, November 12
Fresh water is the lifeblood of planet Earth and the stage for extraordinary animal dramas.
In the heart of the Costa Rican rainforest, a little-known spectacle unfolds above a very special pond. Up to ten thousand gliding tree frogs – the world's largest known gathering of its kind – descend from the canopy for the most important breeding event of the year. It will only last a day, and with males outnumbering females nine to one, competition is fierce. This is a party you don't want to be late for.
In the Okavango Delta, the arrival of the great annual flood poses a significant challenge for a pack of five African wild dogs. On dry land, they are one of the continent's most successful hunters, but as their hunting grounds turn to swamp, they must find an innovative way to master this water world.
Meanwhile, millions of goby fish on the remote volcanic island of Bioko prepare for a perilous journey. After months feeding out at sea, they return to fresh water to breed. The safest place to lay their eggs is where ocean predators can't follow – at the very top of a 30m waterfall. Surely an impossible journey for a fish only an inch long, and one that will require a bizarre physical transformation.
Fresh water is vital to life, yet it is a finite resource. Of all the water on earth, only 2.5 per cent is fresh and most of that is locked up as ice or hidden deep below ground. In fact, less than one per cent of fresh water is accessible.
Planet Earth III episode 5: Forests – Sunday, November 19
Sir David Attenborough journeys into the hidden world of forests, where lives are entwined in the most unexpected of ways. From the temperate rainforests of Canada, where rarely seen 'spirit bears' fish for salmon, to the teak forests of India, where whistling wild dogs work together to bring down prey three times their size, the forests of planet Earth are full of unseen connections.
To stand out in the misty mountainous forests of China, male tragopan have developed a comical dance routine, whilst in the dense tropical rainforest, treehoppers form surprising alliances to fight off assassin bugs, and oriental pied hornbills go to incredible lengths to protect their young.
Even though we are only now beginning to understand how deeply interconnected life in the forest is, we do know that those connections are threatened by deforestation. Each individual tree is an intricate ecosystem in its own right, yet humans cut down 15 billion of them every year. In the Amazon, they are being replaced by plantations of a single species of tree – eucalyptus – which turn rich and complex worlds into little more than green deserts. In the small patches of remaining forest, animals like chimpanzees, our closest relatives, are forced to carve out an existence in the human world.

Planet Earth III episode 6: Extremes – Sunday, November 26
David Attenborough reveals the extraordinary ways in which animals battle to survive the elements in a world of extremes - places where life exists on a knife edge. From mountain summits to scorching deserts, polar tundra to deep underground caves, these remote places are rarely visited, yet the animals that survive there are some of the most resilient and specially adapted on Earth.
In Vietnam, the true scale and grandeur of what's thought to be the world's largest cave - Hang Son Doong - is revealed. In its depths, blind, white cave fish are found in tiny pools of water, surviving on nutrients washed in from the jungle above.
Possibly the ultimate huddle is found in the mountains of Mexico, where millions of monarch butterflies are overwintering. But the calm is shattered when a storm hits their forest shelter.
As the climate changes, extreme weather events are becoming more frequent and often more intense. On the plains of Kenya, an elephant matriarch is struggling to keep her two sons alive. After months of drought and with food and water supplies critically low, the family are faced with tragedy.
Few places are more extreme than the Gobi Desert - temperatures here can range up to 40 degrees Celsius. But one iconic animal of the extremes has made its home here: the snow leopard. This rare and intimate view of a mother and cubs reminds us that the extremes still hold some of planet earth's greatest secrets and most spectacular natural wonders.
Planet Earth III episode 7: Human – Sunday, December 3
Altering 80% of the land's surface, there are now over 8 billion people on the planet. They must to share this space with a myriad of species.
Planet Earth III episode 8: Heroes – Sunday, December 10
We meet some incredible conservation champions on nature's front line, fighting to preserve the future of our beautiful planet.

Get daily insight, inspiration and deals in your inbox
Get the hottest deals available in your inbox plus news, reviews, opinion, analysis and more from the TechRadar team.
Tom is a freelance writer, predominantly focusing on film and TV. A graduate of Film Studies at University of South Wales, if he's not diving in to the Collector's Edition Blu Ray of an obscure 80s horror, you'll find him getting lost with his dog or mucking about in the water with his board.