While it might fall into the same pitfalls as most gaming laptops - namely, poor speakers and mediocre battery life - the Lenovo Legion 5i (2022) is a fierce offering with a sensible price tag, making it a great choice for anyone looking for a gaming laptop that can go the distance but won't break the bank.
Pros
+

Competitive pricing

+

Excellent build quality

+

Solid gaming performance

+

Good screen
Cons
-

Typically poor battery life

-

Speakers are rubbish
Why you can trust TechRadar We spend hours testing every product or service we review, so you can be sure you're buying the best. Find out more about how we test.
Lenovo Legion 5i (2022): Two-minute review
Lenovo's Legion line of gaming laptops has been putting out bangers for years. Back in 2021, we reviewed the previous model of this laptop - the RTX 2060-equipped Lenovo Legion 5i - and were generally impressed by the solid performance and fair pricing. More recently, we awarded the Legion 5 Pro a rare 5-star review, again citing its excellent gaming capabilities and sensible price tag.
We're pleased to report that having spent some time with the most recent 2022 model of the Lenovo Legion 5i, it remains able to trade blows with the best gaming laptops and packs a punch despite its humble appearance.
The model we tested came with an Intel Core i7-12700H CPU and an Nvidia GeForce RTX 3060 graphics card, which puts it pretty squarely in the mid-range space as far as gaming laptops go. There's a variety of other models with different processors and GPUs, all of which look to offer a comparable price-to-performance ratio to our review unit.
Although this model of the Lenovo Legion 5i (2022) comes with a 1440p display, the RTX 3060 inside it is arguably more of a 1080p card. You can squeeze some extra frames out of it at 1440p using Nvidia's nifty DLSS tech, however, so the pairing isn't entirely foolish. There are models of the Legion 5i (and the AMD Ryzen-powered Legion 5) that use a 1080p display instead, but we think opting for the higher resolution is worth it here since the display on our review model is actually excellent for the asking price.
On top of generally solid performance and specs, the Lenovo Legion 5i is also just a very nice piece of hardware. It might sound like a silly thing to fixate on, but all of the best laptops have an appealing physical design, and the Legion 5i is no exception; a sleek metallic grey finish with a backlit keyboard and a robust hinge.
Lenovo hasn't skimped on the features here either, with a solid selection of physical ports and the latest Wi-Fi 6E capabilities. The DDR5 memory is a great added bonus (especially since a lot of more affordable gaming laptops are still rocking DDR4, and it's not a mandatory upgrade for the 12th-gen Intel CPU), and we were surprised to see not just regular USB-C ports but also a Thunderbolt 4 port.
It's a bit on the heavy side, and the battery life is unsurprisingly garbage, two pitfalls that almost every gaming laptop trips into. Ultimately though, this isn't a laptop for on-the-go gaming; it's a desktop replacement system, and it does that just fantastically.
Lenovo Legion 5i (2022) review: Price and availability
Starts at $1,099.99 / £1,293.49 / AU$2,349
UK version tested costs £1,800
Massive variety of configurations
The Lenovo Legion 5i starts at $1,099.99 in the US, which gets you essentially the same system as the one we've reviewed here, but with a 1080p display and an RTX 3050 Ti instead of an RTX 3060. For our money, the 1080p RTX 3060 model available in the US is a massively better value since it's only marginally more expensive at $1,229.99.
The highest-spec model - which packs double the RAM and an RTX 3070 Ti GPU - costs $2,499.99 - not quite as much bang for your buck, in our opinion. There are also the Legion 5i Pro models and Legion 5 models of both (which use AMD Ryzen CPUs; note the lack of 'i' denoting 'Intel'). The cheapest Legion 5 available costs $1,049.99, but we wouldn't recommend getting the bottom-dollar model.
Our review model is a UK unit that costs £1,500 (AU$3,169), which doesn't quite hold up to the US pricing but is still decent considering the 1440p screen and i7 processor (the cheaper models in the US use a Core i5-12500H). It looks like this exact model isn't available in the US; if you want a higher resolution, it means opting for a slightly bigger screen. We ran our tests in 1080p, though, so the performance stats found below will be useful for both British and American readers.
Overall, it's not going to touch the best cheap laptops out there if you're looking for a super-budget device, but it does offer a strong level of performance and a wide feature set for the asking price. It's also worth noting that Lenovo has regular flash sales on its own online store, and many of its gaming laptops come with a free 3-month trial of PC Game Pass, further adding to the value.
Lenovo Legion 5i (2022) review: Specs
The Lenovo Legion 5i comes in a wide range of configurations, with the CPU and GPU being the primary varying factor. It can come with an Intel Core i5 or i7 processor and a variety of Nvidia RTX 3000 GPUs, from the 3050 up to the 3070 Ti. RAM and SSD capacity also vary between models; you can see the version we received below, along with the highest-spec and lowest-spec configurations.
Swipe to scroll horizontally
The specs of our Lenovo Legion 5i (2022) review unit

| | Lenovo Legion 5i (2022) |
| --- | --- |
| Price: | $1,499 / £1,500 / AU$3,169 |
| CPU: | Intel Core i7-12700H |
| Graphics: | Nvidia GeForce RTX 3060 |
| RAM: | 16GB DDR5-4800 |
| Screen: | 15.6-inch 2560 x 1440, 165Hz, IPS |
| Storage: | 1TB PCIe Gen4 SSD |
| Ports: | 1x Thunderbolt 4, 2x USB-C 3.2 Gen 2, 3x USB-A 3.2 Gen 1, RJ-45 Ethernet, HDMI 2.0, combi audio jack |
| Wireless: | Wi-Fi 6E, Bluetooth 5.1 |
| Camera: | 1080p webcam |
| Weight: | 2.49 kg |
| Dimensions: | 2.7 x 36.0 x 26.4 cm |
Lenovo Legion 5i (2022) review: Design
Robust, well-designed chassis
Relatively thin, but heavy
Ports are mostly on the rear edge
Lenovo hasn't made any huge changes to the physical design of the Legion laptop line for a little while, but that's fine by us. This Legion 5i is a good-looking laptop with a relatively minimalist style, a far cry from the gaudy RGB-laden products that typically populate the gaming laptop section of your local tech hardware store.
The exterior is mostly brushed metal, which gives the chassis a solid, durable feel that should hold up to bumps and drops. It's also thinner than many gaming laptops in its power and price class, making it a bit more portable, but this is somewhat counteracted by the metal construction resulting in increased overall weight. It's not the heaviest gaming laptop we've reviewed, but at two and a half kilos for a 15-inch model, it's certainly not lightweight.
While there are some USB ports and a headphone jack on the sides of the laptop, most of the physical ports are situated along the back edge. This will be a matter of personal taste; we're divided here on the TechRadar team as to whether these rear ports are actually more convenient. Some gaming laptops position literally all the ports on the rear edge, which can make plugging in a USB mouse or flash drive inconvenient, so it's good to see that at least some of the ports are more accessible here.
The keyboard isn't doing anything particularly revolutionary here, but it's comfortable to use and the slightly curved shape of the keycaps means that your fingers easily find each key when you're typing. Lenovo has done a good job of packing in a full-scale keyboard with a numpad here. Nothing feels cramped, and the arrow keys jut out slightly from the keyboard's outline to avoid compacting the up and down buttons (as many laptops do).
The touchpad is perfectly fine but isn't likely to see much use since this is a gaming laptop, and anyone using it for extended periods is almost certainly going to connect a gaming mouse. The same goes for the twin stereo speakers, which are functional but decidedly unimpressive. Know that you're going to want a proper gaming headset - though again, this is a criticism we could level at the majority of gaming laptops.
Lenovo Legion 5i (2022) review: Features
Wi-Fi 6E and Thunderbolt 4 support
Good display
Legion software suite is just okay
The Lenovo Legion 5i's display is a pretty straightforward 1440p panel, which offers a snappy 165Hz refresh rate for esports gaming and generally pretty excellent color reproduction. We do wish the blacks were a little deeper, but considering the price point here, we couldn't reasonably expect visual perfection. Some cheaper versions are available with a 1080p display instead (specific model availability varies a lot between regions, though).
Above the display is a 720p webcam and mic array, which feel like a bit of an afterthought but are a welcome inclusion nonetheless for anyone who might want to use this laptop for video calls. We were pleased to see a physical kill switch for the camera on the side of the laptop, so you can disable it when you're not using it. Don't expect to use it for streaming, though, since we'd say 1080p is really the minimum for that.
All models of the Legion 5i (including the entry-level configurations) use Wi-Fi 6E and Bluetooth 5.1. The former has been around for a while in more premium gaming laptops, so it's good to see that it's now becoming the norm - replacing the slower Wi-Fi 6 standard - in more budget-friendly devices too.
There's also Thunderbolt 4 support, specifically for one of the USB-C ports on the laptop's right-hand side. It can't be used for input power delivery so you won't be able to charge the laptop with this port, but the speed of Thunderbolt 4 will no doubt be a boon for users who intend to take advantage of the USB-C ports.
Lastly, we need to discuss the preinstalled software that comes with the Legion 5i. Lenovo Vantage is a relatively straightforward utility software for monitoring and tweaking your system performance; it's nothing groundbreaking, but it does the job well enough. There's also the Legion AI Engine, which uses deep learning to intelligently redirect power between the CPU and GPU to optimize performance.
Legion Arena, on the other hand, is pointless. It's a 'shared launcher' tool that allows you to launch games from different apps (like Steam, Epic, or GoG) all in one convenient place. Every gaming laptop seems to have a version of this now, and it's broadly useless. What's wrong with desktop shortcuts?
Lenovo Legion 5i (2022) review: Performance
1080p is ideal; 1440p is an option for most games
12th-gen Intel i7 CPU works hard
Gets a little warm when gaming
Benchmarks
Here's how the Lenovo Legion 5i (2022) performed in our suite of benchmark tests:
3DMark Night Raid: 52,681; Fire Strike: 20,792; Time Spy: 9,753
Cinebench R20 multi-core: 7,313
GeekBench 5: 1,768 (single-core); 12,904 (multi-core)
PCMark 10 (Modern Office): 8,062
PCMark 10 (Battery life test): 3 hours and 32 minutes
TechRadar Battery Life Test: 3 hours and 59 minutes
Total War: Warhammer III (1080p, Ultra): 66 fps; (1080p, Low): 175 fps
Cyberpunk 2077 (1080p, Ultra): 70 fps; (1080p, Low): 113 fps
Dirt 5 (1080p, Ultra): 75 fps; (1080p, Low): 159 fps
Considering the price point, the overall performance of the Lenovo Legion 5i (2022) is incredible. Sure, that RTX 3060 isn't going to blow you away with 4K gaming delights, but it provides excellent framerates at 1080p in all the best PC games. You can comfortably play Cyberpunk 2077 at maxed-out settings in FHD without your fps dropping below 60.
It's definitely competent enough to make full use of the 1440p display in our review model, too - provided you dial back the graphical settings a bit. You can also use DLSS to boost the framerate at higher resolutions. We don't feature these in our benchmarking tests since they're not running natively, but you should be aware that it's an option!
The Intel Core i7-12700H at the heart of this Legion laptop is fantastic; the upgraded performance/efficiency split core architecture of Intel's 12th-generation processors produces amazing multicore performance, meaning that the Legion 5i sings in CPU-intensive games such as real-time strategy titles. DDR5 memory support is also a nice bonus here; Lenovo could've easily stuck with cheaper DDR4 instead.
CPU performance outside of games is great too, with decent results in the Cinebench R20 and GeekBench 5 multicore tests. The midrange GPU means that this isn't going to be the perfect machine for high-end workloads like video editing or 3D animation, but it should be able to handle some casual creative work - something that is in increasing demand among younger users.
The twin fans that comprise the Legion 5i's cooling solution aren't too noisy - a rare sight among gaming laptops these days, which frequently sound like they're about to blast off Team Rocket-style - but the laptop's metal casing does get a bit warm on the underside during extended use.
It's nothing too egregious (we've reviewed laptops that could double as space heaters) but it's too hot to actually put it on your lap while you're gaming. If you're planning on using this laptop for long gaming sessions, you might want to invest in one of the best laptop cooling pads - or just get a hardback book to prop up the back edge and give the fans underneath some breathing room.
Lenovo Legion 5i review: Battery life
Maxes out at four hours
Significantly less for actual gaming use
Supports fast charging
We could fill this entire section in basically every gaming laptop review with a single sentence reading 'look, it's a gaming laptop; the battery life is bad'. But we won't, because we're professional journalists (and our editorial overlords would shout at us).
This wasn't a shock. With any modern gaming laptop you're going to spend most of your time near a wall outlet, and the overall battery life isn't terrible, so we can't count it too much against the Legion 5i. On the bright side, it charges very fast indeed, topping the battery up by as much as 80% in just half an hour.
Should you buy the Lenovo Legion 5i (2022)?
Swipe to scroll horizontally
Lenovo Legion 5i (2022)

| Attributes | Notes | Rating |
| --- | --- | --- |
| Price | Competitive pricing on a midrange gaming laptop? We love to see it. | 4.5/5 |
| Design | A refined and durable chassis, though the rear ports may be annoying for some. | 4/5 |
| Features | A broad feature set including Thunderbolt 4 is great to see in a laptop at this price point. | 4.5/5 |
| Performance | The RTX 3060 and i7-12700H work incredibly hard here, providing solid 1080p gaming performance. | 4.5/5 |
| Battery life | Lackluster to say the least, but most gaming laptops are just as bad. At least it charges fast! | 3.5/5 |
Buy it if...
You want bang for your buck
While there are certainly cheaper laptops out there, the Lenovo Legion 5i (2022) offers a perfectly sound price-to-performance proposition with affordable entry-level configurations.
You need lots of ports
The Legion 5i has basically every physical connection you could want from a gaming laptop, including Thunderbolt 4, HDMI, and an Ethernet port to ensure your internet connection remains speedy and stable.
You like esports games
The 165Hz screen is great for twitchy esports shooters like CS:GO and Valorant, where high refresh rates are king, and the RTX 3060 GPU should be able to easily handle running those games at buttery-smooth framerates.
Don't buy it if...
You're a streamer
Anyone hunting for a gaming laptop to stream on Twitch with should probably be looking at some slightly higher-end hardware; the 720p camera and RTX 3060 on offer here aren't quite going to cut it.
You don't want to wear a headset
While most gamers will be perfectly happy with donning a pair of cans to play, some prefer speaker audio - and in this area, the Legion 5i underdelivers. If you want to be playing music, movies, or game audio out loud, you may be better served elsewhere.
You want ultra portability
The Lenovo Legion 5i (2022) is actually fairly thin and compact for a gaming laptop, but its all-metal construction makes it quite heavy overall, and it's still a 15-inch laptop so it won't fit in smaller bags.
Lenovo Legion 5i (2022) review: Also consider
Swipe to scroll horizontally
| | Lenovo Legion 5i (2022) | Razer Blade 14 (2022) | Asus TUF Dash F15 |
| --- | --- | --- | --- |
| Price: | $1,499 / £1,500 / AU$3,169 | $2,600 / £2,700 / AU$4,699 | $1,449 / £1,060 / AU$1,890 |
| CPU: | Intel Core i7-12700H | AMD Ryzen 6900HX | Intel Core i7-11375H |
| Graphics: | Nvidia GeForce RTX 3060 | Nvidia GeForce RTX 3070 Ti | Nvidia GeForce RTX 3070 |
| RAM: | 16GB DDR5-4800 | 16GB DDR5-4800 | 16GB DDR4-3200 |
| Screen: | 15.6-inch 2560 x 1440, 165Hz, IPS | 14-inch 2560 x 1440, 165Hz | 15-inch 1080p IPS, 240Hz |
| Storage: | 1TB PCIe Gen4 SSD | 1TB PCIe Gen4 SSD | 1TB SSD |
| Ports: | 1x Thunderbolt 4, 2x USB-C 3.2 Gen 2, 3x USB-A 3.2 Gen 1, RJ-45 Ethernet, HDMI 2.0, combi audio jack | 4 x Thunderbolt 4, SD card reader, combi audio jack | 3 x USB-A 3.2, 1 x USB-C with Thunderbolt 4, 1 x HDMI 2.0, 1 x ethernet, 1 x 3.5mm audio jack |
| Wireless: | Wi-Fi 6E, Bluetooth 5.1 | Wi-Fi 6E, Bluetooth 5.3 | Wi-Fi 6, Bluetooth 5.1 |
| Camera: | 1080p webcam | 1080p IR webcam | 720p webcam |
| Weight: | 2.49 kg | 1.78 kg | 2.00kg |
| Dimensions: | 2.7 x 36.0 x 26.4 cm | 1.7 x 32.0 x 22.0 cm | 1.92 x 36 x 25.2cm |
If our Lenovo Legion 5i (2022) review has you considering other options, here are two more laptops to consider...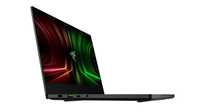 Razer Blade 14 (2022)
If you're looking for something both more compact and more powerful, Razer's latest 14-inch gaming laptop is a fierce contender. Be aware that most configurations are a lot more expensive than the Legion 5i - though you can save some cash by opting for the $2,000 entry-level model.
Check out our Razer Blade 14 (2022) review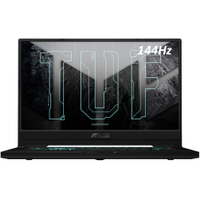 Asus TUF Dash F15
A favorite of ours, the TUF Dash F15 provides good performance in a well-built chassis for around the same price as the Lenovo Legion 5i. If you're looking for a gaming laptop with a bit more style, this could be a great choice - and it's a bit thinner than Lenovo's offering, too.
Check out our Asus TUF Dash F15 review
How I tested the Lenovo Legion 5i (2022)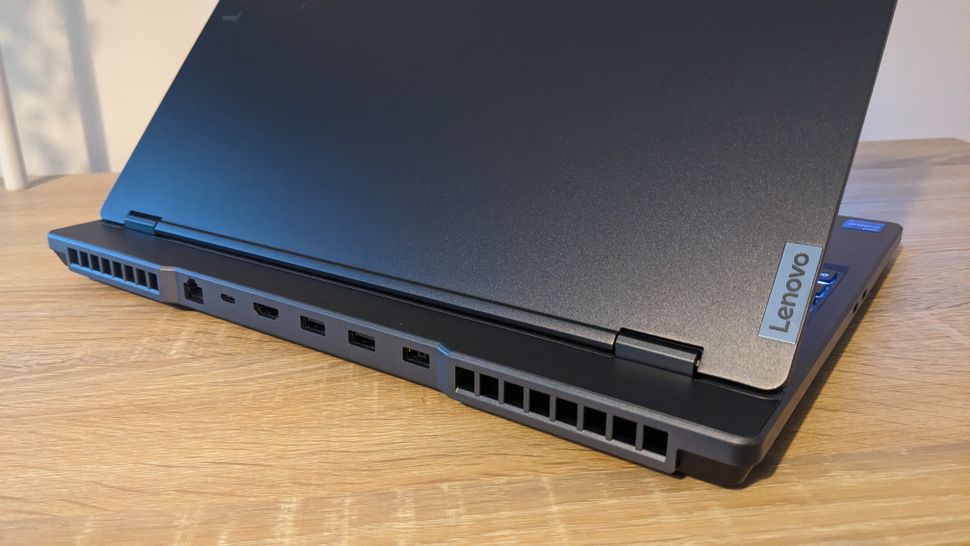 I used the laptop for everyday work for two weeks
I played games on it for just under eight hours in total
I dropped it on my kitchen floor
Anyone who knows me won't be shocked to hear that I've reviewed dozens upon dozens of gaming laptops, and at this point, my testing process is quite refined. I spent close to eight hours just playing games such as Destiny 2 and Cyberpunk 2077 on the Lenovo Legion 5i (2022) - outside of work hours, to be clear - as well as using it for general tasks during the day.
I specifically used it to write the majority of this review (along with some other articles) in order to get a good feel of the keyboard quality, and specifically used it without a mouse for the majority of my non-gaming time with it - something I would never normally do, but it's useful for gauging the performance of the trackpad.
I also, upon first unboxing the Legion 5i, managed to drop it directly onto the wooden floor of my kitchen. This was not an intentional piece of durability testing, but the laptop was mercifully undamaged, allowing me to remark on its robust chassis. While years of testing laptops may have attuned me to their strengths and flaws, it has not made me any less of a klutz.
First reviewed March 2023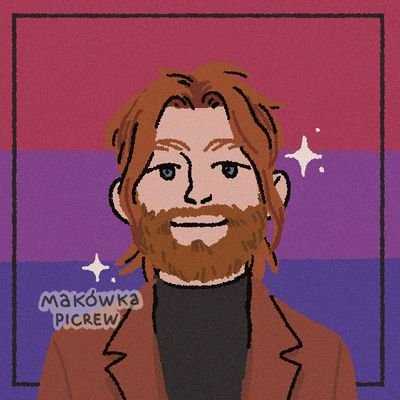 Christian is TechRadar's UK-based Computing Editor. He came to us from Maximum PC magazine, where he fell in love with computer hardware and building PCs. He was a regular fixture amongst our freelance review team before making the jump to TechRadar, and can usually be found drooling over the latest high-end graphics card or gaming laptop before looking at his bank account balance and crying.
Christian is a keen campaigner for LGBTQ+ rights and the owner of a charming rescue dog named Lucy, having adopted her after he beat cancer in 2021. She keeps him fit and healthy through a combination of face-licking and long walks, and only occasionally barks at him to demand treats when he's trying to work from home.