Five years on and Sling TV is still going strong - according to DISH, the service reached a record-high 2.4 million subscribers at the end of 2018, making it the most popular live TV streaming service in America.
Since 2014, Sling TV has been sticking a wooden stake into traditional cable operators' ice-cold hearts by offering the same channels without the costly bill at the end of the month, not to mention the expensive equipment cluttering up the space underneath your TV.
Sling isn't the only live TV streaming game in town – there's Hulu with Live TV, AT&T has its TV replacement called DirecTV Now and YouTube has YouTube TV – but of them all, if cost of cable is what made you cut the cord, Sling's $25 per month package is still the best way to watch TV on the go.
Said simply, Sling TV is live TV streaming whenever and wherever. No contracts, no equipment and no costly statement.
How to watch Sling TV absolutely FREE
Whether it's a shameless way to encourage people to try out the service or a genuinely benevolent act, Sling TV has over 5,000 films and TV shows that you can watch for free whenever you want.
OK, so there isn't much available that will change your life. But from time-to-time they throw episodes of quality programming such as Rick and Morty and American Gods on there. And there are so many films available that's likely to be something on there to suit your needs - especially if you're after some thought-free comfort watching or, on the opposite side of the spectrum, spooky horror films.
There's no credit card or registration required, you just head to the Sling website and start watching,
So what devices can I use to watch it?
Create an account on DISH's website and use that info to login to the app on iOS, Android, Apple TV, Amazon Fire TV and Amazon Fire TV Stick, Xbox One, Chromecast via the Sling TV app, any Android TV system and nearly every Roku device.
DISH and LG have a partnership that brings the live TV streaming service to any of the Korean manufacturer's webOS smart TVs and it's also available on Roku TVs, Vizio SmartCast TVs and select Samsung smart TVs.
Want to watch it directly on your laptop? For awhile Sling TV offered a desktop app that you could download to watch the streaming service – but, starting in August, you can now view it directly in-browser thanks to its new Google Chrome beta for PC and Mac.
A complete list of supported products can be found on Sling's website.
The system is more eloquent than apps like TWC TV or Xfinity, and while the latter is almost universally available, trying to remember whose name and email you use to login can ruin a session before it even starts.
It's also worth noting that Sling TV has partnered up with T-Mobile to offer subscribers unlimited streaming video on their T-Mobile smartphones and tablets without eating into their LTE data.
What channels are included?
Channel packages can be a bit confusing, but it helps if you imagine them like a cafeteria lunch line. First things first: you're going to need an entree to get started. Your two options are Sling Orange and Sling Blue. If you're the only person who plans on watching Sling TV in the house, you want Orange. If you plan on sharing it with the whole family, you're going to want to go Blue.
So far, channels on the basic, $25-per-month plan (now called Sling Orange) include ESPN, ESPN2, ESPN3, TNT, TBS, HGTV, DIY Network, Food Network, Travel Channel, CNN, Cartoon Network, ABC Family, Disney Channel, AMC, IFC and, most recently, A&E, History, H2, Lifetime, Bloomberg, Newsy, Flama, a music entertainment channel called AXS TV and, most recently, a tech channel called Cheddar that you can only find on Sling TV.
Sling Blue shares many of the same channels, but allows more than one person to be watching at a time and costs $25 per month. It also should be noted that Sling Blue doesn't have any of the Disney-owned channels, and instead has channels from the Fox, NBC and Viacom families, including CSN.
Once you've selected your basic package, it's time to look at the dessert options.
If you're looking to tack on some of the premium channels, Sling TV offers both HBO and Cinemax for $15 and $10 a month, respectively, however they require a subscription to the "Best of Live TV" package. Not to be left out, STARZ has also joined the premium pay-TV group by offering its channels, STARZ and STARZ Encore, for an extra $9 per month. And now, completing the premium offerings, SHOWTIME has also signed to Sling and will offer a streaming version of its channel for $10 extra per month.
In addition to the two base subscriptions and the premium options listed above, 11 add-on packages are available for an additional $5 apiece each month:
Heartland Extra will add The Cowboy Channel, PixL, Family Net, Sportsman Channel, Outdoor Channel, World Fishing Network and RFD-TV.
Kids Extra, with Disney Jr, Disney XD, Boomerang, Duck TV, Baby TV, TeenNick, NickToons and Nick Jr.
Sports Extra, which includes the SEC Network, ESPNEWS, ESPNU, Universal Sports, Univision Deportes, beIN Sports, ESPN Buzzer Beater, ESPN Bases Loaded, ESPN Goal Line, Campus Insiders and Outside Television.
Comedy extra, which includes MTV, TruTV, Spike, MTV2, CMT, Logo, TV Land, GSN and El Rey.
Lifestyle extra, with Cooking Channel, DIY, truTV, WE tv, FYI, LMN, VH1, BET, Vibrant, Oxygen and E!.
Hollywood Extra, which includes live and video-on-demand content from EPIX, EPIX2, EPIX3, EPIX Drive-In, Sundance TV, Turner Classic Movies (TCM) and HDNet Movies
World News Extra, with Fusion, HLN, News 18 India, Euronews, NDTV 24x7, France24, RT, BBC World News, MSNBC, CNBC and TheBlaze.
Deportes Extra includes Azteca, beIN Español, beIN HD (English), Univison, Univision Deportes and UniMás.
Películas & Novelas Extra includes Azteca Corazon, Cinelatino, De Película, De Película Clasico, Pasiones, Univision tlnovelas, Univision and UniMás.
CentroAmerica Unlike the other packages here, CentroAmerica can be purchased by itself for $10 per month, or part of the Orange or Blue packages for $5 a month. The package caters to the needs of people from Central America (El Salvador, Guatemala, Costa Rica, and others) and includes three channels: CB24 Centroamerica TV and Tele El Salvador.
These channel line-ups excel at offering additional niche programming for a few extra bucks per month. Not seeing something you like? Sling TV often adds to this channel line-up and creates totally new packages every few months.
Functionality
Now, remember when you asked about Slingbox? Well, it's true, Sling TV and Slingbox share a few similarities beyond the first syllable.
Sling TV allows you to pause, rewind and fast-forward live TV on some channels (note the word "some" there), and grants you the ability to watch shows a few days after they've aired.
Also similar to Slingbox, Sling TV lets you watch its service on most mobile devices anywhere in the world. That is, as long as you can establish and maintain a bitrate of about 1.5 Mbps for high-quality streams, 0.8Mbps for medium resolution, and 0.5 Mbps for low-quality.
That all said, where Sling TV runs into a bit of trouble is when you take streams from a smaller screen and put it on a bigger one. We found that Sling TV performed the best on an iPhone SE – the stream was crisp and clear, and audio came through perfectly.
Throw it from a mobile device onto the big screen via Chromecast, however, and everything goes awry – quality dips in and out, while audio goes from pristine cable quality to a crackly garbled mess.
One function that I felt was a huge weak point on every platform, however, was the ability to search for the show you want to watch – search exists on every platform, but it's not complete and often returns results that don't make sense.
Try searching "Game of Thrones", for example, and Sling TV spits out dozens of results – random news shows that featured a Game of Thrones segment, a behind the scenes look at the making of Game of Thrones, everything but the show itself.
Sling TV? Is it the same thing as a Slingbox?
While there are some concepts borrowed from Slingbox, Sling TV is in a different league when it comes to cutting the cord.
Sling TV is a US-only service offered from DISH that allows you to watch the channels you'd typically find on basic cable for $25 a month without a contract, subscription to DISH or pesky equipment on your roof or in your living room.
On top of the channels offered with the base subscription package, Sling TV allows you to tack on additional add-on content packs (usually five or six channels based around a specific theme) for an extra $4.99. For the more premium experience-oriented watchers out there, Sling TV also offers HBO, STARZ and EPIX for a few dollars extra per month, along streams of pay-per-view events on an a la carte pricing structure.
Like Netflix or Amazon Prime, Sling TV uses your existing internet connection to stream your favorite content – all you need is some sort of player like a Roku, Xbox One or Android TV device to watch it on.
Cloud DVR on Sling TV
While searching is somewhat of a headache, Sling TV does offer a cloud DVR service similar to what we've seen on PlayStation Vue. The feature, called First Look, allows you to save up to 50 hours of content to your account that you can watch at a later date – think on-demand, but you get to pick the shows.
The program costs $5 per month extra, and is currently only available on Roku devices, Roku TVs, Amazon Fire TV and Fire TV Stick, and Amazon tablets.
Sling TV Orange? Is that some sort of fruit drink?
Nope! (Well ... not yet anyway.)
One of Sling TV's biggest challenges has been that two viewers in the same family couldn't watch a stream at the same time – at least that's the way it was when the service started last year.
But Sling TV now comes in two forms: Sling Orange, which follows the old model's service by only allowing one person to watch a stream at a time, and Sling Blue, which allows many people in the same family stream at the same time.
Sling TV on Roku
While Sling TV really excelled on iOS (which we'll get to in a minute), it also played just fine on Roku's OS, specifically if you're using a Roku 3, Roku 4 or one of the newer 2016 systems.
By and large, the experience on Roku was everything I've come to love about a cable box: simple functionality, clean layout and crisp picture. Installing the app was as easy as going to Roku channel store, finding the Sling TV app and pushing it to my Roku 3.
Coming from the home screen, Sling TV's interface loads up In a matter of seconds. The time it takes to get from home screen to live TV is astonishing - it's leagues faster than the time it takes my DirecTV cable box to boot up.
Once loaded, the stream was crisp and clear. (This obviously is a YMMV situation, as my home setup isn't identical - or even necessarily in the same ballpark - as everyone else.) A quick test of my network showed I was pulling around 26Mbps over Wi-Fi, which worked fairly well at high-quality 1080p 99% of the time.
The only stark contrast to traditional cable, at this point at least, is the amount of content available on Sling TV.
Comparatively, the 40-or-so channels offered on Sling TV are just a drop in the bucket compared to the over-800 I have available on DirecTV. And because you aren't able to record a show like you can on TiVo, you're limited to watching whatever's on or whatever's been on in the past few days.
Sling TV on iOS
Sling TV on iOS is a vastly different experience. Not only are you trading down to a smaller screen size, but you're also losing connection stability and clean interface of the set-top app.
Using an iPhone 5S for testing, I took Sling TV with me for a gauntlet of daily errands. As you might expect, over LTE the stream was nearly flawless. Dropping down to 3G, however, presented real problems as seconds slipped away to buffering screens.
Problematically, when you return home, continuing what you were watching on your phone isn't as simple as starting up your Roku. You'll need to go into the menu, find the show you were watching and rewind it manually.
Trying to use both a phone and a Roku at the same time won't work either (unless you subscribe to Sling Blue). DISH is clearly (and rightfully) afraid of the account-sharing trap that has befallen HBO Go and Netflix, and doesn't allow two devices using the same account to run the service simultaneously.
Overall, I found the iOS experience less enjoyable than the set-top app, but still impressive. Being able to take TV figuratively anywhere is an appealing, practical proposition for morning commuters or long-distance travelers.
Sling TV on Amazon Fire TV
The interface on Amazon Fire TV looks almost identical to the service on Roku, which is to say clean and convenient. Pressing the "list" button on Fire TV remotes brings up a channel listing while the three media control buttons do their things on playback-enabled channels.
The service looks a little clearer than it did on Roku - Sling probably set the highest visual quality as a default on Amazon devices - but it does seem to hit a few more snags. The system was stuck in buffering for such a long time at one point that it completely shutoff. Whether this was a one-time fluke or a persistent problem remains to be seen...
Sling TV on Xbox One
When I heard Sling was shooting for five platforms in five months, I had my doubts it could keep up with the development pace. Yet here we are just two months later talking about the fourth version of the system, Xbox One.
If you've used the service on any of the set-top boxes so far, you'll probably know what to expect here.
The channel interface is brought up with a flick of the stick in any direction, while the menu button (formerly known as start) opens up a menu for video-on-demand movies. Last but not least is the share button (again, formerly known as back) that brings up a menu that filters channels by category.
One major change worth noting is that Sling - unlike some apps on Xbox One - actually utilizes the Kinect to take in voice commands and allows you to pin both video-on-demand and specific channels to your home screen.
During testing I noticed a fair bit of latency (38ms compared to 30 on my tablet), which caused the service to stop and stutter multiple times. This occurred with a 4.24Mbps download speed and could be a worrying sign for potential Xbox One users.
Overall the service looks great and is functionally stable on Xbox One, but its performance - as users have noted in the comments - will definitely vary depending on your connection speed.
Best Sling TV bundles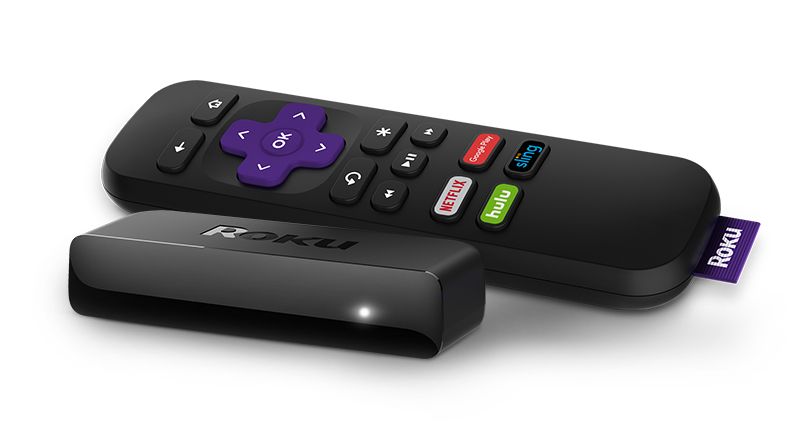 Roku Express – Get a free Roku Express (retail price: $29.99) when you prepay for two months of Sling TV.

Roku Ultra – Get $50 off a Roku Ultra (retail price: $99.99) when you prepay for three months of Sling TV.