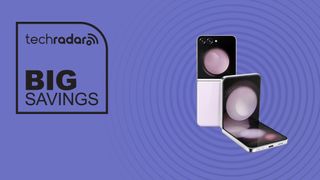 (Image credit: Samsung)
The Samsung Galaxy Z Flip5 has, since launching, been one of the best foldable phones on the market. Now, thanks to this new phone deal, you can get your hands on one and save big thanks to one of the best phone deals around.
For a limited time, when you purchase a Samsung Galaxy Z Flip5 from a participating retailer, you can claim a free Chromebook Go laptop, worth £299.
The Galaxy Chromebook Go is a solid device for those looking for a laptop with great connectivity options, thanks to the inclusion of a SIM port, a spacious keyboard for easy typing, and a battery life that will comfortably last you over 11 hours to get you through a working day.
---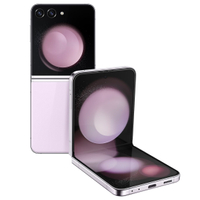 Offer FAQs
How do I claim my free Chromebook Go?
To claim your free Galaxy Chromebook Go, head to: https://samsungoffers.claims/sam/perfectpartners/en-GB/claim/get-started
To make the process go smoothly, check sure you purchased via a participating retailer, and make sure you are:
- Within 30 days of purchase
- Have proof of your purchase
- Have your IMEI1 number ready
To find your IMEI1 number, dial *#06# on your keypad or in settings, go to the 'About phone' section.
Once you have submitted your claim, Samsung will contact you within 5 working days to confirm your claim has been approved.
How long will it take for my Chromebook Go to be delivered?
Once your claim has been approved by Samsung, delivery can take up to 45 days.
Samsung will contact you once your device has been sent to allow you to track your delivery in more detail.
---
Why choose Samsung Galaxy Z Flip5?
The Samsung Galaxy Z Flip5 has set a benchmark for what can be expected from the best foldable phones in today's market.
Equipped with a Qualcomm Snapdragon 8 Gen 2, an adaptive 120Hz 6.7-inch display and a dual 12MP rear camera, the latest iteration of Samsung's Z Flip range provides the premium experience you would expect from the latest flagship phones, with the added benefit of a smaller form factor thanks to its clamshell folding design.
Taking some of the key aspects of its predecessor, the Z Flip4, and improving them, the Samsung Galaxy Z Flip5 has retained its IPX8 water-resistance rating, whilst becoming 2mm thinner than the Z Flip4. Most notably though, the Z Flip5 now lies completely flat when folded, a key improvement for those looking to ensure the main display remains as protected as possible.
The biggest difference, however, comes in the form of the new cover display, or 'Flex Window' as Samsung calls it. The new Z Flip5 now has a 3.4-inch AMOLED display on the cover, a vast improvement over the 1.9-inch display found on its predecessors. This new display enables vastly improved usage of the cover display, with a wide array of Google apps now being fully supported on the display, and many more being usable, even if they're not fully supported quite yet.
Sign up to receive daily breaking news, reviews, opinion, analysis, deals and more from the world of tech.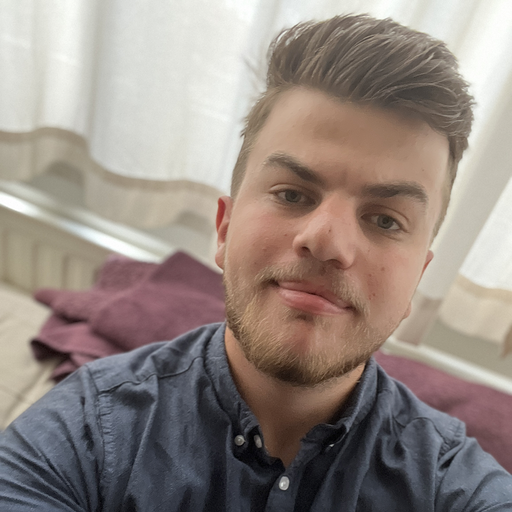 Rob is the Mobile and Broadband Deals Editor for TechRadar. Coming from years of experience working with phones on shop floors and giving customers the best deals on their tech, Rob is the dream adviser for readers looking to save money on top mobiles, accessories and broadband no matter what their needs are. Whether it's helpful information and expertise, niche benefits, or simply finding the best value for money, Rob has the know-how to guide you in the right direction towards your next tech endeavour. Outside of work, you'll find Rob on the tennis courts, in the gym, or diving into the biggest and best games of the year.