I switched to a big OLED TV a year ago, and here are 6 things you should know
For those thinking of switching to OLED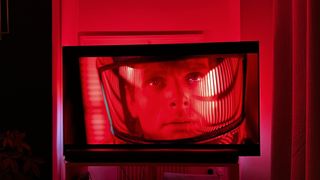 (Image credit: Future)
OLED TVs continue to be the hottest thing in television hardware today, despite increasingly fierce competition from mini-LED TVs. But I can see the stats on what you all read on TechRadar, and you people love the best OLED TVs.
OLED has come a long way in the last four or five years, significantly increasing the brightness levels (which have long been its bane compared to LED TVs), and turning burn-in from something you essentially had to brace yourself for at some point, to something you have to be really unlucky to encounter on anything you buy today.
So now, you get the pixel-perfect contrast and accurate colors that OLED is famed for, with the downsides reduced. It means that lots of people are thinking of switching to OLED – and actually, that's exactly what I did a year ago. I used to have a 55-inch Samsung Q80R QLED TV with a full-array backlight (today's equivalent of which is really the Samsung QN85B), and I stepped up to a 65-inch Philips OLED806, which we ranked among the best TVs at the time in the UK (though has since been replaced by the Philips OLED807).
I wanted specifically to invest in my home theater experience, so I went for literally the biggest size of TV that could fit in my room, with the cinematic effect of OLED. But my TV lives right next to huge glass French doors that flood with sunlight during the mornings from spring to autumn, and even today OLED TVs are known for struggling in bright rooms.
So, if you're thinking of getting an OLED TV and wondering what they're like to live with in a standard living space, here are my takeaways from my year of OLED.
1. I'm glad I went as big as I could
My 65-inch Philips TV is larger than the 'recommended' size based on how far away I sit from it (about eight feet), but I wanted to go over-size because I wanted something as close to the movie theater experience as I could get at home, considering the size (ie, way too small for one of the best 4K projectors).
And I'm so happy that I did because it gives me exactly the immersive feeling I was hoping for. It was intimidating at first, but it took only a week or so before looking at anything smaller from the same distance started to feel toy-like. My partner was especially anxious that she was going to find it totally overwhelming but was convinced almost immediately.
Naturally, it helped that it was giving us the benefits of OLED, and just being a newer TV, at the same time. We got even better image processing providing us more detail, plus richer colors, so it didn't just feel bigger for the sake of it – it felt like we got to luxuriate in the upgrades.
Not everyone loves a huge TV, especially in a more limited space. My mother says that she can't focus well on the TV from our sofa, and chooses to sit on a chair slightly to the side and further back. But basically, everyone else who's visited has been on board with pushing past the recommended size.
2. Going big does have some logistical problems
While I'm glad I went big purely because of the screen size, it does make managing connections and other stuff to do with the TV more complicated. We need two people to move it, for a start, whereas with smaller TVs I, as a guy who's 6' 3", could safely move them on my own.
Now, I can't do that. So if you're going to get the biggest TV you can manage, I strongly recommend you set up all your possible connection needs before you get it into place. Get solid quality HDMI cables (not expensive ones, just normal-priced ones that support the latest HDMI 2.1 spec) connected to every HDMI port and threaded through to where you store your boxes/consoles/etc.
Even if you won't actually have anything connected to the cables right away, get them connected, and label them so you know which one is connected to which port. Since most TVs only have one eARC port for connecting to a soundbar, or may only have two HDMI 2.1 ports for 120Hz gaming, you need to know which these are.
This way, when you need to add something, you don't need to plug it into the TV first – you can just plug it into the waiting HDMI cable.
3. Yes, OLED's reduced brightness is an issue in bright rooms
The Philips OLED TV I have is in the middle of the range for OLED brightness. In standard movie-watching modes, it can hit about 800 nits of peak brightness, which is similar to what you get from the LG C2 and LG C3, and notably brighter than the Sony A80K or LG B2.
It's nowhere near the 1,400 nits you get from the Samsung S95C, but that's cutting-edge stuff. Most people buy the more mid-range models, and my TV is right in line with those.
And yes, if you've read (for example, on TechRadar) that the lower brightness of OLED can be a problem in bright rooms, that is definitely the case. My window setup is about as bad as it can be in the mornings, with sunlight streaming in directly on the screen if I don't close the curtains and every TV struggles with that when things get dark. This is no different – you just can't see anything in a dark cave in a game, or on a moody street in a movie. Well, other than how badly you need to dust the screen.
But even without sunlight directly on it, reflectivity on most of these panels is quite high. If it's a bright day and you're wearing light colors (or sunlight is right on you), you will mostly see a reflection of yourself during dark scenes – but again, that's a problem with most TVs.
When it comes to brighter scenes, however – either full-screen stuff with bold colors such as sports, or even just movies that are set during the day, the OLED TV is less visible through sunlight than my older, brighter Samsung. If I'm watching or playing during the day when the sun is out, I'm pulling at least one curtain, that much is for certain. On cloudy days, even with my huge window right next to the TV, it's fine with bright scenes – and I only need to draw the curtains in dark scenes if I'm wearing something super bright.
I should also mention here that my TV faces a dark wall, which helps with reflection-busting, too.
4. I've had no burn-in worries, but I still use common sense
After a year, in which the TV has been used for a lot of computer games that could potentially leave some burn-in from their interface on the screen, there's absolutely no sign of any issues.
Now, I don't just leave games on pause for hours in a way that might cause this, because I don't want to tempt fate – not that you can really do this now anyway, because the PS5 turns itself off after a while, and the TV has a screen saver mode for when you leave the image static. My particular TV also has some anti-burn-in smarts, including detecting static logos on-screen and dimming those parts of the image.
I'm also careful with the fact that the TV might have sunlight beaming onto it, warming it up – heat is a huge part of the issue with burn-in, so a TV that's getting roasted in the sun is more susceptible to it. So again, I'm not putting anything static on the screen and leaving it there when the sun is on the TV.
This is not a finicky system, it's just a bit of common sense – and I've had no issues as a result.
5. Yes, you need real speakers for cinematic sound
The sound from a TV that's thinner than a paperback isn't going to be big and theatrical. It just isn't. Some thin OLED TVs invest a lot in making the sound better and more positional, and the audio from my own TV is perfectly intelligible. But it's not remotely the same as what some dedicated speakers can do. (There are a few TVs that do have soundbar-like speaker units attached).
I use a Sonos surround-sound setup with my TV (Sonos Arc, Sonos One rear speakers, and Sonos Sub Mini), but that's pretty premium – our list of the best soundbars has some options across a wider price range.
The difference is in the dynamic range of the sound, the amount of possible detail when things get busy, and the positioning of Dolby Atmos effects. The first two are kind of the most important – crisper highs, weightier lows, and being able to actually tell what different sounds are when things get chaotic in action scenes.
I've tried TVs with 'AI 3D audio' and other buzzwords, and they can often do a great job with making voices and movement match what's happening on-screen, but then you try the same scene with a proper soundbar and you go "Oh right, movies should have bass".
6. I'll stick with OLED
Now that I've had a year with it, I understand the light in my room better, and having seen most of the next generation of TVs coming out this year in person, I've been thinking about whether I'd make the same decision next time I get a TV. Yes, I'll be sticking with OLED, I think.
I'm a big fan of Samsung and Sony mini-LED TVs, but I've seen their stuff in comparison with OLED TVs and a mastering monitor of the kind used to show movies in the most accurate way possible when making them, and the OLED is closer to the master mostly, and I'm a big film nerd who wants that accuracy at home.
The only thing I've seen this year that made me go "Oh, I want that" is the next-gen Micro Lens Array panel used on certain high-end OLED TVs, including the LG G3 and Philips OLED+908, which is not just significantly brighter than my OLED TV, but also massively cuts back on reflections thanks to a new 'Vanta Black' polarizer.
There's one other reason I'll stick with OLED, too – in particular, probably Philips OLED: Ambilight. Unique to Philips TVs, this uses LEDs on the back to spread colors matching what's on-screen onto the walls, making the image feel even bigger.
Today's best deals on OLED TVs we love
Sign up for Black Friday email alerts!
Get the hottest deals available in your inbox plus news, reviews, opinion, analysis and more from the TechRadar team.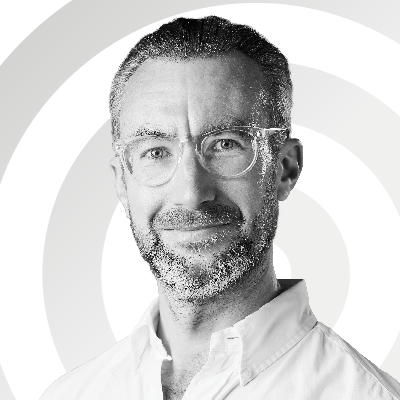 Managing Editor, Entertainment
Matt is TechRadar's Managing Editor for Entertainment, meaning he's in charge of persuading our team of writers and reviewers to watch the latest TV shows and movies on gorgeous TVs and listen to fantastic speakers and headphones. It's a tough task, as you can imagine. Matt has over a decade of experience in tech publishing, and previously ran the TV & audio coverage for our colleagues at T3.com, and before that he edited T3 magazine. During his career, he's also contributed to places as varied as Creative Bloq, PC Gamer, PetsRadar, MacLife, and Edge. TV and movie nerdism is his speciality, and he goes to the cinema three times a week. He's always happy to explain the virtues of Dolby Vision over a drink, but he might need to use props, like he's explaining the offside rule.