John McCann Phones and Tablets Deputy Editor
PlayStation 4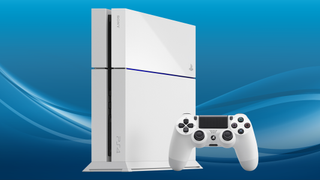 My PS3 has served me well but the draw of the next generation has now grown too big for me to ignore.
I've always been a PlayStation guy, owning all the consoles from the original PSX, so I was never going to go down the Xbox route. First person GTA V for PS4? Sign up.
LG G Watch R
Smartwatches are still finding their feet in the market, and battery life still leaves a lot to be desired, but the G Watch R is comfortably my favourite offering of the year.
The fact it actually looks like a watch is a huge draw for me and Android Wear is improving. Beam me up, Scotty.
Alienware 17
My home desktop is dead, so I need a new machine and rather than taking up space with a chunky tower the Alienware 17 laptop fits the bill nicely.
Impressive specs and a screen to match it's got everything I want, including an illuminated keyboard.
GTA V
Hardly a surprise. Yes I've completed the game on PS3, but the promise of improved graphics, more traffic and of course first person mode means I can't wait to head back to Los Santos.
Pete Dreyer Lifestyle and Wearables Writer
Urbanears x Marc by Marc Jacobs
Urbanears has always been reasonably fashion forward, minimalist and decent sounding. This Marc Jacobs collab is a thing of beauty, and still doesn't break the bank. Finally a designer x headphone collaboration I can get on board with.
PS4 White
Why are new colours so hard to ignore? 'Arctic White' has me sold, even though there's feasibly nothing I ACTUALLY need a PS4 for until The Order 1886 appears at the end of next year.
Nvidia Shield Tablet
£300 for an ultra-powerful tablet that you can play pretty much anything on via a nice streaming service? If the Nvidia Shield Tablet really works, I'm in. And the vent probably doubles as a hair dryer after half an hour too.
TOG Gyuto Chef's Knife
The copper layers in the knife blade aren't just pretty, but antimicrobial too. Japanese knives are ridiculously sharp, and this one will probably stay that way - it's almost too pretty to use.
Rod Lawton UK Cameras Editor
Panasonic LX100
The sensor of a compact system camera in the body of a high-end compact, traditional external shutter speed and aperture controls, a fast Leica zoom lens, an electronic viewfinder and 4K video too. The Panasonic LX100 shouldn't even be possible.
Google Nik Collection
Google bought out Nik Software's image-editing plug-ins, bundled them as a single product and dropped the price. Superb black and white, simple HDR, fabulous effects filters and now with Analog Efex Pro for great retro film looks.
Billingham Hadley shoulder bag (small)
Nice but pricey, Billingham bags have a reputation for style and longevity. The new Sage and Tan trim looks smart. Perfect for a small DSLR kit or CSC, an extra lens and assorted accessories in the front pockets.