Headphones have flooded the market, and it's difficult to know which ones to pick – especially if you're a first time buyer. Here, we'll help you weigh up whether you should buy top-of-the-line, or if a cheaper set will suffice.
While it's tempting to buy a set of super cheap headphones, it's worth remembering that they are inexpensive for a reason. But as you'll see below, getting your hands on a decent pair of headphones doesn't have to cost you an arm and a leg. Especially when you have us to do the digging for you.
To save you the time and effort, we've put together this dedicated guide to the best bargains on great-sounding headphones. We constantly monitor major Aussie retailers to bring you the most worthwhile deals on a variety of sets – from in-ear buds to noise-cancelling cans from the most popular brands – so check out our continually updated list below to discover the best current headphones deals in Australia.
Find great bargains and compare Australian prices on the latest tech at Getprice.
Over- & on-ear headphones
Sony WH-1000XM3 | AU$346.30 (RRP AU$449; save AU$102.70)
The best headphones your money can buy are now available for less, thanks to Allphones' on eBay. The hype surrounding these over-ear cans from Sony is real – the sound quality is excellent and the noise cancellation is best-in-class. They also boast a whopping 30-hours of battery life. It's been a little while since we've seen a solid discount on these headphones, so AU$102 is a pretty sweet deal. Head to eBay store and use the code P15LIGHT. Available in both black and silver.View Deal
Bose QuietComfort 35 II | AU$330 (RRP AU$449; save AU$119)
If you're a loyal fan of Bose, the always popular QuietComfort 35 II has seen a decent discount on eBay. These headphones have superb sound and top-notch noise cancellation – perfect for commuters. As the name suggests, they're a dream to wear as well. If you fancy the silver pair, head to Allphones on eBay and use the code P15LIGHT at checkout.View Deal
Sony WH-CH710N | AU$219 (RRP AU$349; save AU$130)
Sony's best known set of headphones are the stellar WH-1000XM3, but they come with a suitably premium price tag. This more affordable offering from Sony has good sound quality and noise-cancelling tech, though they aren't quite up to scratch with Sony's top tier offering. That said, if you don't want to drop AU$350 on a set of headphones, these could make for a worthwhile alternative. Available from The Good Guys with AU$130 saved.View Deal
In-ear headphones
Apple AirPods (2019) with charging case | AU$202.40 (RRP AU$249; save AU$46.60)
Most major Australian retailers are selling the popular Apple AirPods at full retail value, but you can score yourself a decent discount if you pick them up from Allphones' eBay store. While there isn't a huge saving on offer, this is your chance to snap up the stylish earbuds at 18% off the RRP. Just enter the code P15LIGHT at checkout to make them yours.View Deal
Beats Powerbeats Pro | AU$266 (RRP AU$349; save AU$83)
The Powerbeats Pro are our favourite fitness 'buds for a number of reasons, not least because they've got a hook which fits around your ear to help keep them in place while you're working up a sweat. And a little perspiration is something they can withstand, with an IPX4 sweat-resistant rating. Jump on the official Allphones eBay store and enter the code P15LIGHT at checkout to snag them for less.View Deal
Sony WF-1000XM3 | from AU$265 (RRP AU$319; save up to AU$54)
These are Sony's true wireless 'buds and they're just as exceptional as their over-ear siblings. Sony managed to squeeze active noise cancellation and a great battery into these earbuds – no small feat. If you're ready to cut the cord, the silver set is discounted on Amazon.View Deal
Jabra Elite 65t | from AU$149 (RRP AU$249; save up to AU$100)
These excellent true wireless 'buds have been discounted on Amazon for a very long time, although they had dropped as low as AU$143 a while back. While this isn't as great a deal at just a few dollars more than its lowest offer, these 'buds are a great bargain for the comfortable fit and brilliant bassy sound quality.View Deal
Jabra Elite Active 65t | AU$179 (RRP AU$279; save AU$100)
This is the workout version of the Jabra Elite 65t. With that in mind, these true wireless 'buds have a built-in motion sensor to track your steps and an IP56 rating which promises to resist sweat while you're busy getting the blood pumping. These in-ears have great sound quality too, as we've come to expect from Jabra.View Deal
Bose QuietControl 30 | AU$299 (RRP AU$449; save AU$150)
Looking for active noise cancellation without feeling the weight of a set of cans on your head? Then Bose's QC30 Bluetooth 'buds might be what you're after. You get the brand's signature sound quality and a neckband design that offer more security than true wireless headphones. You'll get up to 10 hours of battery life per charge and save a very decent AU$150 on these premium 'buds when shopping on Amazon.View Deal

The best deals on our favourite headphones
To help you decide which headphones work best for you, we've decided to put together a little buying guide with a list of our favourite recommendations.
The headphones you'll find here have tons of features to help you to get the most out of your music, or any other form of audio-visual entertainment you prefer, however you like to listen to it.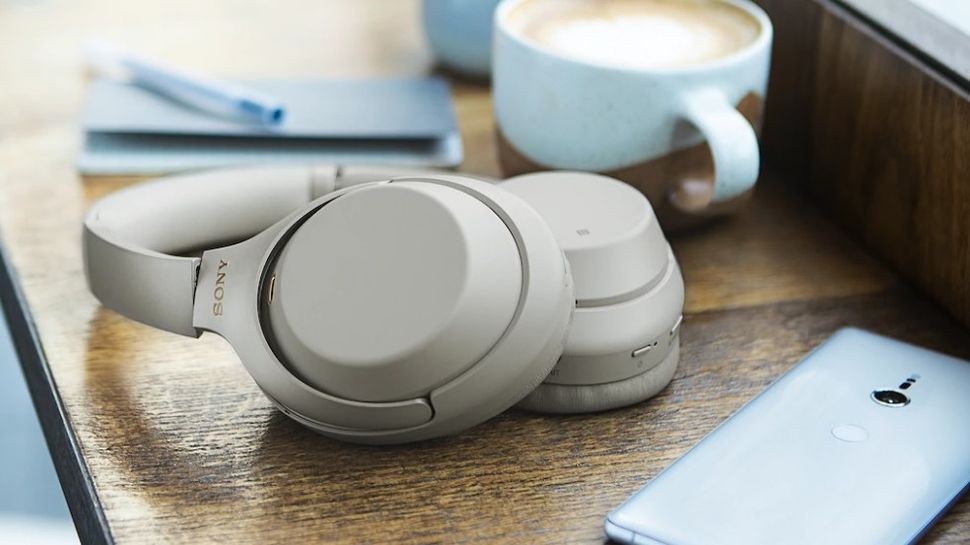 Our favourite overall headphones (and noise-cancelling too): Sony WH-1000XM3
The cans that can do everything
Acoustic design: Closed | Weight: 254g | Cable length: 3.94 ft | Frequency response: 4Hz-40,000Hz | Drivers: 40mm | Driver type: Neodymium | Sensitivity: 104.5 dB / mW (1 kHz) | Impedance: 47 ohm | Battery life: 30 hours | Wireless range: 10m
Outstanding noise cancellation
Fantastic sound quality
30-hour battery life
Mediocre call quality
The Sony WH-1000XM3 noise-cancelling headphones are the best you can buy – for now, anyway. They're very much in line with what we've seen from Sony in the past two years, and with this model the electronics giant has managed to improve on some already fantastic sets. The noise cancellation these headphones have can beat anything Bose has to offer with ease. That's because Sony has dedicated time to perfecting audio playback and its noise-cancelling technology. However, their crown could soon be handed over, as rumours of a Sony WH-1000XM4 release date have been circling. We'll see what 2020 brings.
Read the full review: Sony WH-1000XM3
Our favourite budget headphones: JBL Tune 750BTNC
Quality noise-cancelling over-ears for a pocket-friendly price
Acoustic design: Closed | Weight: 220g | Cable length: N/A | Frequency response: 20Hz - 20kHz | Drivers: 40mm | Driver type: N/A | Sensitivity: 95dB | Impedance: 32 ohms | Battery life: 15 - 22 hours | Wireless range: 30ft (10m) | NFC: No
Good sound quality
Strong active noise cancellation
No waterproofing
Average battery life
JBL is a name you've probably heard in the affordable audio space. The brand consistently puts out good quality speakers and headphones with an even better price tag to match. Our previous pick on this list was the JBL Live 650BTNC, but there's now a worthy successor to take their place – the JBL Tune 750BTNC. These noise-cancelling headphones sound great, look great, and they're comfortable to wear for long periods of time. Maybe some might miss waterproofing and a few minor features but, at this price, it might be foolish to complain.
Read the full review: JBL Tune 750BTNC
Our favourite true wireless earbuds: Sony WF-1000XM3
The true wireless headphone jungle has a new noise-cancelling king
Weight: 70g | Frequency response: 20Hz - 20kHz | Drivers: 6mm | Driver type: Dome Type | Sensitivity: N/A | Impedance: N/A | Battery life (charging case): 18 hours | Wireless range: 30ft | NFC: Yes
Efficient noise cancellation
Inconspicuous looks
Great fun to listen to
Not suitable for sports
It's still rather rare to get ANC in wired earbuds at all, yet Sony has managed to squeeze best-in-class noise cancellation tech into these 'buds that have cut the cord – and that's no small feat to achieve. And then there's the battery life – Sony has even managed to pack above-average battery life in here, offering up to six hours of playback on a single charge of the 'buds alone. And then there's more to go in the charging case as well. While the WF-1000XM3 won't offer the same level of noise cancellation that you'll find in their over-ear counterparts mentioned above, they offer a sleek form factor, and an alternative for those who don't enjoy carrying around full-sized cans.
Read the full review: Sony WF-1000XM3
Our favourite workout earbuds: Beats Powerbeats Pro
Impressive-fitting workout 'buds from Beats
Weight: N/A | Battery life: 9 hours | Heart rate monitor?: No | On-ear controls?: Yes
Good sound
Immaculate fit
Case is fairly bulky
Limited noise isolation
If you're looking to amp up your fitness routine with an energetic soundtrack, our top pick would be the Beats Powerbeats Pro. These true wireless earbuds fit comfortably on and around the ear, thanks to their close-fitting hook design, and they don't seem to ever fall out – important when you're in the middle of a workout. They also have an IPX4 sweatproof rating, a long battery life of nine hours on a full charge and sound fantastic whether you're in the gym or at home. What's not to love?
Read the full review: Beats PowerBeats Pro

If you're after more information on headphones in different form factors, take a look at some of our other dedicated audio articles: