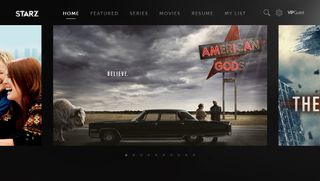 Best Samsung Smart TV apps
The days of having to rely on external media boxes to handle all of your Smart TV needs are very quickly coming to a close. Today's flagship TVs are filled to the brim with smarts of their own, which make them just as capable as a streaming box when it comes to serving you the shows, movies and music you want when you want them.
Samsung is no exception. Its Tizen OS is snappy and responsive, but in order to get the most out of your new set you'll need to load it up with apps. Samsung's app marketplace is filled to the brim, but so many choices pose a problem of its own: it can be hard to find the essentials.
But that's why we're here. We've done the digging for you and found 10 gems in the rough that we think are the top apps for your new Samsung Smart TV.
Need a new Samsung smart TV? How about the QE65Q9F QLED, Samsung's 2017 flagship QLED screen?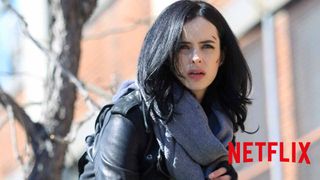 1. Netflix
When it comes to online video streaming services, Netflix has been the gold standard since it invented the whole concept almost ten years ago.
As well as having an impressive selection of existing TV shows and movies Netflix is also investing heavily in its own exclusive productions including political drama House of Cards and comedies such as Unbreakable Kimmy Schmidt.
In terms of sheer amount of content, Netflix is the largest streaming service around, although there are significant differences in the content available on the UK versus the US store. If you're new to video streaming then there's no better starting point than Netflix.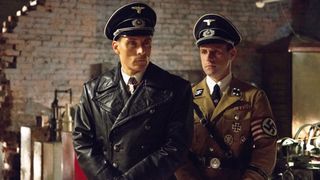 2. Amazon Prime Video
Amazon may not have had the original streaming service, but it's no slouch when it comes to piping you the best TV has to offer. Its own offerings have substantially improved in recent years too with the introduction of its own stable of exclusive shows such as alternative history thriller The Man in the High Castle and comedy-dramas Transparent and Catastrophe.
Besides exclusives, Amazon also has an impressive selection of content from other providers, but large disparities between US and UK stores mean that it's difficult to pick out specifics here.
Fortunately, unlike Netflix which forces you to have an account in order to view available titles, Amazon makes its Prime listings available directly on its website, meaning you can check that your favourites are available before paying for a subscription.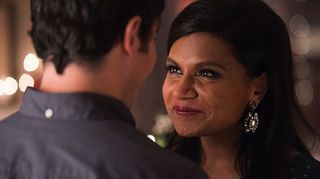 3. Hulu (US-only)
In September last year Hulu finally introduced a completely ad-free subscription tier, bringing the service into line with competitors Netflix and Amazon Prime. It had previously offered two tiers, a free service supported by ads and a limited pool of content, and a paid service which offers an expanded selection (on which ads are still present).
Hulu's exclusive offering is a great deal smaller than its competitors, but if you're a fan of shows like The Mindy Project and South Park then you could do a lot worse than subscribing to the service.
Just be warned that a small selection of shows (read: seven) will display ads even when you're on the service's premium tier.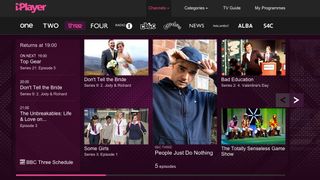 4. iPlayer (UK-only)
The BBC has a reputation for producing some of the best TV shows in recent years such as Doctor Who, Sherlock and Luther, and, lucky for Samsung TV owners, they're available through the dedicated iPlayer app.
The (significant) catch is that the BBC only makes shows available for 30 days after their first broadcast, which means you're unlikely to ever be able to spend an afternoon 'marathoning' an entire series.
iPlayer makes up for this with possibly the widest selection of shows of any of the streaming services on this list, since it covers (with some small exceptions) everything broadcast on the BBC, meaning tentpole dramas such as Sherlock can be streamed alongside today's episode of long-running soap Eastenders or daytime favorite Antiques Roadshow.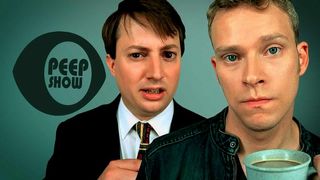 5. All 4 (UK-only)
All 4 is Channel 4's version of iPlayer, and covers content from Channel 4, E4 and More 4. Unlike the BBC's iPlayer, however, more popular shows are available indefinitely on the service.
What this means is that if you want to sit down and watch every episode of the excellent Peep Show since it was its first broadcast in 2003, then there's nothing stopping you.
Other top picks include The IT Crowd, Black Books (both written by the excellent Graham Lineham) and my personal guilty pleasure Grand Designs.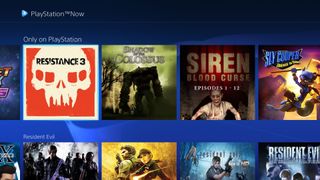 6. Playstation Now
Our next pick is a little different from the other streaming services on this list. PlayStation Now is an app which allows you to play a variety of PlayStation 3 games on your TV.
If you think that the processor in your Samsung TV couldn't possibly handle a massive game like Assassin's Creed II then, well, you'd be right. The way the app manages this is through streaming the game directly from Sony's servers, which do all of the heavy lifting on your TV's behalf.
The downside is that faster games won't feel as responsive as if they were running natively on a console, but with decent internet speeds and a wired ethernet connection to your router the impact should be minimal.
Selected games can be played as part of a monthly subscription plan,while others can be rented for lengths of time ranging from a few hours to an entire month.
If this sounds interesting, be aware that you'll need to buy a controller separately to use the service.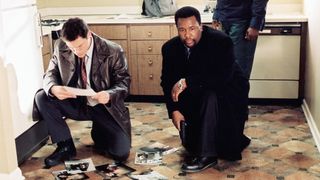 7. HBO Go / HBO Now (US-only)
HBO Go and HBO Now are both streaming services from the television network behind such classics as The Sopranos, The Wire and more recently Game of Thrones. No other network has produced quite as many classics as the Home Box Office has.
Many of HBOs top shows, such as the aforementioned The Wire or the sublimely crafted True Blood are available on Amazon Prime Video, but HBOs own apps get access to shows immediately after they're broadcast rather than when the boxset is available to everyone else. Put simply, if you want to stream Game of Thrones the day it's released, you're going to have to pay for either HBO Go or HBO Now.
So what, exactly, is the difference between the two services? HBO Go is the streaming service available exclusively to HBO cable subscribers, while HBO Now is available to anyone regardless if you pay for the premium channel or not.
Which one you opt for is likely to be a decision driven by whether you already have a cable subscription to the service, but the HBO Now app is generally reported to be a slightly more responsive piece of software.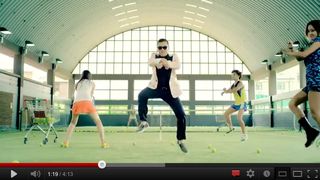 8. YouTube
YouTube used to be the place to get your fill of amateur footage of everything from skateboarding fails to cat videos, but in recent years the site has become host to a range of content, from scripted comedies to reality TV shows to documentaries.
It's a platform which is no longer defined by its amateur production values. Now content creators use teams of professional video production staff to produce a dizzying amount of content catering to every possible niche.
I'm personally a massive fan of the PC hardware channel LinusTechTips (as well as our own techradar YouTube Channel) but there are channels catering to every possible interest from beauty and fashion to video games.
YouTube also carries full movies which can be rented for 30-days or bought outright.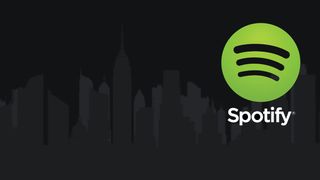 9. Spotify
I admit it might be a little strange to suggest using your Samsung TV as a player for you music, but if you've invested in a decent audio setup for your home theatre it seems a waste to limit your new telly to just video content.
Of the current group of music streaming services, Spotify is the most established and the biggest, with over 30 million tracks available.
The service's free offering is ad-supported, but a monthly subscription gets you an ad-free version along with increased music fidelity.
Alongside features you'd expect from any music player such as playlist creation, Spotify also has a comprehensive set of social features which allow you to subscribe to friend's playlists and even edit them collaboratively.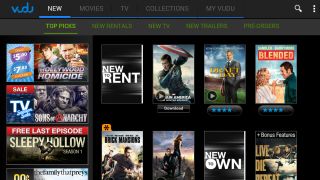 10. VUDU (US-only)
VUDU is another video streaming service, however unlike Amazon Prime, Netflix and Hulu, it does not offer an all-you-can-eat monthly streaming subscription.
Instead titles are rented or bought on an individual basis, and the site runs frequent sales where you can grab a bargain. Rentals run from between $0.99 and $5.99, and purchases from $4.99 to $24.99.
While VUDU's library of movies is much smaller than Netflix's, its model relies on having titles available to stream as soon as the home release hits. This is opposed to Netflix who tend to feature older films in their library.
I would struggle to recommend that users exclusively rely on VUDU for all their streaming needs, but as a supplemental service to Netflix or Amazon Prime VUDU works well to fill in the gaps.