Big changes are coming to your iPhone and iPad with iOS 12, Apple announced at its WWDC 2018 keynote. That's the good news. The bad news is it's a lot to take in.
There are plenty of new features and improvements to get excited about if you look beyond the technical jargon and tools that only developers care about.
iOS 12 should bring a lot of performance and stability improvements to Apple users' devices. Apple boasted about significantly faster launch times for apps and the camera. And, many of the nasty iOS 11 problems will hopefully be vanquished by iOS 12.
As good as performance upgrades and bug fixes are, the real fun is in the features. So, we've picked out top 10 features that iOS 12 will bring.
1. Siri Shortcuts
Siri Shortcuts are Apple stab at IFTTT, offering a simple way to automate tasks on your iOS devices. In iOS 12, Siri will be able to interact with more apps, and custom commands can get the voice assistant to perform scripted tasks.
One example shown on the WWDC stage was asking Siri for help finding lost keys, which Siri would understand as a command to access the Tile app and ping a Tile tracker attached to a keyring. Before, this would require you to dig into the slow Tile app when you've already lost something. It's frustrating.
This type of automation is incredible handy and a welcome addition to iOS.
2. Group FaceTime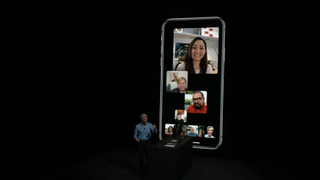 iOS 12 will no longer make you FaceTime with your family members all squashed together onto the same camera in a 1:1 video call. FaceTime will be able to support up to 32 simultaneous users.
The dynamic roster of video chatters along the bottom is impressive. The UI raises up someone to a bigger window as they talk. Group FaceTime will also support filters for each users video stream, and it will dynamically shift focus to show who in the FaceTime call is talking.
3. Tongue tracking
Sure, this pick might be a little tongue-in-cheek, but it's great to see Apple's facial tracking technology recognizing one of the most versatile and pose-able muscles in the human body. This will mean even more opportunities to get silly with Apple's Animoji and new, personalized Memoji.
4. Continued support for legacy devices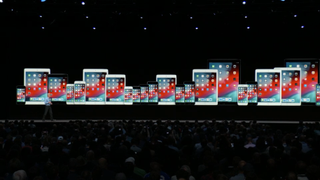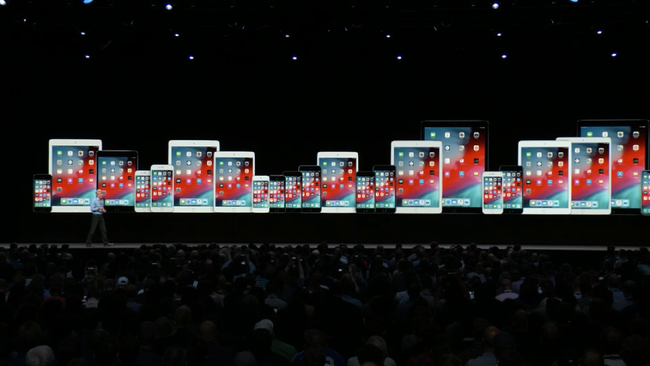 Whether this is a feature or not is debatable, but iOS 12's support for older devices is a great aspect of the operating system. iOS 12 will run on the iPhone 5S and higher, the iPad Mini 2 and higher, the iPad Air and higher, and the iPod Touch 6th Gen. When it comes to operating systems, Apple does a great job of not leaving users behind.
5. Grouped notifications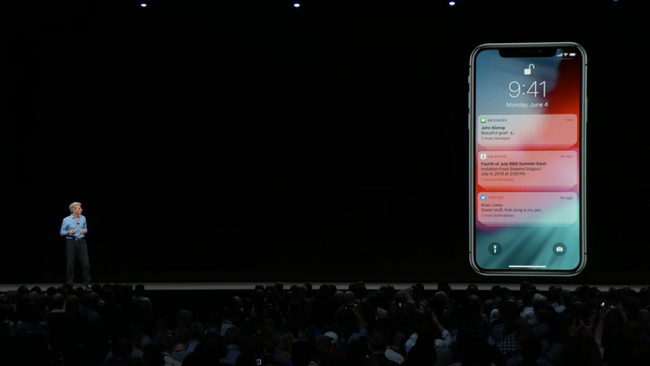 This one has been a long time coming. iOS users may have access to the best games and apps, but all of those can load the phone with notifications that become a true hassle to sort through. This is something Android users haven't had to suffer through in recent versions of the operating system, such as Android 8.0 Oreo. With iOS 12, Apple users will see notifications grouped by app, making life much more manageable.
6. Seriously, Siri Shortcuts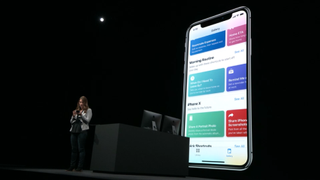 We really want to stress that Siri Shortcuts look like the killer feature for iOS 12. Asking Siri to find your keys is going to be fairly basic when it comes to things this new tool will allow. Expect to be able to do so much more. Depending on the software integrations available and just how many smart, IoT devices you have, you could tell Siri, "it's party time," and she could turn the AC on, close the blinds, change the lighting, and text your friends, "come over and boogie." If that's not the future... well, we'll just keep thinking.
7. ARKit 2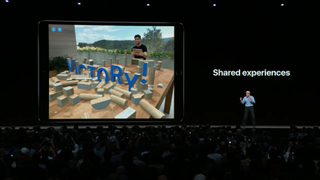 ARKit 2 is moving things forward for augmented reality. It is going to improve the ways games can be played, as multiple users will be able to share the same AR experience across multiple devices. AR tools are coming as well. Apple showed off the Measure tool, which can use an iPhone's or iPad's sensors to take an accurate measurement of real-world objects.
8. Phone behavior tracking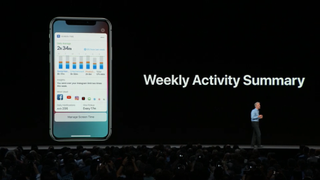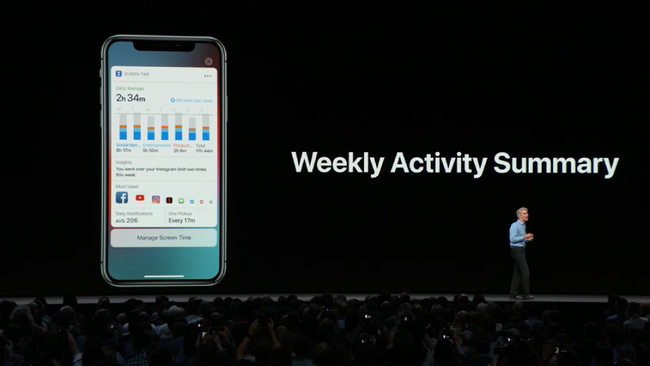 As much as Apple wants you to have an iPhone, it doesn't want to you to start hating how much time you spend on your phone. So, with iOS 12, Apple is going to help users keep tabs on how much they use their devices and which apps they spend the most time with. It will also all users to give themselves (or their children) time limits, so they don't accidentally spend all day on Instagram when they really should be playing with the new tongue tracking feature.
9. Do Not Disturb at bedtime
iOS 12 goes even further at helping you maintain your balance of phone time and non-phone time. Apple is introduction more advanced Do Not Disturb settings. You'll still be able to keep notifications from playing a noise, but now you'll also be able to prevent them from even cluttering your screen. This way, if you do need to take a peek at your phone while you have Do Not Disturb on, you won't be tempted or distracted by the whole horde of notifications waiting for your return.
10. Easier photo sharing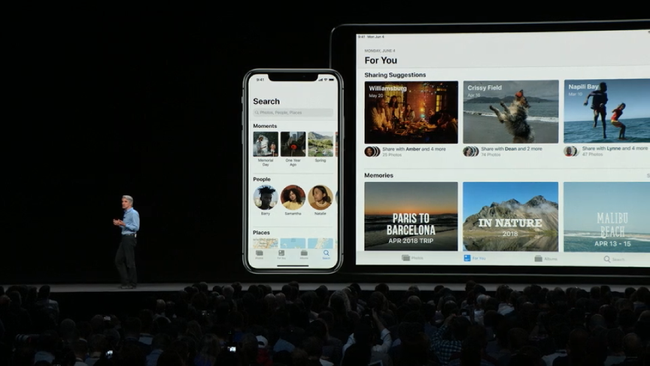 Apple is making Photos smarter. In addition to making it easier to search through your treasure trove of photos, iOS 12 will make sharing with friends easier. When Photos detects other people in your pictures, it can suggest you share them with those people. Sharing isn't a one way street though, and iOS 12 will let you poke your friends to encourage them to also share photos they have of you. As a bonus, all of that sharing is done via iMessages and encrypted end to end.