NBN has lost users for the first time ever, but high-speed 100Mbps plans are surging
Close to 190,000 new NBN 100 services were added last quarter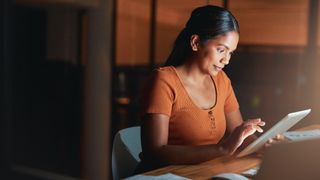 (Image credit: Jay Yuno / Getty Images)
The NBN has lost users for the first time ever, with a drop of around 9,000 residential services in the December 2022 quarter. However, despite overall losses on the network, the take-up of high-speed 100Mbps plans is surging.
The Australian Competition and Consumer Commission's (ACCC) quarterly report found that the number of users on an NBN 100 plan increased by almost 190,000 services. The 100Mbps tier now accounts for 13.2% of all users, a boost of 2.2 percentage points.
While the NBN 100 tier grew, the number of users with an NBN 50 plan fell by around 131,000 in the December 2022 quarter. The 50Mbps speed tier still remains the most popular, however, making up close to 53% of all residential NBN services.
But it isn't only people deserting the 50Mbps tier that's led to the large boost in NBN 100 numbers. The ACCC also noted drops in the number of NBN 250 and NBN 12 services, with a decrease of around 54,000 and 28,000 users respectively. NBN 250 plans now account for 1.3% of residential NBN services, while NBN 12 plans make up 8.8%.
What's driving the change to NBN 100?
The ACCC said a desire for high-speed internet was driving users to some of the fastest NBN plans on the network, while full fibre NBN upgrades could also be contributing to the change.
NBN Co is progressively rolling out upgrades to the network, allowing eligible households that were originally saddled with the inferior fibre-to-the-node (FTTN) or fibre-to-the-curb (FTTC) tech to upgrade to fibre-to-the-premises (FTTP).
However, in order to make the final connection of fibre cable directly to the house, users are first required to take up an NBN 100 plan or higher.
NBN Co says around 550,000 homes and businesses that were served by FTTN became eligible to upgrade to FTTP by the end of 2022, while 810,000 premises served by FTTC became eligible to upgrade to FTTP.
While NBN Co did not comment directly on the uptake of the FTTP upgrade incentive, the 1.36 million premises that became newly eligible for full fibre internet in 2022 could certainly have contributed to the NBN 100 tier's growth in the last quarter.
We could also see that growth continue, as NBN Co says the fastest speed on the network will soon be available to millions more Aussies.
"NBN Co is on track to enable up to 10 million premises, or around 90% of premises, on the fixed line network access to the NBN Home Ultrafast wholesale speed tier (NBN 1000), which is capable of achieving peak wholesale download speeds of 500Mbps to close to 1 Gbps by the end of 2025," an NBN Co spokesperson said.
While the demand for higher speed NBN plans is strong, the ACCC's Commissioner, Anna Brakey, urged Australians to carefully assess their needs before taking up a faster (and therefore more expensive) NBN plan.
"Less expensive 25Mbps speed plans allow households to access most online applications, including high-definition streaming applications, with retailers generally recommending their 100Mbps speed tiers for households of at least five or six occupants, or those that have special requirements," she said.
If Australians are leaving the NBN, where are they going?
The ACCC's quarterly report also revealed that the NBN has lost users for the first time ever, though it was a relatively small decrease of close to 9,000 residential services. The consumer watchdog says it's too early to tell what's led to decline.
"It's important to note that this is a quarterly report and it is difficult to attribute any one factor to the slight decline," said an ACCC spokesperson.
"It could be due to some consumers taking advantage of alternative broadband options, seasonal fluctuations, or other external factors. Drivers of demand for NBN services should become clearer over time now that the mass service migration to NBN is approaching its conclusion."
While we can't draw definitive conclusions as to where the users who left the NBN have gone, there are a number of NBN alternatives on the market where they could have migrated to.
One such alternative is Elon Musk's Starlink service, which is nearing 100,000 customers in Australia. Some of these users could have moved to Starlink from the NBN's Sky Muster service, which also uses satellite to connect rural and remote regions of Australia to the internet.
It's not just Starlink that could be stealing away the NBN users – there's also private fibre networks to contend with, as well as Telstra, Optus and Vodafone, which all offer wireless broadband alternatives such as 4G home internet and 5G home internet.
Get daily insight, inspiration and deals in your inbox
Get the hottest deals available in your inbox plus news, reviews, opinion, analysis and more from the TechRadar team.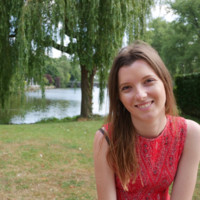 Jasmine Gearie is an ecommerce editor at TechRadar Australia, with a primary focus on helping readers cut through the jargon to find the best mobile and internet plans for their needs. She crunches the numbers to maintain dedicated guides to the latest phones, NBN and broadband plans of all types, and covers the important telco industry news. She also hunts down tech deals on laptops, phones, gaming consoles and more, so readers know where to buy the products they want for the cheapest prices.