Hajj Hackathon winners announced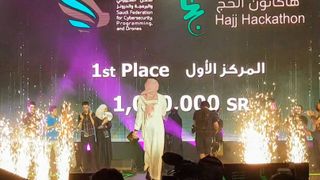 The Hajj Hackathon came to an end after three days with winners announced for the top three spots. Judges for the event included Steve Wozniak and Mike Butcher from TechCrunch who is a regular at such Middle East events.
Winner of Hajj Hackathon
The team that won the Hajj Hackathon was a Saudi based all women team called Turjuman. Their idea was a simple and intuitive one- to install QR codes on all signage which shows the translated version of sign in the native language of the user's phone.
Considering that Hajj attracts people from all over the world that speak multiple languages, this could solve an issue of someone who doesn't necessarily speak or read Arabic.
Their prize was a million Saudi Riyals which is a little over a quarter million US dollars for 15% equity in their company.
Second place
The second place went to the Hajj Wallet team that wants to turn your phone into your wallet during Hajj by allowing you to deposit your cash or money from your Visa card into it and then using it to pay for all kinds of goods and services through QR readers.
The problem that Hajj Wallet team is trying to solve is that many people end up losing their cash during Hajj or payment terminals simply stop working. By using a local QR based solution, Hajj Wallet makes it secure to carry your funds and also allows you to transfer them across to your friends of family.
Hajj Wallet won 500,000 Saudi Riyals for a 10% equity investment.
Third place
And finally the third place was taken by a team from Algeria that wants to automatically map a person's location on Hajj and when they chose, take their picture and share it with the rest of the family keeping their loved ones informed of their whereabouts.
The app can also learn a person's face and if that person is spotted in someone else's picture, can also notify the family. For privacy reasons, this feature would only work if the person who originally took that picture publicly shares it.
The team won 350,000 Riyals for 7% equity in their investment.
A big congratulations to the winning teams but also to the other participants that made this event a huge success.
Sign up to receive daily breaking news, reviews, opinion, analysis, deals and more from the world of tech.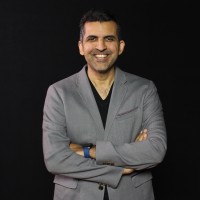 Managing Editor - Middle East
Abbas has been living and breathing tech before phones became smart or clouds started storing data. It all started when he got his very first computer- the Sinclair ZX Spectrum. From computers to mobile phones and watches, Abbas is always interested in tech that is smarter and smaller because he believes that tech shouldn't be something that gets added to your life- it should be a part of your life.