Copland's new brutalist tube amp is all of the meaty, high-end hi-fi I need
Welcome to the top of my hi-fi wish-list, CTA407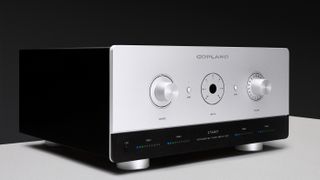 (Image credit: Copland)
An amplifier is the beating heart of your hi-fi system, the essential component betwixt signal source and loudspeaker(s) – whatever is lost at that point is lost forever. Conversely, whatever is introduced is amplified. And if you choose a set of the best stereo speakers, it can be enjoyed by you at its best.
I like Copland amps. There's a distinctive mood here – high-end but not about to show it off; almost brutalist. But with the new flagship CTA407 tube amplifier, I can see that the Danish audio specialist has augmented what it calls its traditional "luxurious puritanism" just a little, introducing a suite of electronics to support the audio stages of the amplifier.
There are 40 LED diodes on the front panel (10 for each tube) for a start – a key visual feature of the CTA407 tube bias and diagnostic system. And yes, the LEDs can be turned off if you don't want to read the status of your power tubes on the fly, or you're worried about noise interference (you dedicated audiophile, you).
The CTA407 is a valve-based design supplied with two matched pairs of 6550 output valves. The amp is rated at 50W per channel in high-biased Class A/AB mode, delivering most of its power in Class A state. All of which is a roundabout way of saying it has the power to drive a wide range of speakers with ease.
The amp is also compatible with KT88, KT90, KT100, KT120 and KT150 valves, with automatic adjustment between valve types. The CTA407 employs five line-level inputs, including a tape monitor loop (notice one of those in the recent John Wick: Chapter 4 movie?) and a built-in RIAA phono circuit accommodating moving magnet and moving coil cartridges – so connectivity to the best turntables is onboard.
Analysis: it's a crowded market, but Copland's new flagship integrated amplifier looks impressive on paper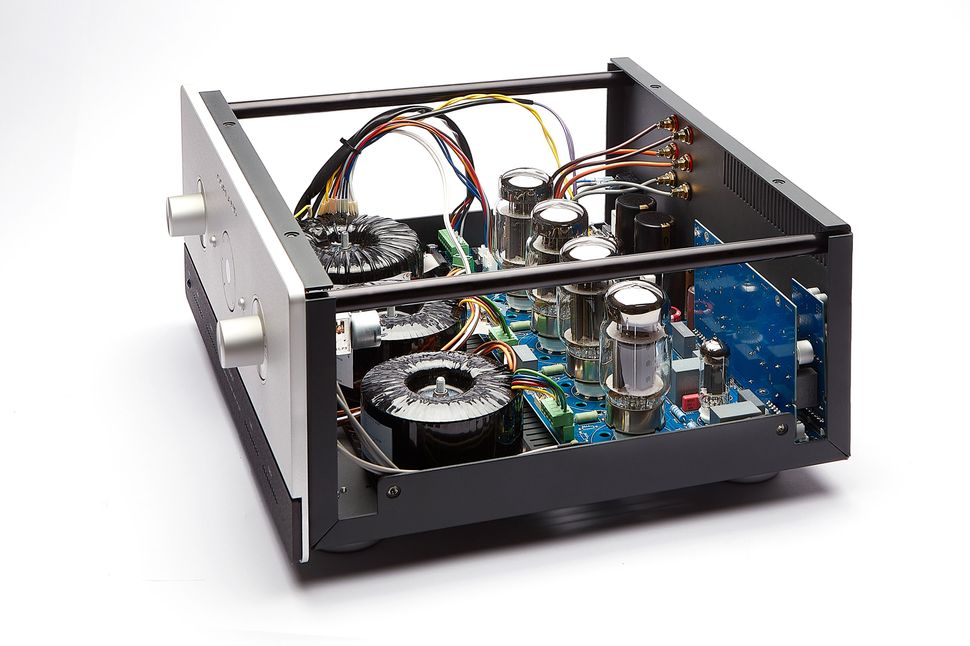 The Copland CTA407 is a direct development of the CTA405 amplifier, an object of desire for audiophiles worldwide since its launch more than a decade ago, so it's from strong stock… and I would absolutely love to hear what it can do.
Add to this the fact that the CTA407 uses a motor-driven volume control and can be fully operated by the Copland RC102A remote control and it's a tempting proposition indeed.
It promises an "extraordinarily accurate reproduction of music without tending towards listening fatigue, featuring strong dynamics and wide flexibility in the choice of speakers" and really here, it's speaking to the converted – although I haven't officially reviewed it, I have heard the Copland CSA70 and enjoyed its clarity and precision for its size.
Not since the outrageous audio products I saw at High-End Munich has a new flagship amplifier intrigued me quite so much on paper, anyway.
I'm waiting on US and Australian pricing, but I do know that where I live (apologies for being selfish) it'll set me back a cool £6,500… one to put on the wish-list then.
Get daily insight, inspiration and deals in your inbox
Get the hottest deals available in your inbox plus news, reviews, opinion, analysis and more from the TechRadar team.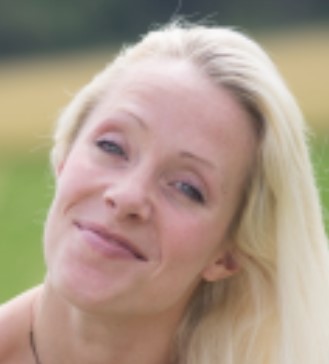 Senior Audio Staff Writer
Becky is a senior staff writer at TechRadar (which she has been assured refers to expertise rather than age) focusing on all things audio. Before joining the team, she spent three years at What Hi-Fi? testing and reviewing everything from wallet-friendly wireless earbuds to huge high-end sound systems. Prior to gaining her MA in Journalism in 2018, Becky freelanced as an arts critic alongside a 22-year career as a professional dancer and aerialist – any love of dance starts with a love of music. Becky has previously contributed to Stuff, FourFourTwo and The Stage. When not writing, she can still be found throwing shapes in a dance studio, these days with varying degrees of success.