Christmas TV guide: the best things to watch on Freeview, Sky, Netflix and more
It's the one time of year when you've actually got enough downtime to sit and watch some TV, but Christmas also sees you suddenly spoilt for choice.
The terrestrial TV channels seem to save all their budget up for bagging the silver screen hits over the festive season, Sky throws out its biggest premieres over Christmas, and there's a good chance that you've had a Netflix or Amazon Prime subscription stuffed into your stocking, too.
But fear not, intrepid square-eyed mince pie eater! We've scoured the airwaves and the streaming libraries for the best movies (and the odd show) to watch over the Christmas period. Put that TV guide down, grab the remote and strap in for a festive binge session.
Saturday 23rd December
We're off to a slip-sliding start on the 23rd, with the BBC putting the not-quite-Christmas, but-definitely-snowy Cool Runnings at the top of their festive coverage, showing the true story of the Jamaica's first winter Olympics bobsled team. If you're after something more traditionally Christmassy, head over to Netflix for Richard Attenborough as the big man himself, Santa, in Miracle on 34th Street, while Sky has the most-underrated (and surprisingly festive) superhero film of all time, Batman Returns, swooping onto screens. And what's more magical than Harry Potter? Nothing. None more magical. The boy wizard's silver screen debut is on ITV on the 23rd.
BBC 1 - 1.15pm - Cool Runnings
ITV - 1.35pm - Harry Potter and the Philosopher's Stone
Netflix - Miracle on 34th Street
Sky - Batman Returns
Sunday 24th December
Ah, now things start heating up in the classic Christmas movie stakes! First up, The Muppet Christmas Carol is an annual must-watch. Michael Caine is a superb Scrooge, letting the magic of the Muppets shine through as he plays the role sternly straight, making the gags land all the harder. Baz Luhrmann's The Great Gatsby graces BBC 2, and is a lavish retelling of the classic novel (even if not Luhrmann's finest work), while Sky's Disney channel has Snow White and the Seven Dwarfs up for download over the entire festive period. And it's not Christmas without It's a Wonderful Life getting a screening – stream it from Amazon Prime or download through Sky. Just make sure you've got a box of tissues ready first.
Channel 4 - 6.30pm - The Muppet Christmas Carol
BBC2 - 9.30pm - The Great Gatsby
Amazon Prime - It's a Wonderful Life (also on Sky)
Sky - Snow White and the Seven Dwarfs
Monday 25th December
CHRISTMAS DAY! YAY! If you can pull yourself away from your presents there are some gems to watch on the 25th. Chief among them is the Doctor Who Christmas Special, in which Peter Capaldi's Doctor will take his final bow, to be replaced by the first ever female in the role, Jodie Whittaker. Disney's Beauty and the Beast's live action remake premiere is on Sky (though purists may want to dig out the superior original animated version) while BBC iPlayer plays host to the original three Indiana Jones movies – a treat whatever time of year it is.
Channel 5 - 1.05pm - Singin' in the Rain
BBC1 - 3.10pm - Cinderella
BBC 1 - 5.30pm - Doctor Who Christmas special
Netflix - Jingle All The Way
Sky - Beauty and the Beast
BBC iPlayer - Indiana Jones Trilogy
Tuesday 26th December
Boxing Day? More like 'put-every-great-movie-on-on-one-day Day'. Whatever channel or subscription service you're tuning in to, you're spoilt for choice today, with the network premiere of dinosaur rampage Jurassic Park, to the rarely-aired Disney take on The Little Mermaid. However, for a modern Christmas classic, you've got to turn your attention to Will Ferrell in Elf. An elf-raised human heading to New York City for the first time, it's a fish-out-of-water comedy SQUARED, and is just about the funniest Christmas film you can watch with your kids this winter break.
ITV - 3.30pm - E.T. The Extra Terrestrial
BBC 1 - 3.45pm - Mary Poppins
Channel 4 - 4.20pm - The Little Mermaid
Channel 4 - 6pm - Back to the Future
ITV - 6.40pm - Jurassic World
5Star - 9pm - Robin Hood: Prince of Thieves
Amazon Prime - Elf
Sky - The Jungle Book
Wednesday 27th December
Do you like movies with numbers in their titles? Then boy, do we have a lineup for you on the 27th! First up, Disney's Big Hero 6 – a genuinely hilarious CGI kids flick about a tech-loving boy taking on the world with his crime-fighting robot. Then follow that up with Film 4's showing of Super 8, the perfect cross-section between E.T. and The Goonies, from J. J. Abrams. Then it's all over to Sky, and back to the world of witchcraft and wizardry for Harry Potter spin-off Fantastic Beasts and Where to Find Them.
BBC 1 - 4.10pm - Big Hero 6
Film 4 - 6.45pm - Super 8
Netflix - Arthur Christmas
Sky - Fantastic Beasts and Where to Find Them
Thursday 28th December
We'd normally be all over the Star Wars option in this listing, but can we point your attention to Channel 5's classic adventure triple bill instead? And in particular, The 7th Voyage of Sinbad, and Jason and the Argonauts? These two films see stop motion maestro Ray Harryhausen at the height of his powers, bringing life to models of skeleton warriors and the towering cyclops. It's the golden age of stop motion, and some of the most visually captivating action ever seen in cinemas.
BBC 1 - 9am - The Pirates! In an Adventure with Scientists!
Channel 5 - 10.25am - The 7th Voyage of Sinbad / The Vikings / Jason and the Argonauts
Amazon Prime - The Wizard of Oz
Sky - Rogue One: A Star Wars Story
Friday 29th December
"You remind me of the babe. What babe? Babe with the power." If you got that reference, 10 points to you! If not; codpieces at the ready, you're about to enter the Labyrinth, with a hip-thrusting, bleach-blonde David Bowie. The Jim Henson puppet team at its finest, this a fantastically dark fairy tale, with the rock-and-roll chameleon on villainously scene-stealing form. RIP, Starman, RIP.
BBC 1 - 2.25pm - Up
Channel 5 - 1.20pm - Labyrinth
Netflix - Scrooged
Sky - Kubo and the Two Strings
Saturday 30th December
Ah, the year nears its end and the movie drought begins to kick in. It's slim pickings on terrestrial TV today, with only Avengers: Age of Ultron (making its network debut) a standout highlight. Definitely time to head to the streaming platforms, where Bing Crosby keeps the festive cheer alive with White Christmas on Amazon Prime, while the inexplicably popular Frozen urges you to 'let it go' over on Sky.
BBC 1 - 8pm - Avengers: Age of Ultron
Amazon Prime - White Christmas
Sky - Frozen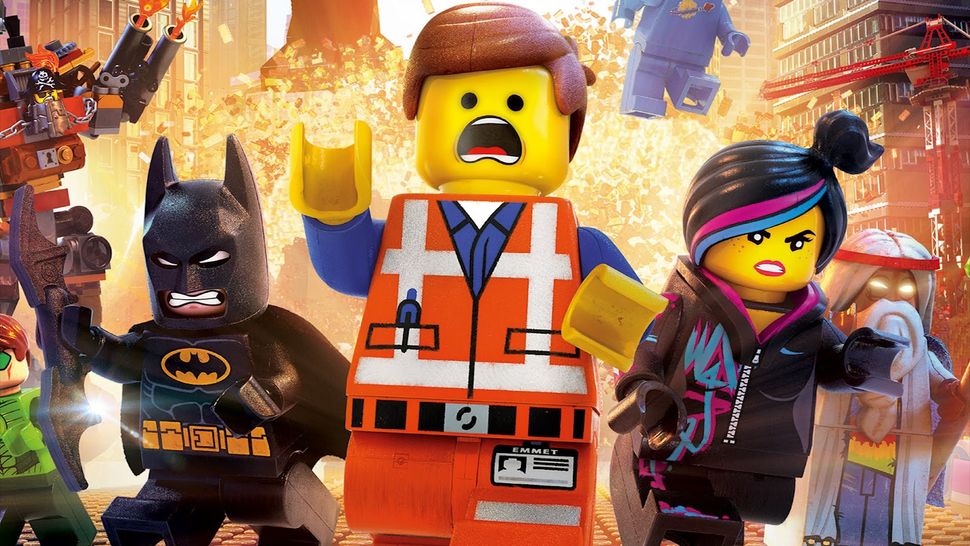 Sunday 31st December
A comedy triple-bill today – but there's only really one that's kid friendly, and that's the Lego Movie. Thankfully, it's adults-friendly too with Will Ferrell, Chris Pratt and Will Arnett lovingly bringing the world's most popular toys to life in a story that champions creativity, friendship and big belly laughs. Once the kids are in bed, after hours programming kicks off, with Eddie Murphy classic Trading Places available through Sky (showing the pitfalls of putting too much faith in a big bank balance), while Netflix has the Alan Partridge Christmas special, Knowing Me, Knowing Yule, for some toe-curling faux-chatshow chuckles.
Channel 5 - 5pm - The Lego Movie
Netflix - Knowing Me, Knowing Yule
Sky - Trading Places
Monday 1st January
For many, this will be the last day of Christmas holidays before trudging back to work. So why not get up early (sorry New Years' party animals) and treat yourself to the best thing director Tim Burton has made in years, Frankenweenie? A stop-motion homage to Mary Shelly's Frankenstein (swapping out the famous monster for a lovable - recently deceased - dog), it's a heartwarming tale with some top-notch animation and a truly crazy finale. A great way to see-in the new year.
BBC 2 - 6.55am - Frankenweenie
Channel 4 - 1.10pm - Hugo
Amazon Prime - A Christmas Story
Sky - Inside Out