BoJack Horseman
The best way to approach BoJack Horseman is to let it slowly grow on you. Chances are you won't be blown away by it from the first episode, but once you get hip to its rhythm, you'll likely find it to be one of the best animated comedy shows since Bob's Burgers (only with a lot more depth). Will Arnett voices BoJack, a washed-up '90s sitcom star who spends his days being bitter about his failures alongside his perpetual houseguest, Todd (Breaking Bad's Aaron Paul). Things get complicated when his cat girlfriend and agent Princess Carolyn (Amy Sedaris) hires ghost writer Diane (Alison Brie) to pen BoJack's memoir. Filled with hilarious characters that could only exist in drawing-form, BoJack Horseman is a real winner. Now back for its fifth season, BoJack finds himself leading a terrible new cop show for a television channel that shouldn't exist. Meanwhile, Diane finds herself on a spiritual journey after her break up with Mr. Peanutbutter.
Details: 5 seasons, 12 episodes per season, 25 minutes per episode
GLOW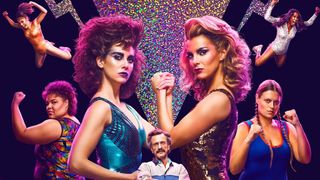 From the makers of Orange is the New Black comes GLOW, a show based on a real-life all-women wrestling league that existed in the '80s. Why's it called GLOW? It stands for Gorgeous Ladies of Wrestling, that's why! The show stars Alison Brie (Community) as an aspiring actress who auditions for the wrestling gig after being fed up with the lack of meaty female roles in Hollywood. Here, she can be a fierce warrior, one who is in charge of her own destiny and gets to play opposite other strong women. Like Orange is the New Black, GLOW is a show that masterfully balances comedy and drama. In its second season, we follow the ladies as they try to keep the show on the air — we can only hope that Netflix's GLOW gets as many seasons as its real-life counterpart.
Seasons on Netflix: 2
Unbreakable Kimmy Schmidt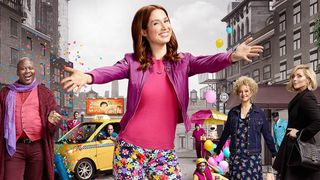 Someone escaping from a Domesday cult shouldn't be a recipe for comedy but Unbreakable Kimmy Schmidt manages to squeeze the funny out of this premise. Created by Tina Fey and starring Ellie Kemper as the title character, the show sparkles with wit and lands on the right side of kooky. Best of all, the first half of the show's 4th (and unfortunately final) season has just landed and is fizzing with the same energy of the three seasons (we especially love the 'Making a Murderer' parody episode). If you're a fan of shows like Parks and Recreation and 30 Rock, you're pretty much guaranteed to love Unbreakable Kimmy Schmidt.
Seasons on Netflix: 4
Santa Clarita Diet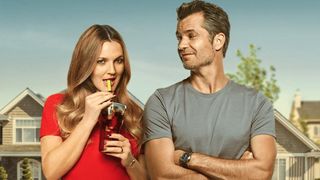 Like a cross between Modern Family and The Walking Dead (with a spattering of Dexter thrown in for good measure), Santa Clarita Diet is a hilariously gory Netflix Original series that sees suburban mum Sheila (Drew Barrymore) suddenly acquire an insatiable hunger for human flesh. Though shocked at first, Sheila's loyal husband Joel (Timothy Olyphant) and daughter Abby (Liv Hewson) are determined to keep this family together, even if it means covering up a number of murders...
Seasons on Netflix: 2
The Joel McHale Show with Joel McHale
Rising to prominence with the hilarious clip show The Soup before hitting it big as an actor on Community, Joel McHale has returned to the green screen once again to offer his unique brand of biting, sarcastic commentary on the ridiculous world of reality television. Featuring plenty of celebrity guest stars and more one liners than any reasonable person could possibly keep track of, The Joel McHale Show with Joel McHale is the perfect way to cap off the week. Originally presented as a weekly series (unusual for a proper Netflix Original), The Joel McHale Show with Joel McHale is returning shortly with a whole batch of binge-worthy episodes. We can't wait!
Seasons on Netflix: 2
Everything Sucks!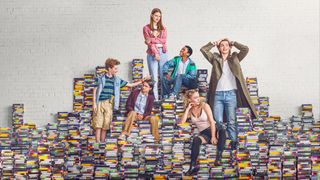 Don't be put off by its twee trailers and the 1990s nostalgia-bait that lies therein — Everything Sucks! is actually a very endearing series that follows a group of young high schoolers (and their parents) as they struggle with new found feelings of love. It's the first day of high school for Luke (Jahi Di'Allo Winston) and his geeky friends, and the boys immediately meet Kate (Peyton Kennedy), the principal's daughter, in AV Club. Luke falls for her right away, but there's one problem — Kate is starting to realise that she actually likes girls. Meanwhile, Kate's widower dad (Patch Darragh) and Luke's single mother (Claudine Mboligikpelani Nako) have started a secret relationship, and it's only a matter of time before everything blows up in their faces. Funny and surprisingly heartfelt, Everything Sucks! is much more than a '90s-set Freaks and Geeks clone.
Seasons on Netflix: 1
The End of the F***ing World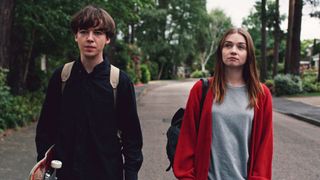 This eight-part British series feels like a cross between Thelma and Louise and True Romance, with its two young protagonists on the lam after running away from home and accidentally killing someone. James (Alex Lawther) is a prospective teenage psychopath looking for his first person to kill. Enter Alyssa (Jessica Barden), a girl from his class who wants out of her horrible home life. With the two now a couple and on the run, will James satisfy his bloodlust by killing his new girlfriend? Or will she warm his black heart? Pitch-black in its humour and surprisingly sweet, The End of the F***ing World is one for those who like their entertainment with an edge.
Seasons on Netflix: 1
The Good Place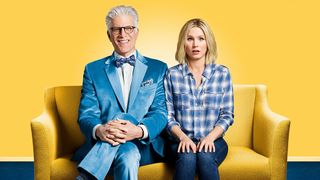 A hilarious and refreshing comedy series, The Good Place sees Eleanor (Kristen Bell) arrive in a Heaven-like afterlife only to be greeted by Michael (Ted Danson), architect of what is known as 'The Good Place'. This beautiful neighbourhood is meant to be a reward for living an upstanding life. The problem is, she totally doesn't belong there, and now Eleanor must hide her wrongdoings, lest she be sent to The Bad Place instead. Witty and full of terrific one-liners, The Good Place is a delightful show with some unexpected twists and turns to keep you on your toes.
Seasons on Netflix: 2
Wet Hot American Summer: First Day of Camp
Reviled on initial release and then rediscovered as a cult classic, the 2001 film Wet Hot American Summer is the kind of satirical comedy that leaves most people scratching their heads. Those in the know, however, see it as an absolutely pitch-perfect, gobsmackingly hilarious spoof of the summer camp movies of the late '70s and early '80s. Many of the actors in the original film went on to become huge stars (Bradley Cooper, Paul Rudd, Amy Poehler), so it should be considered a minor miracle that all of these people were wrangled back almost 15 years later to star in a prequel series for Netflix. If you haven't seen the original movie, you might want to stream it on Netflix before watching the show, but if you have seen it and love it like we do, you'll be over the moon with Wet Hot American Summer: First Day of Camp.
Seasons on Netflix: 1
Wet Hot American Summer: 10 Years Later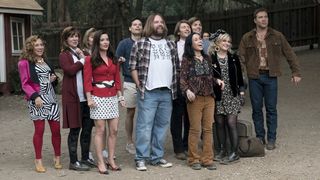 If you've seen and are a fan of David Wain and Michael Showalter's hilarious film Wet Hot American Summer (WHAS), then you've surely watched its Netflix Original prequel series, WHAS: First Day of Camp (also on our list of the best shows on Netflix Australia). Hilariously taking place during the same summer of 1981 (despite a cast that's obviously aged by 15 years), the series hit every comedic note that made the film a cult favourite. Now, a sequel series has been made that sees our beloved characters return to Camp Firewood ten years after the events of the film and first series. Set in 1991, the show gets a lot of comedic mileage out of its new era, and sees most of its original cast return in some form or another (Bradley Cooper is unfortunately absent, though Adam Scott does a good job of filling his shoes). If you've ever wondered what these ridiculous characters might be like as adults, this is a series you must watch.
Seasons on Netflix: 1
Mystery Science Theater 3000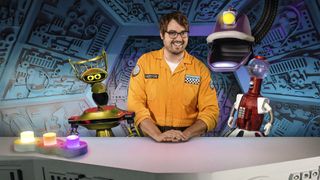 Ever spent an evening with friends watching bad movies and cracking jokes at their expense? If that's you, you're going to love Mystery Science Theater 3000 (MST3K). Based on a flimsy premise involving a scientific experiment by Gizmonic Institute, the show's lovably homemade sci-fi angle is just an excuse to have comedian Jonah Ray hang out with a bunch of wise-cracking robots named Gypsy, Tom Servo and Crow as they relentlessly mock utterly terrible movies. The new Netflix version is actually a remake of an American cult favourite from the '80s and '90s and each episode will actually give you an entire movie to cringe and laugh through. A second season has now arrived on the service, dubbed The Gauntlet, which challenges viewers to sit through six more terrible movies in one sitting! Charming, funny and endlessly entertaining, MST3K is bound to capture a whole new generation of fans.
Seasons on Netflix: 2
Brooklyn Nine-Nine
One of the funniest shows to hit TV in years, Brooklyn Nine-Nine stars Andy Samberg as an immature goofball who also happens to also be a brilliant NYPD detective. The show revolves around the many cases (and shenanigans) that Samberg and his equally hilarious co-stars get wrapped up in under the watchful eye of their stern Captain. Quick-witted and full of heart, Brooklyn Nine-Nine is a new comedy classic.
Seasons on Netflix: 4
Master of None
One of the freshest and most enjoyable shows Netflix has put out to date, the semi-autobiographical Master of None sees comedian Aziz Ansari (Parks and Recreation) play Dev, a character much like himself who is trying to navigate his family, friends, acting career and love life in New York City. Hilarious and thoughtful, Master of None gives Dev the opportunity to reflect on difficult subjects like like racism and misogyny in a way that's warm, funny and eye-opening – no easy feat! Master of None also has an amazing soundtrack, and some wonderful supporting turns from Noël Wells, Eric Wareheim, Kelvin Yu and Ansari's own scene-stealing parents, Shoukath and Fatima.
Seasons available on Netflix: 2
Toast of London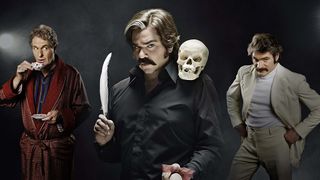 One of the funniest comedians to come out of Britain in years, Matt Berry (The Might Boosh, The IT Crowd, Snuff Box) is back with another pompous blowhard character that's entirely in his much-perfected wheelhouse. In Toast of London, Berry plays Steven Toast, an eccentric, washed-up actor whose antics off the stage are almost as insufferable as the ones on it (when he can actually find a worthwhile gig, that is). To make matters worse, Toast is surrounded by a number of comically-named characters who are just as aberrant as he is. Will Toast ever catch a break? A single episode of the show will probably be enough to answer that one...
Seasons on Netflix: 3
The Fresh Prince of Bel-Air
Before he was a global superstar, Will Smith was the frontman for the late '80s/early '90s hip hop duo, DJ Jazzy Jeff & The Fresh Prince. With a winning sense of personality and infectious hits like 'Parents Just Don't Understand', Smith took his performing talents and turned to acting by starring in the family sitcom, The Fresh Prince of Bel-Air. Playing a fictionalised version of himself, Smith moves in with his stuffy high society Aunt and Uncle's family in the posh suburb of Bel-Air. Before long, his crazy persona turns the entire family's dynamic on its head, bringing a sense of much needed humour into their lives. A classic series with one of the best and most memorable theme songs of all time, The Fresh Prince of Bel-Air is as fresh and funny now as it was 20-odd years ago. Now, sing it with us: "In West Philadelphia, born and raised, on the playground is where I spent most of my days..."
Seasons on Netflix: 6