How to use ChatGPT to get a better grade
Get some help from AI to help with studies and take things to the next level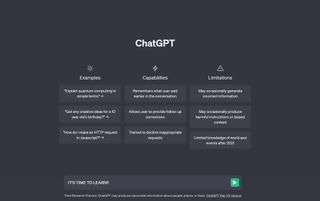 (Image credit: Sofia Wyciślik-Wilson)
Ever wondered how to use ChatGPT to get a better grade? You're not alone. The widespread availability of ChatGPT means that artificial intelligence is now easily accessible to more people.
Things are still in their infancy and we're just starting to learn what AI in general – and ChatGPT in particular – can be used for. One great use for all manner of students is to use the tool to help boost grades in school, college or university.
We're not talking about using ChatGPT to get a better grade by simply submitting an AI-penned essay, of course. Not only is this unethical, it is also seriously ill-advised. There are various tools out there that can detect passages of text that have been written using artificial intelligence, and there's a reasonable change your educational establishment is using them to weed out cheaters.
But that's not to say there are no other ways in which ChatGPT can help you boost your grades. With a little time, effort and clever thinking, the artificial intelligence can be a massive help to your work. Let's take a look at some of the ways ChatGPT can help you out.
Steps for how to use ChatGPT to get a better grade
Generate a reading list
Discover helpful online resource
Test your knowledge
Check the accuracy of your writing
Tools and Requirements
Step by step guide
1. Generate a reading list
No matter what you are studying, there is going to be reading involved. You may already have been given a reading list to work your way through, but adding more books to your collection is never a bad idea -- the key is to find the best books. You can ask ChatGPT for the ten most useful books relating to the subject you are studying, but don't forget to mention the level at which you are studying -- "suggest ten books for an undergraduate to read about politics in Europe since 1945".
2. Find the best online resources
The internet is, of course, one of the best resources for just about every topic imaginable; it is likely to be more up to date than any book that is available. Just as you can get ChatGPT to suggest books that will help you with your academic endeavours, so you can ask it to point you in the direction of useful online resources. You can simply ask it to highlight a number of websites about a particular topic, or you could have it link you up with the latest publicly available research papers.
3. Create a summary of a long articles
Maybe you are pressed for time, or perhaps you are just struggling to make your way through a lengthy article about your subject. ChatGPT can help by creating a summary of the key points so you can get up to speed with the most important information as quickly as possible. You can either copy and paste text to be shortened, or ask ChatGPT to summarise a document by providing its URL.
4. Read some sample papers and answers
If you are preparing for an exam or some other form of test, it may be helpful to take a look at some previous examination papers and sample answers. While it may be hard to find something that is precisely tailored to the curriculum you are following, if you ask ChatGPT to give you, for example, five sample exam paper for a BA in computer science, you may it helpful. You can also ask specific questions that are likely to be put to you in order to get some inspiration.
5. Take a practice exam
Checking your current level of knowledge is a good way to determine your strengths and weaknesses – and this in turn will help you to know where to focus your time and attention. You can use ChatGPT to answer a series of sample questions on the topic you're working on so you can see how you fare. Don't forget to indicate the difficulty level at which you want the questions to be pitched – "ask me five questions about Kantian philosophy for a masters degree". You can also ask for feedback about the answers you provide.
6. Generate essay ideas
If you are preparing for an exam, you may not know precisely what you are going to be asked. You can practice by getting ChatGPT to first generate you a series of essay titles for a particular topic, or you could even ask it to write an essay for you. We hasten to add that this last option should be used as a means of gaining new perspectives with varying prompts for the AI rather than a means of having your essay written for you.
7. Ask for feedback on your writing
If you have already written and essay, paper or dissertation, you can get ChatGPT to check it for you. You can copy and paste your writing into the input field and ask the tool to anslysis, appraise and provide feedback about it. Again, it is important to indicate the level at which you are writing so ChatGPT is able to determine whether it meets the grade or not.
8. Fine-tune your writing
In a similar vein, you can ask ChatGPT to serve as your editor. Provide the AI with your text and ask it to rewrite it at, say, degree level. You can use the result as inspiration for your own rewrite as it helps to provide a framework from which you hang the knowledge you have demonstrated.
Final thoughts
Whatever you are studying, ChatGPT can be a great asset to your research, learning and writing. What it is not, however, is a substitute for studying, and it should not be seen as such. As tempting as it may be, simply asking the AI to write your essay or to answer questions you have been set is a terrible idea. Not only will going down this path mean that you're unlikely to actually improve or demonstrate your knowledge of a subject, it is also highly likely that you'll get caught red-handed.
What ChatGPT is great at, though, is pointing you in the direction of the best source material on which to base your writing. From generating the most time-efficient reading list of books, to finding online papers and cross-checking facts, there remain numerous ways to get assistance with resorting to full-blown cheating.
Get daily insight, inspiration and deals in your inbox
Get the hottest deals available in your inbox plus news, reviews, opinion, analysis and more from the TechRadar team.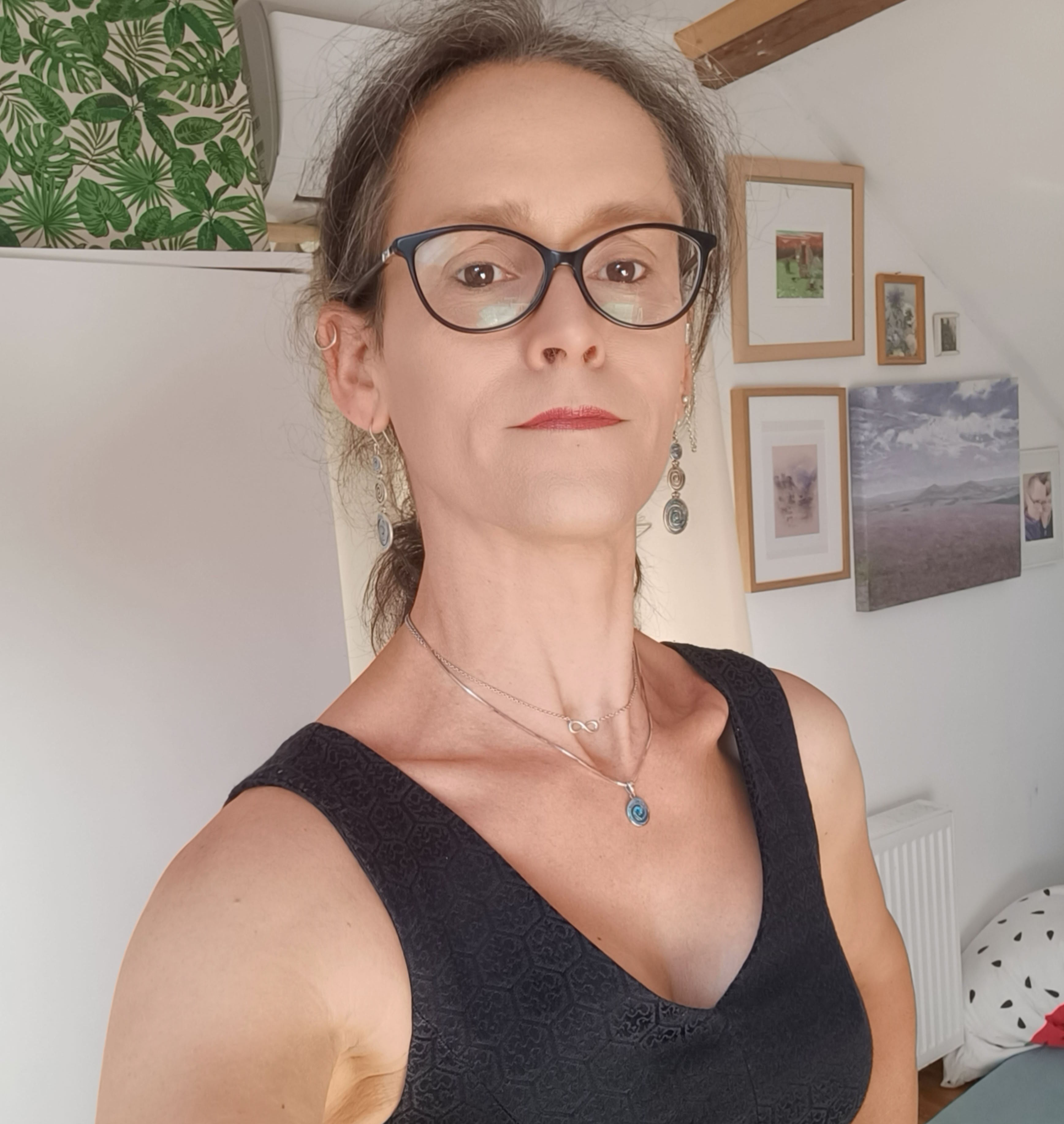 Sofia is a tech journalist who's been writing about software, hardware and the web for nearly 20 years – but still looks as youthful as ever! After years writing for magazines, her life moved online and remains fueled by technology, music and nature.
Having written for websites and magazines since 2000, producing a wide range of reviews, guides, tutorials, brochures, newsletters and more, she continues to write for diverse audiences, from computing newbies to advanced users and business clients. Always willing to try something new, she loves sharing new discoveries with others.
Sofia lives and breathes Windows, Android, iOS, macOS and just about anything with a power button, but her particular areas of interest include security, tweaking and privacy. Her other loves include walking, music, her two Malamutes and, of course, her wife and daughter.