How to sell your tablet: when, where and what you need to know
Everything you need to know when selling your tablet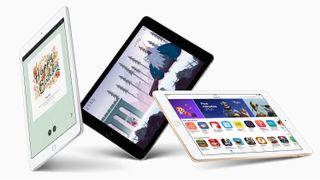 If you have a tablet that's been stowed away and forgotten about, or is simply surplus to requirements after you upgraded to a newer model, don't go throwing it in the bin – turn it into money instead. With this guide, we give you all the information you need to sell your tablet.
Selling your tablet, especially for a decent financial return, won't be as easy as offloading a phone or games console, but there's still money to be made if you're willing to put in a little bit of ground work.
How much will I get if I sell my tablet?
Let's be honest, this is the reason you're here: the money.
Thing is, the tablet market is an expansive one with slates of different sizes, power, build and age commanding wildly different price tags.
An entry-level tablet you picked up for around £100 a few years ago isn't going to pocket you a great deal second hand, but if you're lucky enough to be in possession of one of the newer models of iPad your pay day could be substantial.
Apple's slates are the most popular tablets around, and they also benefit from holding their value better than rivals too.
What do I need to do before selling my tablet?
Check which tablet you have
From Nexus slates and Galaxy Tabs to Fire Tablets and iPads, there's a huge range of makes, models and sizes out there. It's vital you know exactly which model of tablet you have before setting out on your quest to sell it.
It's not only important you know the make and model (e.g. iPad Air 2 or Samsung Galaxy Tab S2), but also how much storage it has inside, as several tablets are available in multiple storage options (e.g. 32GB, 64GB and 128GB).
These details can usually be found in the settings menu - look for 'About' or 'General' to find out the make and model, while 'Storage' will tell you how much internal space your slate has.
It's important you get this information as it affects the price, and you don't want a disgruntled customer finding out they've bought a tablet that has less space on it than advertised.
Be honest about your tablet's condition
Nobody likes to be messed around, and you need to be honest about the condition of your tablet. Is the screen cracked, is there any visible damage on the bodywork, and does the tablet actually work? These are all things you need to check before selling.
If your tablet is damaged, or worse, not working at all, it's not the end of the world as there are some companies that will still pay you to take it off your hands – but it'll be for a lot less than a working/good condition version.
Find the box, manual and charger
The ideal situation when it comes to selling your tablet is that you still have the box, charger and paperwork it came with originally, allowing you to package the slate up nicely – and thus improving its selling potential.
If all of these have gone AWOL then again, you can still sell your tablet, you just might now get as much money for it.
Factory reset your tablet
This is another vital point – make sure you fully factory reset your tablet, including wiping all content saved on the slate.
The last thing you want is the person who buys your tablet to have access to your various accounts and photo albums, or alternatively they're unable to unlock the slate because it still has your passcode saved on it.
Also make sure if your tablet has a microSD and/or SIM slot, you remove any cards that are in the tablet. They belong to you and can command a separate sell-on price if you no longer have use for them.
When should I sell my tablet?
Time is money, and the longer you leave it to sell your tablet, the less you'll get for it. The lifespan you're your technology – financially at least – dwindles quickly, so if you've just found a tablet you no longer need you 'll want to get going now.
Keep an eye on tablet launches too – if a successor to your tablet has just been announced it will decrease the price you'll be able to charge. Again, it's the classic don't hang around mentality. Be proactive rather than reactive.
It's also wise to avoid big sales events throughout the year, as during the Black Friday, Cyber Monday and Boxing Day sales buyers will be on the hunt for bargains, meaning you'll be forced to charge less for your slate if you want to shift it.
Where should I sell my tablet?
There are a number of ways you can sell your tablet, from going into stores to online services that don't even require you to leave the house.
It's best to shop around first though and check all your avenues to you can get the best price for your tablet. Different services can vary in how much, or little, cash you'll get in return so it always pays to do your homework.
Auction/Boot sale sites
Ebay – the world's biggest auction site – is probably one of the first places you'd think to sell your tablet, and it's certainly not a bad place to start.
It's one of the best ways to get the maximum value for your tablet, but it's not as straight forward as walking into a store and exchanging your slate for cash.
Ebay will charge you to list an item, and it also takes a cut of the final selling price, plus there's no guarantee that anyone will bid on your item. Even if someone does 'win' the auction the person may not pay up – meaning you have to re-list it and go through the whole process again.
If you get a disgruntled customer there's always the chance of a difficult returns/dispute process which could add more hassle than it's worth. However, those who are well versed in Ebay will tell you these occurrences tend to be few and far between.
A newer alternative is Facebook Marketplace, a simplified version of Ebay, allowing you to quickly list an item you have for sale. Again though, potential problems with buyers not paying/complaining can lead to additional, and unnecessary stress.
There are a number of other boot sale style websites and apps, with Gumtree and Schpock two popular options. They're just as easy to use, but come with the same negatives as Ebay and Facebook as well as having a smaller pool of potential buyers.
If you're prepared to do the work, these options can give you the biggest return on investment – but they're not without risk.
In store
If you'd like more protection when it comes to parting with your tablet, and an instant cash return, there aren't really any ways more secure than going to a high street retailer and trading it in right there and then.
Stores such as CEX, Game and Carphone Warehouse, as well as a number of independent retailers, are more than happy to offer you some money in exchange for your tablet. The only catch is they'll probably offer the lowest amount out of any of the ways to sell your tablet.
They have properties to pay for, not to mention staff wages, bills and the requirement to make a healthy profit on the resale of your second hand slate – all of which drive the price you get down.
Some shops may offer the option of store credit as well as money, with the former giving you a higher monetary value than straight up cash. Great if you're planning on buying something from the store anyway.
This is a great option for anyone looking to quickly, easily and safely sell their tablet, as long as you don't mind taking a hit on the final cash amount you'll end up pocketing.
Recycling sites
The number of recycling sites has exploded over the past few years, and there's now a glut of companies all vying for the tablets you no longer want.
What you need is a comparison site to helpfully tell you which company will give you the best price for your iPhone. Thankfully, such sites already exist making the process super simple.
Our favorite recycling price comparisons sites include Compare and Recycle and CompareMyMobile.
These sites search popular recyclers such as Music Magpie, envirofone, fonebank and mazuma to find you the best prices for your tablet.
Apple even has its own recycling program, but instead of money it will pay you in the form of an Apple gift card if your phone qualifies – you'll need to send your tablet to Apple first though, so it can be assessed.
Sign up to receive daily breaking news, reviews, opinion, analysis, deals and more from the world of tech.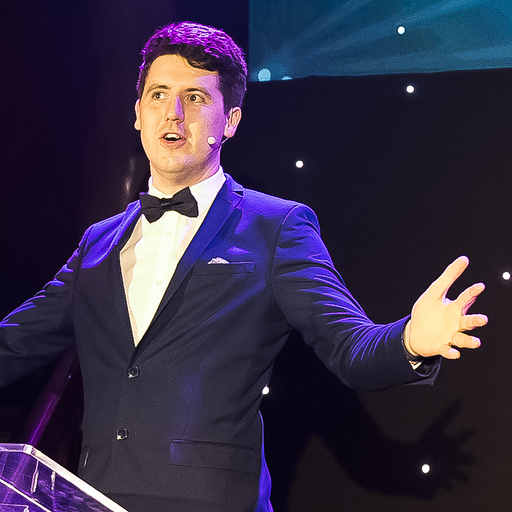 John joined TechRadar over a decade ago as Staff Writer for Phones, and over the years has built up a vast knowledge of the tech industry. He's interviewed CEOs from some of the world's biggest tech firms, visited their HQs and has appeared on live TV and radio, including Sky News, BBC News, BBC World News, Al Jazeera, LBC and BBC Radio 4. Originally specializing in phones, tablets and wearables, John is now TechRadar's resident automotive expert, reviewing the latest and greatest EVs and PHEVs on the market. John also looks after the day-to-day running of the site.