How to choose the best Apple Watch for you
Which of the many Apple Watch models are right for you?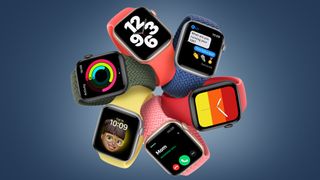 (Image credit: Apple)
Until a few years ago, deciding which of the best Apple watch models to go for was somewhat easy, as there was just one flagship model released every year. However, Apple has changed a couple of things around since then. In 2020, it introduced the Apple Watch SE, which was essentially a more economical option offering more or less the same functionalities as the flagship model. 2022 saw the release of three new watches: the Apple Watch Ultra, the Apple Watch Series 8, and the second-gen Apple Watch SE 2.
The first-gen SE, as well as all the predecessors to the Series 8, are no longer sold by Apple, but you can still buy Series 7 and below from third-party retailers, or get a refurbished watch which increases the number of options available to you. Making a decision about which model to go for can be tough, considering the difference in price, features, and functionalities. Fortunately, we have done the hard work for you. We have tested enough versions of the Apple Watch to be able to recommend which one to spend your bucks on.
How to choose the right Apple Watch for you: Price
The Apple Watch Ultra is the most premium and feature-rich option out of the current lineup. It is remarkably rugged and more durable than the rest of the Apple watches. It's aimed at adventurers and weekend warriors whose lifestyles require the watch to work in extreme conditions - or at least, people who like to say that it could, if they wanted to test it. It comes in a 49mm size and costs $799 / £849 / AU$1229.
The Series 8, on the other hand, is a midrange option that starts at $429 / £449 / AU$679. It comes in 42mm and 45mm case sizes and features fairly thin bezels. The SE2 costs around $249 / £259 / AU$399 , sports a 40mm or 44mm case and features the same processor as the Ultra and the Series 8. It might be important to note here that the aforementioned prices are for GPS-only models only. If you decide to opt for a watch with a cellular connection, you'd be paying around $100 more as well as the monthly fee that your service will cost.
If your budget doesn't fit any of these watches and/or you care a lot about the environment, buying a refurbished watch is also a great option. If you're considering buying a refurbished watch, don't go for anything older than Series 6. You might be tempted by offers as cheap as around $100 for models such as the Series 3. However, due to their inability to upgrade to the latest software, they're going to be of little use to you. We recommend future-proofing your purchase with either the Series 6 or Series 7 for refurbished models, since they're both compatible with watchOS 9.
How to choose the right Apple Watch for you: Wellness
As mentioned above, the Apple Watch Ultra is for people who'd benefit from the extra ruggedness that it features. It is specially designed with hikers, divers, or serious runners in mind, featuring enhanced durability and a water-resistant body. Its massive titanium case also offers a thicker Digital Crown and a raised lip with squared edges that help protect its sapphire crystal display from accidents.
Another feature on the Ultra that you won't see on other watches is a customizable Action button. As the name suggests, this button can be programmed to launch apps, activities, or workouts for you. It can also be configured to trigger the 86-decibel siren, useful if you're stranded in the wilderness. The Ultra also sports two large buttons on its side that allow you to navigate it without having to use its display.
The Series 8 and the SE2 both come equipped with GPS capabilities, but the L5 GPS on the Ultra is said to be the most precise satellite navigation on a smartwatch in urban areas. Similarly, the display on this watch is both larger and brighter than the other two. Other differences include the Dive and Oceanic+ apps, turning the Ultra into a working dive computer (we interviewed a diving instructor about the Apple Watch Ultra here). However, and this is important to mention, apart from the adventure-specific aspects of the Ultra, it works like any other Apple watch. Hence, unless you're sure that you're going to be making maximum use of those features, the watch isn't worth paying $799 for.
The 45-mm Series 8 model is a little bigger than the SE2. This makes the former better for readability. Moreover, while both models are offered in aluminum cases, the Series 8 also comes in a stainless-steel version. Along with being sufficiently durable, the Series 8 also offers pretty advanced running metrics. If you want that extra layer of protection the steel is going to offer as well as pretty precise data on your step count, definitely consider going for the Series 8. It's considerably pricier than the SE2, but it'll future-proof your investment to some extent, along with making sure it's not breaking the bank the way the Ultra would.
The rest of the wellness features slightly differ, resulting in a considerably different experience that you might have with each watch. The Series 8 and Ultra host wrist temperature sensors that help power advanced cycle tracking, and anyone who goes for the SE2 will not be able to benefit from it. These sensors offer ovulation data that is extremely helpful for family planning and other healthcare decisions that women need to make.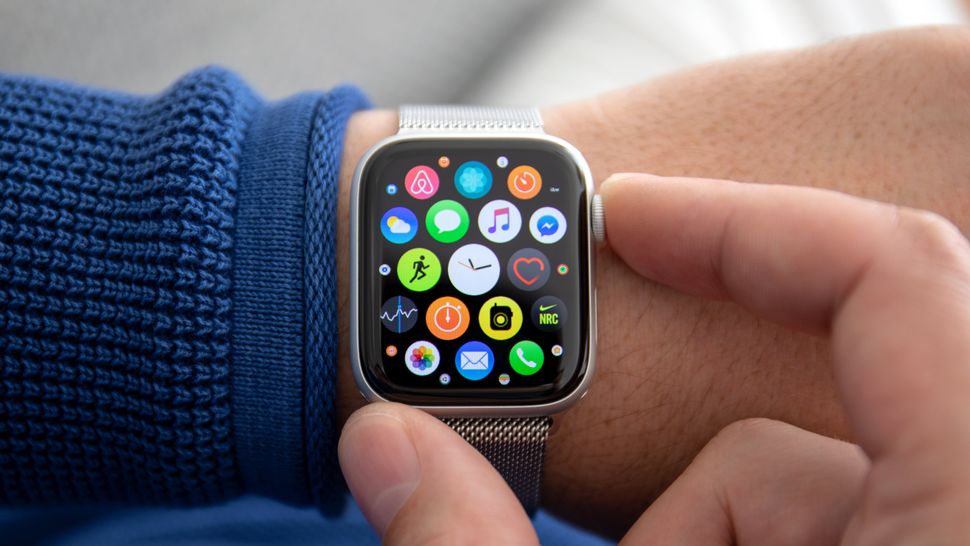 How to choose the right Apple Watch for you: Features
The 2022 lineup of Apple Watch shares the same S8-series processor, so you can be confident about the fact that you're getting the same processing power in all three watches. All three watches also share the new high-g-force sensors and enhanced gyroscopes that assist in facilitating Apple's car crash detection feature and can be incredibly helpful for you in the event of an accident.
However, there are three major features that are absent from the SE2 as compared to the Series 8. These are ECG functionality, blood oxygen monitoring, and an always-on display. However, the SE2 supports most of the other essential Apple Watch features that are usually enough for most people who don't require all the bells and whistles the other two watches offer. These include Fall Detection, Family Setup, Emergency SOS, and international emergency calling.
It's evident from the analysis above that, features-wise, the SE2 falls just a bit short of the Series 8 and Ultra. And, performance-wise, the Series 8 has ranked just below the Ultra, performing not as well in scratch and durability tests. This makes the Ultra the most superior watch out of the three: even discounting its wellness and fitness credentials, it boasts three mics and two speakers for unmatched call clarity, and the battery life on the Ultra is the best ever on an Apple Watch. With low-power mode enabled, you can get up to 60 hours before it runs out of juice.
If you don't require any of the aforementioned features and are looking for an Apple Watch for casual, everyday tasks, the SE2 will easily do the job for you. When making a decision, it's also important to keep wrist size in mind. The 49mm Ultra might be too inconvenient for people with petite wrists. Similarly, people with large wrists might find the 42mm version of the SE2 too small.
How to choose the right Apple Watch for you: Verdict
While the Ultra is clearly the best in terms of performance and features, first-time Apple Watch buyers will be overspending. You might not need, or want, a wrist-based dive computer or wilderness siren. It's very pricey, and there's probably only need for the Ultra if you're a distance runner, big hiker, habitual diver, skier… essentially, if you're going to be making use of some of its in-built rugged capabilities.
Casual or beginner health enthusiasts should opt for something less hardcore, such as the SE2. Plus, it isn't as if the SE2 is incapable of providing any information on your health. Its heart rate sensors are pretty accurate, and you can rely on them to provide you with precise data. If you're perfectly healthy, you might not even need all the advanced health data the Ultra and the Series 8 provides.
Plus, the SE2 is an excellent option for people who wish to futureproof their hardware as it's compatible with the latest watchOS 9, along with making sure that their purchase is well within their budget. After all, you're getting the same processor and a couple of other essential features that are present in the other two watches.
The Series 8 makes sense for buyers who are upgrading from an existing Apple Watch, or hse looking for great functionality and something a bit more premium-feeling ha the SE2, without signing up for a watch as expensive and hardcore as the Ultra. It's the perfect middle ground. It will also provide you with an always-on display and improved health tracking.
Not convinced an Apple Watch is the right choice? Take a look at our lists of the best smartwatches and best running watches.
Sign up to receive daily breaking news, reviews, opinion, analysis, deals and more from the world of tech.
Dua is a freelance technology writer who's contributed to TechRadar, PCMag and ScreenRant. She's been a technology fan since she was young, and used to pore over the latest product reviews. When not playing with or researching some new piece of tech, you might find her reading, working out or playing the ukelele.