Verizon's Samsung Galaxy S23 deal includes massive savings of up to $1,900
Get a phone, watch and tablet for free on an unlimited 5G plan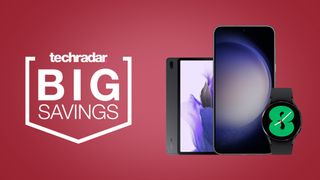 (Image credit: Future)
Of all the Samsung Galaxy S23 deals that are available, this jam-packed offer from Verizon is one of the best value options we've seen so far. It effectively includes a whopping $ 1,900 worth of tech for absolutely nothing when you trade in an eligible handset and sign up for one of the network's unlimited data plans.
Let's break that monumental number down into a bit more detail to see where the value comes from. It starts with up to $800 off the Samsung Galaxy S23 Plus with a trade-in, a $200 Verizon e-gift card, and then a $120 saving from the free double storage upgrade to 512GB. Then, you also get a Samsung Galaxy Watch 4 and Samsung Galaxy Tab 7 FE (5G) for free (a saving of $669.99) when you sign up for a new line on these devices, too.
Clearly, there are a few hoops you need to jump through in order to make it work, but there's the potential to get a whole lot of bang for your buck here. That's even after factoring in that eligible Verizon 5G unlimited plans start at $60 per month, but costs reduce as you add more to your account.
There's a regular monthly cost to consider, then, plus your trade-in rebate may be smaller depending on your current handset. Still, the potential savings are hard to ignore if you're after one of the latest Samsung handsets and one of today's best Verizon deals.
Samsung Galaxy S23 Plus at Verizon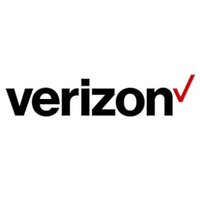 Samsung Galaxy S23 Plus: save up to $800 with a trade-in, plus get a free tablet and smartwatch
Verizon has easily one of the best value big carrier options on the Samsung Galaxy S23 Plus. As well as a trade-in rebate of up to $800, a free double storage upgrade, and a $200 e-gift card, you can also bundle in a Galaxy Watch and Galaxy Tab S7 FE on top at no extra cost. Altogether, that works out as savings of up to $1,900. This promotion does require you to sign up for an eligible unlimited data plan across all devices, too, so factor that into your costs before you jump in.
Verizon hasn't got an end date on this deal for the Samsung Galaxy S23, but it's likely that it will only remain available during this preorder phase ahead of the phone's release on February 17.
If you want to check out more options, you can browse all the other retailers and networks that offer a Samsung Galaxy S23 preorder on our dedicated hub here at TechRadar.
You can see more Samsung Galaxy S23 deals below, including both unlocked devices and offers with a carrier. Meanwhile, there are many more cell phone deals to check out right now if you'd prefer a different handset.
Phone
Back to Mobile Cell Phones
Network
Show all Options
Monthly Cost
Upfront Cost
Data
Minutes
Texts
Contract Length
Storage Size
Colour
Condition
Showing 10 of 22,622 deals