Mobile phone deal of the week: iPhone 8 with 30GB data on O2 is fantastic value
Exclusive TechRadar voucher code makes this THE iPhone 8 deal to go for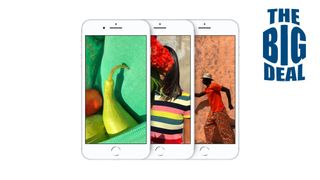 Usually we try to use The Big Deal to shed light on some mobile phone deal options you may not have considered, or to eke out every last pound of saving on the latest flagship mobile phone.
But this week's a bit different. This week we just want to tell you about a superb deal you can get this weekend on the iPhone 8. It's the best-value contract out there on Apple's 2017 corker, it gives you a heck of a lot of data to play with each month, and the best price is exclusive to TechRadar readers.
Even though it's been more than half a year since the iPhone 8's release, the price has taken a while to truly come down. But in the last few weeks we've just started to see it become more affordable, culminating in some astonishing deals that have landed this very week.
But enough context – let's just get to the price. Read on to find out more about this exclusive iPhone 8 deal, as well as a few other options in case there's something different you want from your contract. Just think: you could have your new iPhone 8 as early as Monday!

TechRadar's exclusive iPhone 8 voucher code - TRIPH8MAY
We've been chatting to online phone retailer Mobiles.co.uk (part of the Carphone Warehouse group) to see if it could sort out something a little special to ease those post-Bank Holiday blues. Those guys understood your pain (although it might just be the sunburn), and came up with this little beauty: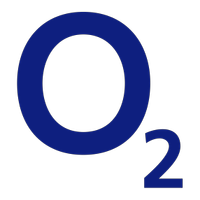 iPhone 8 64GB on O2 | £125 £100 upfront (with TRIPH8MAY code) | 30GB data | Unlimited calls and texts | £34pm
There really isn't anything not to like with this iPhone 8 deal on O2. For a start, you get a monumental 30GB of data per month. It would take a serious amount of Spotify streaming, Netflix binging and podcast rinsing to get through that – and yes, that is a challenge!
From there, the balance between upfront cost and monthly payments is rather well poised, and made all the better thanks to our EXCLUSIVE £25 discount code. Be sure to insert the voucher code TRIPH8MAY to watch the money drop off before you buy.
And don't forget O2's other little perk. Its Priority rewards are an added bonus, and every week the network will send you details of its offers. That might be a cheap lunch, free coffee, huge prize draws, first dibs on gig tickets, or a bit of all of them.

This weekend's other best iPhone 8 deals
The above deal not quite doing it for you? Well firstly, we'd like a 500-word essay on the subject of 'Why the devil not?'. Then, when you're done (and only when you're done) head to our dedicated best iPhone 8 deals page to see what else is out there. We're willing to bet that between the above exclusive and our other three choice picks below, you won't be able to find anything more tempting.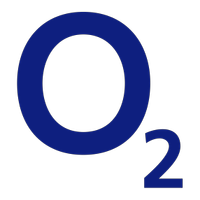 iPhone 8 on O2 | £180 upfront (with 10OFF code) | Unlimited calls and texts | 2GB data | £26pm
Ooooooh, sorry. It's just the very cheapest iPhone 8 deal it's humanly possible to get that you wanted? You should have said earlier. Anyway, here it is, on a platter. A faintly ridiculous £26 per month for one of Apple's three newest iPhones, with 2GB of data and unlimited everything else. We admit that there's a lot to pay when you sign up, but... well, did we mention the cost of the monthly bills?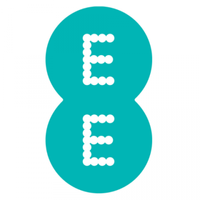 iPhone 8 on EE | £74 upfront | 20GB data | Unlimited mins and texts | £38pm
Forget O2, you cry. I want an iPhone 8 deal on the UK's fastest 4G network, you wail. And I'm not leaving until I get it, you harangue. Okay, we hear you (it's hard not to, frankly), so here it is. We've searched and searched and searched again, and we're 100% convinced that this is the best-value iPhone 8 plan on EE at the present time. 20GB is a very healthy data threshold, and neither the upfront cost or monthly bills are particularly fiendish.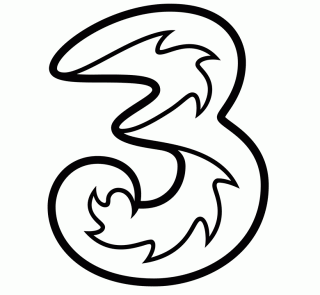 iPhone 8 on Three | £79 upfront | All-you-can-eat data | Unlimited calls and texts | £64pm
If you've been waiting to hear about an iPhone 8 deal with unlimited data, it's finally your time. So saddle up! In fact, sitting down is probably a good idea, because the privilege of all-you-can eat Netflix, Spotify and everything else doesn't come cheap. £64 per month makes for pretty ugly reading, in truth, so double-check your current usage to see whether 30GB would actually be enough. Because you may have heard that there's a pretty good price on that going around right now...

What about going SIM only? Is that cheaper still?
Oooooooh, you're a canny one, you are. You've heard somebody mention SIMO, realised it isn't that friend of a friend who always seems to be getting into scrapes, and thought you could save a bob or two. Well, it's true, you can.
That's assuming you have £659 to spend in one go. That's how much it costs to buy an unlocked iPhone 8 SIM-free at the moment. If you then combine that with one of our cheapest SIM only deals, you could shave off some of the money from the above contract plans.
Go for the fiver-a-month 1GB SIM from Carphone Warehouse's iD network for example, and that amounts to £120 over the next two years, or £779 when combined with the handset price, shaving £25 off the 2GB O2 deal highlighted above.
The same can't be said for big-data lovers, however. £19 a month for 30GB on Three is certainly attractive in its own right, but combined with the SIM-free iPhone 8 price it amounts to £1,115 over the two years. That's over £200 more expensive than the ridiculous exclusive iPhone 8 deal currently on offer. Soooooo... go for that instead.
If you want to discuss, debate or deliberate any phone deals news and views with The Big Deal, then head over to our @TRDeals twitter feed – you'll also find the latest offers on phones, TVs, consoles, broadband and more tech.
Sign up for Black Friday email alerts!
Get the hottest deals available in your inbox plus news, reviews, opinion, analysis and more from the TechRadar team.
Adam was formerly the Content Director of Subscriptions and Services at Future, meaning that he oversaw many of the articles TechRadar produces about antivirus software, VPN, TV streaming, broadband and mobile phone contracts - from buying guides and deals news, to industry interest pieces and reviews. Adam has now dusted off his keyboard to write articles for the likes of TechRadar, T3 and Tom's Guide.