As TechRadar's sleep editor I spend more time looking at mattress prices and deals than is healthy for any human being, and that means I'm particularly hard to impress when it comes to mattress sales. The mattress business is super-competitive and most sleep brands have sales running for most of the year, but what I see most of the time is that the actual prices you pay really don't vary very much from week to week.
However the latest Nectar mattress sale is one of those instances where I've actually sat up and looked more closely, and if you're after a Nectar mattress I strongly advise you to do the same. Nectar usually runs a 33% off deal, and the prices you get from that are great value for some of the best mattress options on the market. Right now, however, Nectar's running a Spring flash sale with 40% off everything; the last time it did this was for a couple of days back in March, and I remarked then that we hadn't seen prices that low in a very long time.
I also suggested then that we'd be unlikely to see such prices again until Black Friday, and I'm glad to admit that I was wrong. Bottom line: the Nectar Memory Foam mattress in a queen size is $629 this weekend, a Nectar Premier will cost you $899 and a cooling Nectar Premier Copper is just $1,169. Here's what you need to know: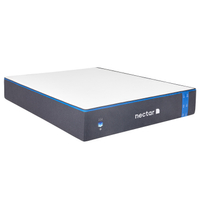 Nectar Memory Foam Mattress: was $599 now from $359 at Nectar
Nectar's best-known mattress is a great mid-range memory model that delivers good pressure relief and excellent motion isolation. In our Nectar mattress review we praised its comfort levels and found it to be a solid choice for side and back sleeping. Right now you can get it in a queen size for just $629.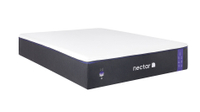 Nectar Premier mattress: was $1,049 now from $629 at Nectar
For a step up in comfort, the Nectar Premier is a strong option. This 13-inch mattress features a quilted cooling cover and ActiveCool HD Phase Change Material among its five layers, and it's a good choice for back, stomach and side sleepers. It's available now for $899 in a queen size.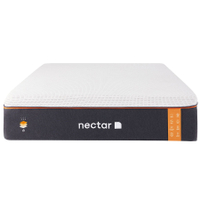 Nectar Premier Copper mattress: was $1,499 now from $899 at Nectar
Nectar's premium mattress is all about the cooling. The Nectar Premier Copper is 14 inches deep and boasts triple-action cooling with copper fibers woven into its cover. We rate it as the best cooling mattress right now, and this weekend a queen size will cost you $1,169.
Now, I know that the Memorial Day mattress sales are coming up fast and that traditionally they're one of the best opportunities for really low prices when you buy a new mattress. So you might be tempted to hold off buying until then; however I'm here to suggest that you buy now in order to avoid disappointment.
Nectar rarely drops its prices this low, and when it does it's generally only in the form of a flash sale like this. I'd be very surprised indeed to see Nectar's prices any lower than this on Memorial Day; in fact I'd be surprised to see them this low, at least for any length of time.
So if you want to grab a Nectar mattress at the best price, I'd urge you to buy this weekend. You'll get an excellent deal and you won't get caught up in the Memorial Day rush, which could well mean slower delivery. Get on it!