Samsung has just re-posted its best Samsung Galaxy S23 Ultra deal ever, with the retailer offering $100 store credit in addition to an enhanced trade-in rebate of up to $750 off.
This deal, which was initially posted as a one-day-only flash sale just this past week, is back for another round. Again, this is another flash sale, so it'll be gone before this time tomorrow - and unlikely to return for a while.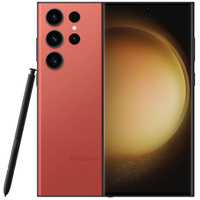 Samsung Galaxy S23 Ultra: $100 store credit, plus up to $750 off with a trade-in at Samsung
OS: Android
Display: 6.8-inch (AMOLED)
Camera: 200MP wide, 12MP ultrawide, 10MP front
Samsung's latest Galaxy S23 Ultra deal offers a handy $100 store credit on top of an enhanced trade-in rebate of up to $800 - a superb saving that's available on both carrier and unlocked devices. If you're on the hunt for that high-end flagship for 2023, this is a great promotion and one that can cut down the usually prohibitive price of the Ultra series devices significantly. Note, however, that this flash deal at Samsung is available for today only.
Deal rating: ⭐⭐⭐⭐⭐
Reasons to buy
The best Android phone you can buy right now
The Ultra has always been Samsung's flagship product, and this latest iteration definitely doesn't disappoint if you have a penchant for high-end tech. To summarize our Galaxy S23 Ultra review, this device melds an absolutely gorgeous phablet-like display with a superly powerful Snapdragon 8 Gen 2 chipset and 200MP main camera sensor to provide an exceptional mobile experience. It's definitely overkill for those who can get away with just the basics, but those searching for one of the best phones money can buy will find a lot to like with the Galaxy S23 Ultra.
Likely the best Samsung deal we'll see for a while
Even though we initially saw this promo crop up the other day when the Discover Samsung event launched, we'd still highlight it as a fairly rare offering. For context, today's promo is essentially a 're-run' of the one that was offered back in the initial pre-orders in February and the best deal yet at the Samsung store. Will it be bested? Undoubtedly - but likely not for a few months yet. Generally speaking, the best deals on Samsung devices tend to be at the initial launch or over Black Friday in November, so we could be waiting for a while for a better promotion.
Reasons to avoid
Absurdly pricey without the trade-in
If you're looking to buy a device upfront, even the $100 store credit freebie can't offset the absolutely humungous asking price for the Galaxy S23 Ultra. In our view, the freebie is nice here but a trade-in rebate is absolutely essential if you're looking to squeeze out the most value possible. Luckily, the official Samsung Store's trade-in program is not only pretty generous but really flexible as it applies to unlocked devices and you can also trade in a device with a broken or cracked display.
Is this S23 Ultra deal at Samsung out of your price range? You can head on over to our main cell phone deals page to check out some cheaper options. We've also rounded up a few alternative promotions to check out just below.
Other cell phone deals to consider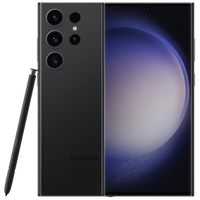 Samsung Galaxy S23 Ultra: up to $1,000 off with a trade-in, and free tablet and smartwatch at Verizon
OS: Android
Display: 6.8-inch (AMOLED)
Camera: 200MP wide, 12MP ultrawide, 10MP front
Verizon's latest deals on the Galaxy S23 series are also well worth considering this week if you want big carrier value. Available at Verizon currently is a whopping trade-in rebate of up to $800 off the Galaxy S23, and up to $1,000 off the Galaxy S23 Plus and S23 Ultra - alongside the option to bundle in a free Galaxy Watch 5 and Galaxy Tab S7 FE. The freebies alone equate to well over $800 in added value here so you're getting some absolutely fantastic value. As always, you'll need an unlimited data plan to be eligible for these promotions. See this same promo on the Galaxy S23 or the Galaxy S23 Plus.
Deal rating: ⭐⭐⭐⭐⭐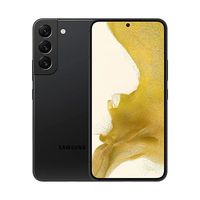 Samsung Galaxy S22: $5/mo with unlimited plan, plus free Galaxy Watch and tablet at Verizon
OS: Android
Display: 6.1-inch (AMOLED)
Camera: 50MP wide, 12MP ultrawide, 10MP front
It may not be the latest device in the range anymore, but Verizon's deals on the slightly older Galaxy S22 just keep getting better and better. The carrier has recently slashed the monthly price from $10 per month (which was already discounted), to a fantastic $5 per month. No trade-in is needed here, just an unlimited plan, and you can also bundle in a free Galaxy Watch and Galaxy Tab S7 FE right now too - freebies that add up to over $800 in value.
Deal rating: ⭐⭐⭐⭐
---
See our Samsung Galaxy S23 UItra deals for more options from leading carriers.