It's day two of the ongoing Amazon Spring Sale and I've been scanning the retailer's pages for the hidden gems that I'd buy with my own money - if I were in the market for some tech.
As deals editor, I've been covering these sales for a few good years now, and overall, my impression of the Amazon Spring Sale is a little mixed so far. I think it definitely falls into the category of 'retailer trying to clear out old stock' but there are some absolutely stellar prices knocking about today - especially if you don't mind opting for a slightly older model.
In time-honoured fashion, I've picked out some classics that offer a great value laptop, TV, and phone - the three biggest product categories that we cover here on TechRadar. Here are my top picks in the Amazon Spring Sale today:
My pick for a laptop deal today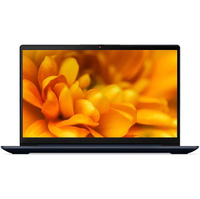 Lenovo Ideapad 3 15.6-inch laptop: was £579 now £379.99 at Amazon
Processor: Intel Core i5-1135G7
RAM: 8GB DDR4
Storage: 256GB SSD
My laptop deal is a safe pick - sorry, but I think this Lenovo Ideapad is a great buy, even if it is a little boring. Yeah, it's not a looker but it's what's inside that counts with this one. Namely, you're getting a really respectable Core i5 processor at the price where you usually find a Core i3, as well as a full set of 8GB of RAM. They give this laptop a decent level of power for the price and subsequently make it a sensible pick if you want something that can cover the basics. For more storage, you could also consider something like this Asus Vivobook 15 for £449.99, which features the same specs as the Lenovo but with a larger 512GB SSD. If you want more power, also consider this Asus Vivobook 16X for £579.99 with a Ryzen 7 CPU and 16GB of RAM.
My pick for a TV deal today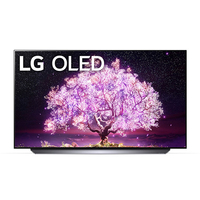 LG C1 OLED (55-inch): was £899.99 now £849 at Amazon
Display type: OLED
Resolution: 4K
Refresh rate: 120Hz
Ports: HDMI 2.1 x 4
If I'm honest, there aren't too many TV deals that have caught my interest in the Spring Sale, but this particular listing is the exception. It's an older model, and quite pricey, but this is the lowest price I've seen on the best-selling LG OLED TV. You can see our LG C1 OLED review for a full run-down of why this TV is still a fantastic buy for 2023, but in short, it's up there with the best TVs on the market. Not only do you get a great picture, but the four HDMI 2.1 ports make it a next-gen gamer's dream. The in-built WebOS is fantastic and 120Hz capability means it's an extremely versatile set that's going to be relevant for a good few years down the line, even if it was originally released back in 2021. Too pricey? This Hisense A6 for £379 is a good budget option that doesn't skimp on modern features.
My pick for a phone deal today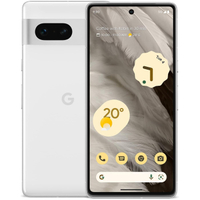 Google Pixel 7: was £599 now £465 at Amazon
OS: Android
Display: 6.3-inch (OLED, 90Hz)
Camera: 50MP wide, 12MP ultrawide, 8MP front
We already thought this device was a great value at full price during our Google Pixel 7 review but today's deal in the Amazon Spring Sale brings it down to a new record-low price. It's not the biggest price cut in the world, especially since this device regularly goes for around £499, but it's still a record price on one of the most popular phones on the market right now. Overall, this one is a real bargain considering you're getting the latest Tensor 2 chipset, a relatively decent display, and a top-notch camera that easily competes with the best from Apple or Samsung. Speaking of which, this deal sets the Pixel 7 firmly in a price league that massively undercuts the completion. For even more value, and a useful accessory, I'd also recommend this Pixel Buds Pro bundle for £499, which essentially gets you a great pair of buds for £35. Another option for those on a budget is the mid-range Google Pixel 6a for £283, which is just a few quid off its cheapest price ever today.
More deals in the Amazon Spring sale