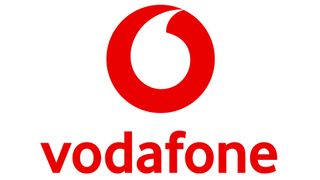 (Image credit: Vodafone)
Searching for an ultrafast Full Fibre broadband deal that won't break the bank? Well, you're in luck, because, right now, Vodafone's Full Fibre 500 package is available for £30 per month.
This means that despite being more than twice as fast as the company's Full Fibre 200 package, it's the same price until 3 November 2023! It offers average download speeds of 500Mbps (as the name suggests) and comes without any upfront fees. You'll just need to sign a 24-month contract.
This deal is one of the cheapest full-fibre options on the market at the moment. Plus, if you're a current Vodafone customer, then you may also be eligible to receive a discount of up to £3 per month - just log in to see what's available for you.
The 500Mbps average download speeds provided by this package are more than enough to power even the busiest and most connected households. Vodafone says it's quick enough to allow 20 people to stream simultaneously, and for someone to download a 4.5GB file in only one minute. Plus, for added peace of mind, Vodafone also provides you with a minimum speed guarantee of 250Mbps.
In addition, this package also provides you with Vodafone's excellent WiFi Hub, which features 'intelligent WiFi'. This automatically optimises your signal throughout the day and gives your devices a faster and more reliable connection.
However, you should be aware that this is a 'Full Fibre' package. As a result, whether or not you can access it also depends on whether or not the CityFibre network Vodafone currently uses for these speeds has been installed in your area.
If you're searching for ultrafast speeds at an affordable price, then we think this is a great deal. That said, we know it won't be for everyone. If you're looking for something a little cheaper or a package from a different provider, head over to our best broadband deals page and find the perfect offer for your needs today.
Our Vodafone broadband deal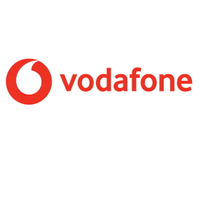 Vodafone Full Fibre 500 | 24 months | £30 a month | Avg. speed 500Mbps | No upfront fees
This Full Fibre 500 package from Vodafone costs £30 per month and provides average download speeds of 500Mbps. If you're looking for rapid speeds at an affordable price, then we think this deal is great. It allows 20 people to stream simultaneously and offers near instant downloads. Plus, with this deal you also receive Vodafone's innovative WiFi Hub that features 'intelligent WiFi' connectivity. If you'd like to make the most of this deal then be quick, it expires on 3 November 2023.
Why choose Vodafone broadband?
Although Vodafone is still best known as a telecoms company, it also offers an excellent range of broadband options that are used by millions of people across the UK.
The company specialises in ultrafast packages and regularly undercuts the prices offered by the likes of Sky, BT and Virgin Media. As well as being quick and cheap, the company's deals are also reliable.
Added to this, Vodafone also offers customers the chance to pay a little extra and upgrade to 'Pro II packages', which offer additional benefits like 4G broadband backup, antivirus protection and dedicated WiFi support. These bundles are highly competitive and sometimes also feature freebies. Finally, Vodafone also usually receives good reviews for its customer service.
However, there are some downsides to partnering with Vodafone. For example, some reviewers have previously claimed that the company can be difficult to get in touch with. Plus, it uses the CityFibre network, which still isn't as widely available as the Openreach network. That said, coverage is improving and Vodafone aims to 'reach eight million homes by 2025'.
Think this deal we've highlighted here isn't quite right for you, or Vodafone can't supply broadband to your property yet? Head over to our best broadband deals page and find all the best deals in your area. Alternatively, enter your postcode into our widget below.
Loading...
Sign up for Black Friday email alerts!
Get the hottest deals available in your inbox plus news, reviews, opinion, analysis and more from the TechRadar team.
Tom is a freelance copywriter and content marketer with over seven years' experience. Originally from an agency background, he is proud to have worked on campaigns for a number of energy providers, comparison sites and consumer brands.