The Canon EOS R3 could soon get three more stacked sensor siblings
Canon's next mirrorless cameras will be faster than ever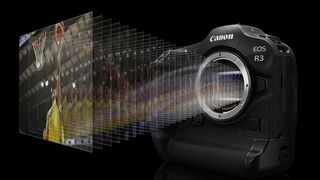 (Image credit: Canon)
The EOS R3 is Canon's most capable mirrorless camera especially for pro sports and wildlife photographers, and that's thanks chiefly to its powerful (and expensive) sensor. Now, according to the latest Canon rumors, its 'stacked' sensor tech will make its way into three future mirrorless cameras.
Stacked sensors are all the rage, delivering next-level sensor read-out speed and minimizing the adverse effect of rolling shutter, and currently the EOS R3 is the only mirrorless camera in Canon's range with this expensive Canon-manufactured tech.
Nikon's been at it too, with its flagship Z9 that boasts such an effective use of the technology that it was able to do away with the mechanical shutter altogether, and more recently the Nikon Z8 – a camera that competes directly against the Canon EOS R5. You'e also got the Sony A1 and Fujifilm X-H2S. Put simply, if you want uncompromising performance and speed, a stacked sensor is the way to go in 2023 and beyond.
According to Canon Rumors, stacked sensor tech is being rolled out to three other Canon cameras, each potentially with different resolution sensors and price points, which is exciting news for Canon fans. Apparently we're most likely going to see these cameras in 2024, which promises to be a bumper year for Canon. We already have a pretty good idea of which cameras to expect, so let's take a look.
The obvious – Canon EOS R1
It's been three years and counting since the first rumors of the Canon EOS R1 surfaced, and it's been tempting to give up hope that the flagship mirrorless camera will see the light of day. But recent rumors point to a launch ahead of the 2024 Paris Olympic Games, a global sporting event that pro sports cameras are made for.
The EOS R1 will sit above the EOS R3 – although it would be a hard ask to charge more than the R3's already considerable price tag – and will resemble the gargantuan EOS 1D X Mark III DSLR camera.
It cannot fail to have a stacked sensor if it's going to satisfy pro wildlife and sports photographers in 2024, although it might need to be a higher resolution version than the 24MP seen in the EOS R3 – perhaps the sweet spot is the 45MP resolution utilized by the EOS R5. Oh, and it's rumored to have Canon's first-ever 'quad-pixel' autofocus.
The second contender – Canon EOS R5 II
A camera billed to succeed the EOS R5 might not need a stacked sensor in the same way that a pro wildlife and sports camera like the EOS R3 or rumored EOS R1 does, but Nikon showed us through its Z8 that the tech is welcome, especially in a cheaper body, and effectively laid down the gauntlet to Canon.
And if the Nikon Z8 hadn't already been launched with a stacked sensor, we'd have been more inclined to think the EOS R5 II will pack a higher-resolution sensor than the EOS R5 rather than a stacked one, upping the ante against the 61MP Sony A7R V for landscape and studio photography.
Will Canon now implement a stacked version of the EOS R5's 45MP sensor instead, or even go two better and make a higher resolution stacked sensor? That could be a real treat.
The mystery third model – a crop sensor flagship?
If indeed there is a third Canon mirrorless camera in the pipeline with a stacked sensor, we're less clear about what the model will be. Suggestions include the EOS R5C II – which is a video-focused version of the EOS R5 that would in fact make more sense given how ugly the effect of rolling shutter can be for video.
We'd like to think that a stacked sensor could find its way into a flagship APS-C mirrorless camera. It may feel too soon to replace the EOS R7 – Canon's best mirrorless camera with crop sensor – so perhaps instead a more expensive version of the EOS R7 to sit alongside it? We think that's what enthusiast Canon wildlife photographers would like to see, and the Fujifilm X-H2S showed us that stacked sensors aren't consigned to full-frame cameras only.
Stacked sensors look like the future for the best advanced mirrorless cameras, and 2024 could be the year we see the technology being rolled out into more models.
Sign up to receive daily breaking news, reviews, opinion, analysis, deals and more from the world of tech.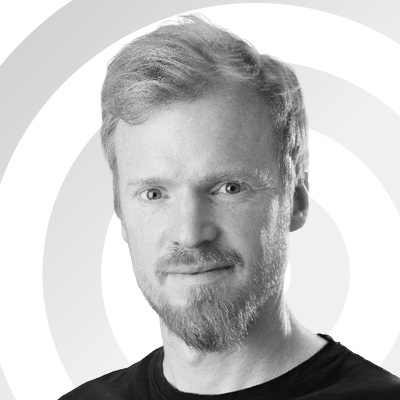 Tim is the Cameras editor at TechRadar. He has enjoyed more than 15 years in the photo video industry with most of those in the world of tech journalism. During his time as Deputy Technical Editor with Amateur Photographer, as a freelancer and consequently editor at Tech Radar, Tim has developed a deeply technical knowledge and practical experience with cameras, educating others through news, reviews and features. He's also worked in video production for Studio 44 with clients including Canon, and volunteers his spare time to consult a non-profit, diverse stories team based in Nairobi. Tim is curious, a keen creative, avid footballer and runner, and moderate flat white drinker who has lived in Kenya and believes we have much to enjoy and learn from each other.