The Canon EOS R5 Mark II is an upcoming successor to the full-frame mirrorless Canon EOS R5 - a camera that despite being three years old, is still cutting-edge in most areas and one of the best cameras for photography.
It's a tough ask for a second edition to make noteworthy improvements. A significantly higher-resolution sensor with increased cropping potential, plus improved 8K video chops are likely.
But it's not just the original EOS R5 that the EOS R5 Mark II has to consider. In 2022, Canon released the video-focused Canon EOS R5 C, forming a clearer stratification in the company's mirrorless line-up, similar to Sony's.
What features from the EOS R5 and EOS R5C will the Canon EOS R5 Mark II inherit, and which will it build on? Here's what we think you should expect.
Canon EOS R5 II: release date and price
Canon Rumors suggests the EOS R5 Mark II will be announced or released in Q2 2023 - that is some time between April and June.
And just like we saw a price freeze in the EOS R6 Mark II, it also seems unlikely we'll see a huge difference in the pricing of the EOS R5 II compared to the first model, the EOS R5, which had a launch price of $3,899 / £4,299 / AU$6,899.
While there may be a slightly inflationary increase in the second-generation model, Canon needs to be able to compete with the $3,900 / £4,000 / AU$5,900 Sony A7R V from last year.
Canon EOS R5 II: design
The Canon EOS R5 Mark II is unlikely to look radically different to its predecessor, and will sit alongside the Canon EOS R3 which sports (no pun intended) a vertical pro-style battery grip ideally suited for sports and action photographers in particular who regularly use long lenses.
Since the unwelcome headlines around overheating in the EOS R5, Canon has worked on more effective heat dissipation. The Canon EOS R5 C uses an active cooling fan, much like a laptop or PC. We are not sure this design will be necessary in the EOS R5 Mark II because the Canon EOS R6 Mark II demonstrated big jumps in heat efficiency.
According to a hardware teardown by Kolari Vision (opens in new tab), greater heat efficiency was achieved with no major changes in internal layout. Software changes have also helped. In July 2022 Canon released EOS R5 firmware update 1.6.0, which stops the camera shutting down when it heats up, allowing for significantly longer shooting video times.
Video clips in the EOS R5 are still limited to 30 minutes, though, and this hard limit will likely be dropped in the EOS R5 Mark II for freer video shooting. We've already seen the limit removed in the recent EOS R6 Mark II. You should be able to shoot 8K for 40 minutes, minimum (assuming the ambient temperature isn't pushing 45 degrees centigrade, anyway).
Canon EOS R5 II: sensor and stills
The Canon EOS R5 Mark II is likely to use a 61MP sensor, just like the Sony A7R V - a key feature to set it apart from all the other EOS R full-frame mirrorless cameras, to provide extra detailed stills.
Burst performance could better the Sony A7R V, which has a conservative maximum burst speed of 10fps using its mechanical shutter and only 7fps using its electronic shutter. Canon Rumors suggests the E5 Mark II will be able to shoot at 12fps mechanical or 30fps with the electronic shutter.
A 30fps burst for 61MP images seems a stretch, but Canon has form here. The 2021 Canon EOS R3 has an outlandish 195fps burst mode. Whatever the case, we don't think Canon will dip below the 20fps of the original EOS R5. Whether you need that level of performance is another matter.
There's little mystery to the camera's AF system, though, which is highly likely to be the same Dual Pixel CMOS AF II as the EOS R6 Mark II and EOS R3, with the same number of AF points. Improved AI focus tracking of animals and vehicles, on top of people's faces and eyes, however, should make it a more reliable shooter.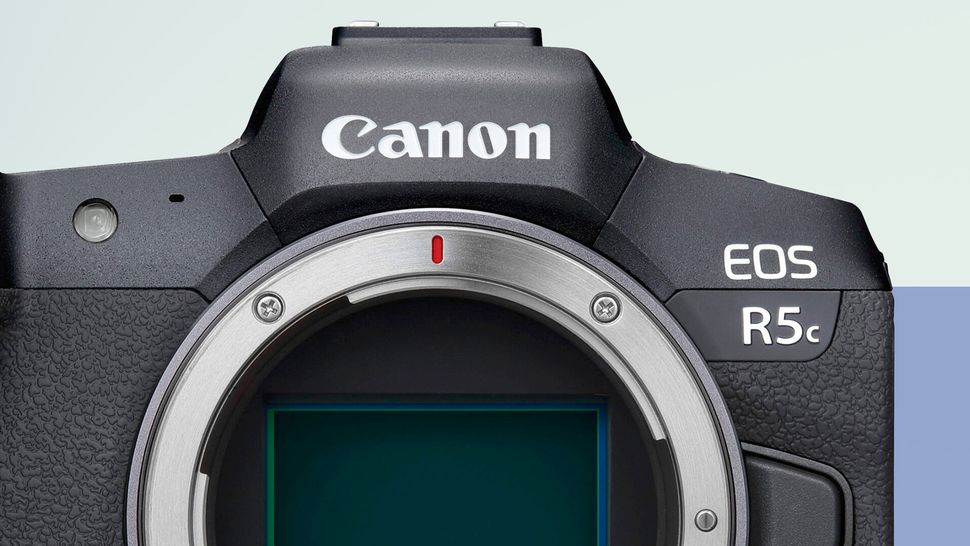 Canon EOS R5 II: video
Canon Rumors has been told by a source with a "very good track record" that the EOS R5 Mark II will be able to shoot 8K 30p from the full width of the sensor using (processor intensive) oversampling, plus 8K 60p that will likely incur a 1.24x crop.
Adding 8K 60p is a decent improvement, but we are unlikely to see the high ISO video image quality of the EOS R5 C - it retains much better image integrity when pushed than the EOS R5.
We can again expect 4K 120fps slo-mo, although this time it will probably be achieved through oversampling - a line skipping approach where effectively every other pixel is read to achieve 4K/120 at a slight crop. Perhaps we'll be proven wrong.
Canon EOS R5 II: memory card support
Some of the potential capabilities in the EOS R5 Mark II - 8K raw video specifically - are clearly too much for SD card support and require a CFexpress card. And so we might see dual CFexpress type B slots this time around, whereas the EOS R5 has one CFexpress and one SD card slot.
While we love the ability to use the super-high capacity cheap SD cards already in the kit bag, having matched card abilities allows for dual-card backup shooting of video at higher rate 4K/120 and 8K modes, which do not support saving to SD. This might be part of your workflow if you shoot weddings or corporate videos, for example. The same dual recording principles apply to high-speed photography burst performance.