The best Cyber Monday 2018 iPad deals
Jump to deals by category:
1. iPad
2. iPad Pro
Our editors search through thousands of deals to unearth the best prices from the most trustworthy retailers. You can support us by clicking these independently selected links, as we may earn a commission on any purchase you make - but at no extra cost to you.
iPads rarely ever go on sale, and that's its crucial to jump on price drops that only come around during Cyber Monday. We've seen some impressive deals on iPads, but we've seen even more as Cyber Monday has ventured into the night .
This Cyber Monday has already brought deals on older iPads, which makes sense given Apple recently launched the new iPad Pro 11 and updated iPad Pro 12.9 (2018). Retailers aren't just clearing out stocks to make room for the redesigned models either, we've also seen a few deals on the latest iPads. In case you missed out on the deals last week, we've seen discounts return on Cyber Monday.
If you want to get a deal on a brand-new iPad or perhaps an older model likely to get a greater discount, keep checking this page, which we've updated with all the remaining iPad deals we can find in the final hours of Cyber Monday.
Major retailers like Walmart, Amazon, and Newegg often release deals in the time leading up to the bargain holiday, but with Cyber Monday coming to a close, the best deals will be going away soon. Read on for our shopping tips and all the deals we can find. As more discounts come in, we'll bring all the details here.
Cyber Monday 2018 iPads quick links
iPad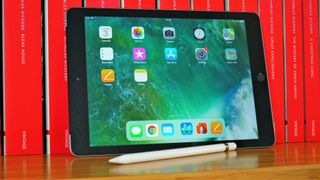 iPad 128GB (9.7-inch, 2018): $429 $399 at Walmart
The new basic iPad doesn't look very different, but it packs the A10X chip featured on last year's iPad Pro and still has a headphone jack and Lightning port. It's a great entry-level tablet. (Back in stock!)View Deal
iPad 128GB (9.7-inch, 2018) WiFi: $429 $399 on Amazon
Amazon has the latest iPad at a modest discount - but any money off for a tablet Apple introduced last month is a score. The deal has ended for the smaller 32GB version, but you can still get $50 off the bigger 128GB version.View Deal
iPad Pro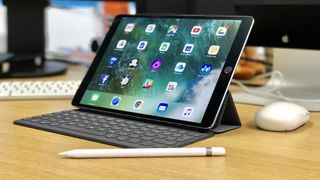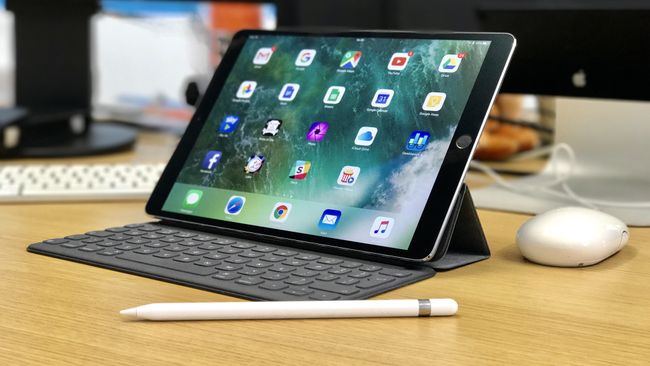 iPad Pro 64GB (10.5-inch, 2017) WiFi: $649 $524.99 at Walmart
Last year's iPad Pro is still a powerful productivity machine, and so long as you're fine with the smallest-storage option, you can get a bit off the sticker price. (Currently out of stock, but may come back)View Deal
Cyber Monday deals you missed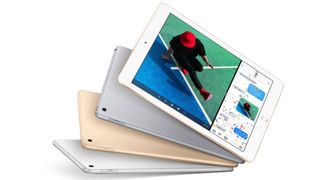 iPad 9.7 (2018) - $329 now $249 at Walmart
This great deal for the new tablet from Apple has been on and off Walmart's site for years - and now it's back, so get it while you can! Note that this discount only applies to the Silver and Space Gray colors - if you want Gold, go with the above deal.View Deal
Buy iPad Pro (10.5-inch, 2017): get $100 gift card at Apple
While it isn't technically a discount, pick up last year's 10.5-inch iPad Pro and get a $100 gift card to use on Apple's site. If you pick up a new 9.7-inch iPad or the aging iPad Mini, you'll get a $50 gift card instead.View Deal
iPad Pro 256GB (11-inch, Late 2018) WiFi: $949 $899 on B&H Photo
B&H Photo is selling the latest 11-inch iPad (256GB, Wi-Fi Only) for $50 less than its usual list price. Although, it's a miniscule price drop This is practically the only discount we've Apple's latest tablet. The retailer is also selling the iPad 11-inch with other storage capacities at $50 to $100 off.View Deal
iPad Pro 64GB (12.9-inch, Late 2018) WiFi: $999 $949 on B&H Photo
The new 12.9-inch iPad is a lot of tablet for a lot of money, but luckily B&H Photo is making it a little bit more affordable by slashing $50 off its usual list price. We're also seeing other models of the iPad 12.9-inch selling with $50 to $100 discounts as well.View Deal
How to get the best iPads on Cyber Monday
Whenever you're shopping around for Cyber Monday deals, be patient and do your homework. You'll want to be sure you've found the best price available before you click the buy button.
But before you start shopping, do the responsible thing first: set your budget. How much money can you spend? Be honest, and stick to your guns. You won't want to wake up after the Cyber Monday to find you've spent more than you've planned.
Next, decide which iPad (or iPads) you want to keep an eye on for a Cyber Monday deal.
Apple actually has a range of tablets to choose from, and some have very similar (and even identical) names. Make sure you've got the right model picked out from the various iPad generations and specs. There's nothing worse than believing you scored an incredible bargain only to find it's not the model you thought you'd bought.
A couple more things you'll want to consider when preparing for Cyber Monday iPad deals: storage and connectivity.
The cheapest iPads offer the least internal storage (although Apple's entry-level storage options are now very strong) and only Wi-Fi connectivity – which get the job done if you don't need local storage or internet on the go.
If you want more storage space and LTE connectivity (just like your smartphone) you'll need to pay more for the device. The latter also requires a separate data SIM contract as well, which is an additional expense.
Before Cyber Monday kicks off – heck, maybe while you're reading this – you should check the sticker price of the iPads you'll be considering. Scan Apple's own site as well as a range of retailers such as Amazon, Target and Best Buy.
This gives you a clearer idea of just how much you'll save once the discounts start to roll in. But if you're just starting your iPad search during the Cyber Monday season, don't worry – we'll be here to help you find the very best offers in the middle of the shopping holiday, too. We're in this together, let's find you a great deal!
Looking for more iPads? We've got comparison charts covering the latest offers on every model over on our regularly updated iPad sales and prices page.
iPad Cyber Monday deals on one list
Stick with TechRadar to get the best Cyber Monday deals
We scour all of the top retailers' Cyber Monday deals on your behalf (aided by serious amounts of caffeine) and we'll tell you whether the deals are worth getting excited about.
For up-to-the-minute info, breaking deals and the biggest savings the moment we know about them, be sure to follow TR Deals on Twitter so you don't miss out on any hot Cyber Monday iPad deals.